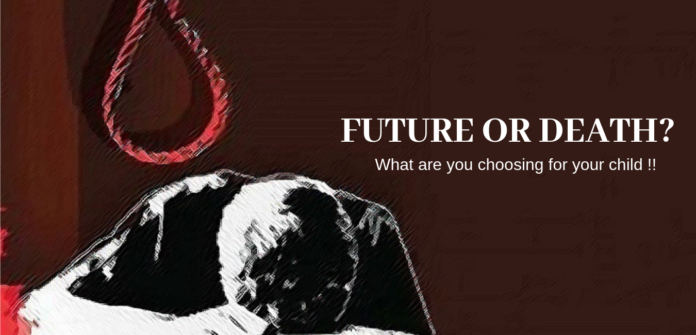 Over the years, there has been an immense increase in Kota suicide cases. The famous institute in the Northern City that is known for its top class coaching hub for IIT JEE, NEET, etc. preparations. The main reason for students to take such a step is immense pressure and an urge to stay in the race. The ratio shows that out of 10 students 3 will commit suicide due to stress in students. This alarming ratio has been rising for many years.
Student Suicide In India
The student's suicide in India has become the common phrase that occurs in almost all the cities. Kota is just one of the major place where the incident occurs but it also includes big towns like New Delhi, Hyderabad, Mumbai, and Bangalore. In the five years, the stake has gone from 60 to 80. This has grabbed the attention of the government. In 2017, they added major guidelines for the aspirants that came from several towns to Kota. This happen when there were cases alarming consequent cases of suicide. One of the students even requests a higher command to shut the biggest institutes in Kota. The Kota students are living under a higher amount of pressure that is taking a toll on them for years. The only option that is left for them is a way out of this life.
Problems faced by students in Kota
The essential matter of concern came forward when the students blamed their parents to force them. The Indian student trying to win a lost battle with their parents and management at one end while they are at the other. In the end, they commit suicide as a way out of immense pressure. The manipulative and emotional pressure applied by parents is one of the major reason behind the issue.
Kota Student Life
Kota is said to be the finest institute for the preparation of the entrance examinations. The students reside in the hostels to commit completely to their studies. The Kota student life is full of cramming morning and hectic schedule. The 45 students of Kota committed suicide in just five years that have become the major concern for management. The fierce completion has taken the teenage time and even children of many kids. It is essential to preach sustained mental health form the small age so that kids won't take such a major step of taking away their lives just because of some examinations.
🔥1.1 K