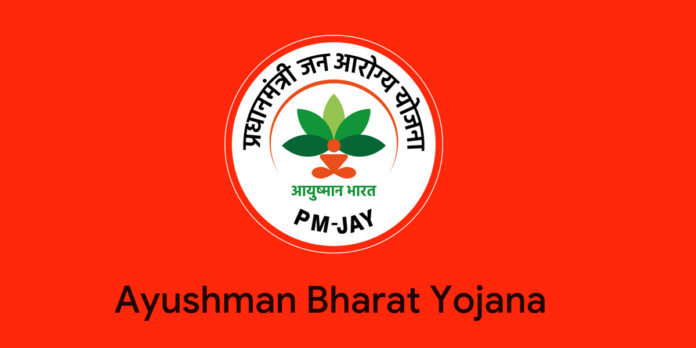 The world's largest health scheme 'Ayushman Bharat' can generate the highest number of jobs after 3 to 5 years after the Railways. According to the National Health Authority (NHA), new jobs will be available in both private and public sectors. Through this, about 12.84 lakh people can get employment, while the service sector's largest employer has 15.07 lakh employees. 95% of jobs will be linked to the medical field and 5% in other areas. However, there will be more employment in the private sector as small private hospitals in the private sector are being linked to the scheme. 9 thousand months ago, 47 thousand jobs were found in the scheme. 29 lakh people have treated. Under the scheme, the poor families get Rs. 5 lakhs. There will be a health cover.
'55 Million People Get The Benefit Of Ayushman Bharat
According to Doctor Indu Bhushan, CEO of Ayushman Bharat, all the states have to be linked to this scheme in the next one year. This has not been implemented in Delhi, Odisha and Telangana. Par. Bengal also got separated after joining it. About 55 million people are in hope to get benefit from this scheme.
7 dimensions of Ayushman Bharat employment: 95% of jobs in the medical field, 5% in other areas.
To make Ayushman Bharat a success, the Central Government is going to set up 1.5 lakh health and wellness centres. Additionally, preparing to add 1.5 lakh new beds to new centres and already existing hospitals. Bhaskar studied the preparations of the ongoing government with the same 7 stages. Also, know from NHA how and where 12.84 lakh jobs can be found in the next 3 to 5 years.
Health Friendly estimates in 30 thousand hospitals: 90 thousand jobs
The Government's goal is to connect 30,000 hospitals across the country with the Ayushman Bharat Scheme. So far, 16 thousand hospitals have been added. There is a proposal to deploy 3 health advisers in every hospital. According to this, 90 thousand vacancies will come.
5 lakh Health and Wellness Centre estimates: 2 lakh jobs
By 2022 1.5 lakh health centres will be converted into Health and Wellness Centre. Every centre will have a Community Health Officer or AYUSH doctor. This will bring 1.5 lakh government jobs. The multipurpose mail health worker will be deployed. Their number is about 50 thousand.
5 lakh beds in hospitals will increase: 7.5 lakh jobs
More than 100 million households are making Ayushman cards. 1.5 lakh beds will increase in existing and new hospitals. According to the WHO, 5 new jobs increase when 1 bed increases These include doctors, nurses, technicians, pharmacists, support staff, and cleaners.
Medical staff will be projected: 1.5 lakh jobs
The number of Ayushman cardholders will increase in the 30,000 hospitals being run by the government. Patients get proper treatment, monitoring of the centre will be representative of the government. In this 30 thousand hospitals are estimated to increase at least 5-5 workers.
Outsourcing estimates in small hospitals: 75 thousand jobs
The government is also registering small hospitals with 10-10 beds in Ayushman. There is a need for pharmacists, technicians and labs. These hospitals will outsource these services. It is estimated that through this 75 thousand people will be employed.
Insurance Worker, Implementation Unit Estimate: 4200 Jobs
17 insurance companies are working for Ayushman Yojana. Deployment of a minimum of 3 personnel in every district is estimated. Apart from this, every state will have a State Health Agency. These 2100 jobs can be borne shortly.
Administrative work: Estimates: 15 thousand jobs
The government is also preparing the team for its audit and dissemination, whether or not the hospitals affiliated to the state or Ayushman are following the rules of the scheme. For spreading its ground level, 10 thousand and 5 thousand people will be posted for audit.
How many jobs were received in the state-wise through the scheme Ayushman Bharat?
There are total 47017 jobs offered by Ayushman Bharat Scheme. These include jobs available under Health Friends, Insurance Companies and District Implementation Unit. As well as the personnel deployed by the states and personnel employed in the Health and Wellness Centre. The government believes that all the states will be covered under this scheme.
State Wise Jobs In Ayushman Bharat

1

Gujrat

8183

2
Uttar Pradesh
7880
3
Tamil Nadu
6279
4
Andhra Pradesh
3865
5
Maharashtra
3796
6
Chhattisgarh 35
3522
7
Karnataka 2380
2380
8
Bihar
2124
9
Jharkhand 1775
1775
10
Haryana 1446
1446
11
Kerala
1439
12
Punjab
1385
13
Madhya Pradesh
1327
14
Jammu Kashmir
589
15
Himachal Pradesh
504
16
Uttarakhand
477

17

Chandigarh

46
Total 47017
ABY Eligibility For Rural Areas
In the rural area, the kutcha house, no adult being in the family (16-59 years), the head of the family should be a woman, there should be a diva in the family, belong to the Scheduled Caste / tribe and the landless person / daily wage labour. Apart from this, the homeless people of rural areas, who will be destitute, donate or begging, will be inducted in tribal and legally free and will be included in the Ayushman Bharat Scheme (ABY) itself.
ABY Eligibility in Urban Areas
ABY's eligibility for urban areas is broadly suited for joining the Ayushman Bharat Scheme (ABY): beggars, garbage collectors, domestic workers, rehearsal shops, cobbles, ferries, work on the road the other person with whom workers working on construction site, plumber, masonry, labour, painter, welder, security guard, porter and other working people carrying loads are sweepers, cleaning workers, domestic workers, handicraft workers, teller, drivers, Rickshaw drivers, people working at the shop will be included in the Ayushman Bharat Scheme (ABY).
FAQ For Ayushman Bharat
What benefits are available under ABY?
It provides an insurance cover up to 5 lakh per family, per year for secondary and tertiary hospitalization.
Will beneficiaries have to pay anything to get covered under this scheme?
No. All eligible beneficiaries can get benefits of free services for secondary and tertiary hospital.
What health services are available under ABY?
The health services covered under the program consist of hospitalization expenses, day care surgeries, per and post hospitalization bills benefits and new born kid services.
Who is eligible for the scheme?
The scheme covers more than 10 Crore underprivileged and poor families in India.
Will beneficiaries get a card?
No. They (he or she) will not get any physical card; however, a identification number under will be allotted to each eligible family Jobs
🔥352