One Plus 6 features and launch is one of the growing interest of every smartphone features.It is one of the favorite phone among new generation and others. It is good in price with all the specifications and features. After the big hit of one plus 5 and one plus 5t, the Chinese company is about to launch one plus 6.In 2017 sale of the company was $1.4 billion all over the world. In this huge market success of the company India has 48% market according to IDC report. Last few months people were guessing the feature and look of one plus 6 .It is launching today. "The OnePlus 6 is one of the most eagerly anticipated smartphones of 2018. It is a beautiful balance of power and design," says Vikas Agarwal, general manager, OnePlus India.
One plus 6 Features and Launching
·         New One plus 6 have some eye catchy feature like 6.3-inch 19:9 OLED display
·         Starting at $529 with 6GB of RAM and 64GB of storage, the OnePlus 6 is once again a little more expensive than its predecessor
·         OnePlus 6 comes with a Snapdragon 845 processor, Adreno 630 graphics, and up to 8GB of RAM and a maximum of 256GB of UFS 2.1 storage
·         Corning Gorilla Glass 5 up front, 3,300mAh battery, Bluetooth 5, support for two Nano-SIM cards, and Dash Charge fast charging.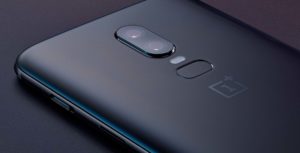 Special Feature of One Plus 6
·         New phone is coming with the feature metal and glass design.
·         Screen of phone support wide color gamut like DCI-P3 color space
·         It is supporting a fingerprint sensor under the rear camera module
·         Camera supports 2X zoom
·         Water resistant against wet hands, splashes, light rain etc.
·         It is available in: Midnight Black, Mirror Black and Silk White. Special Infinity War edition that comes in a separate finish.
Note :- Amazon is launching One Plus 6 from today 3 PM.
🔥809