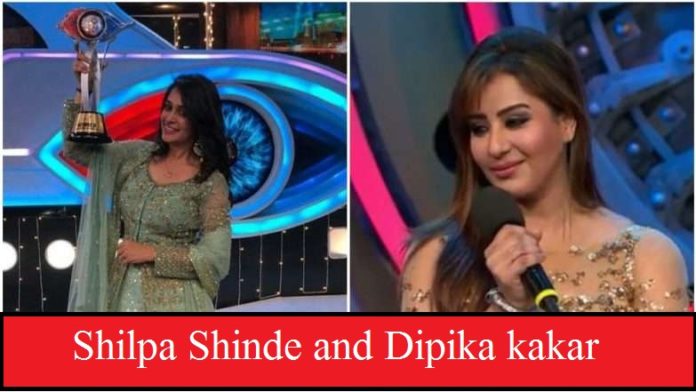 No matter how much people criticize Victory always falls in the court of the deserving candidate. Finally, Bigboss 12 has declared Deepika Kakar as a winner and like as always millions are celebrating her success and millions are criticizing by blaming show makers for being favored for her. Once such person is Bhuvaneshwari wife of Sreesanth, she wrote on her twitter "What's the point of winning a show where u have not won the heart of our audience? What is the point of Doing a show when u already know you are favored! @ms_dipika is the worst performer, most unloved and most undeserving. Wondering how this fake win is even overwhelming #WorstWinnerDipika."
Shilpa Shinde reaction for Dipika Kakkar
Last season winner Shilpa sinde is criticizing her too, she wrote "Aajkal sabhi product banavati aate Hain.. yaha Tak makkhi maarne ke bhi.. Suna Hain show ke makers ne bhi milavati product ko promote karna shuru Kar Diya.. Makkhi pura season bhunbhunati rahi aakhir main Makkhi Jeet gayi Isliye trophy bhi break ho gai !!!"Sreesanth's wife must be feeling extremely bad for her husband's defeat that's the reason why she is yelling all sort of negative things and to be honest, this is quite natural most of the people are like her because it requires guts to accept the failure. Instead of criticizing someone lets be practical and accept the results!! Sreesanth is runner-up of the show, which is indeed a great achievement and she has a good reason to celebrate.
Read: Surbhi Rana reveal some shocking things for Big boss 12
Instead of feeling any animosity for those successful people, they befriend them and learn from them the secrets of success. Now coming to Shilpa Shinde victory in Bigboss same rumors were spread about her as well for Salman Khan being extra sweet to her and Salman's mother love for Shilpa Shinde was a hot subject on those days. So if she feels that show makers are doing "milavat" then probably she is also the product from the same factory.surely Deepika kakar has won millions of heart with her simplicity and bravery. We congratulate her on this great achievement. May God bless you with more success and happiness in your life.
🔥590