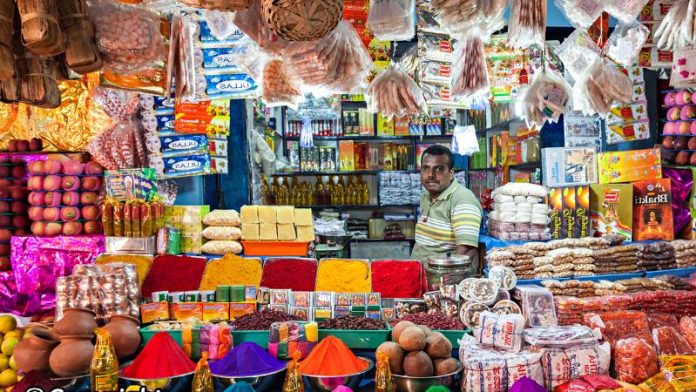 Adaptable and reliable with various benefits, here's why local shops are expected to fuel economic independence in the near future
Since the announcement of Unlock 1.0, debates have been flooded with ideas and suggestions to revive the Indian economy. With the COVID-19 pandemic looming over the country and the ongoing feud with China, economic revival via import independence has become paramount. Policy analyst Deepak Talwar says that local shops are the backbone of the community and will be instrumental in boosting economic as well as psychological morale.
The 'vocal for local campaign' speaks about the Indian economy and its structure with Kirana stores as the best example. Despite the visible expansion of digital outlets such as Grofers, Flipkart, BigBasket, etc, three-fourth of retail market share belongs to local shops with an average expected evaluation of $1.2 trillion by 2021. During the 3-month lockdown period followed by Unlock 1.0, these local shops have proved their mettle.
Local shops have their web of closed networks with small radius and medium scale suppliers. Due to this decade-old arrangement, people – who cannot afford or join the hoarding war at supermarkets – were able to gather essential household goods. Moreover, they have shown adaptability. The shops, which were typically in a sales match with their neighboring geographical, chose to partner up with e-commerce websites so as eliminate the traditional mindset of geographical boundaries and cater to a wider customer base.
While this expansion continues to be a success, local shops are still the go-to option for middle-class households. For a significant section of society, the ability to physically assess the product before purchase, the option of bargaining, close proximity, and easy returns are some of the leading benefits that continue to maintain their stigma about online ordering. It is safe to say that although the market expected e-commerce dominance throughout the pandemic, the emergence of 'smart local shops' has been the real savior for the entire country.
Similarly, local shops for products such as clothes, shoes, and other non-essential items are the heroes behind strong national economic foundations. This has been possible, primarily, due to the customer's choice of local over imported brands. With the Prime Minister's appeal to support the 'vocal for local' campaign and customer's trust in the local shopkeeper, it is expected that the sales will see a new all-time high in the near future as the nation responds to the boycott China and economic independence efforts in unison.
🔥457