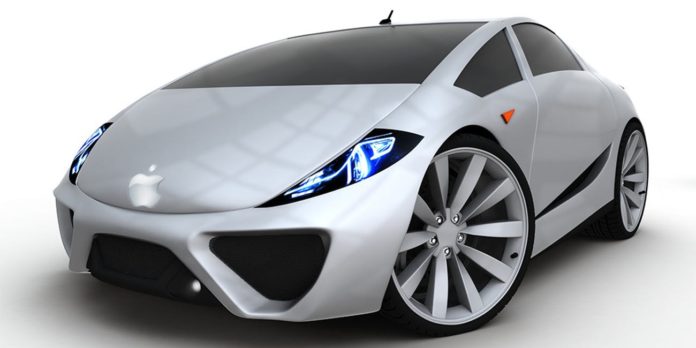 We have been waiting for many years for the one known as Apple's car. It has become almost a meme, waiting for a futuristic car that has all the possible innovations under the Apple brand.In fact, the swings in the rumors are impressive, since at various times we see its death and rebirth successively. Now, another report points out that not only is he alive, but he will come to fight a lot.
According to the latest reports, Apple is in talks with other companies to provide LiDAR sensors,that is, sensors specialized in autonomous driving. In addition, it is also developing its own, so that the technology that this car would carry would be almost entirely from the Cupertino firm.
Own LiDAR sensors for the Apple car
Apple is developing its own sensors for its next autonomous car. This new report that comes from Reuters talks about Apple developing the known LiDAR sensors. These sensors are essential for autonomous driving and are necessary so that the car can circulate correctly without a driver. LiDAR technology (an acronym for Light Detection and Ranging) is a laser system that allows the user to measure the distance between the point of emission of that laser to an object or surface. What the distance between two points tells us is the time it takes for that laser to reach its target and return from it. Thanks to this you can get a high-resolution 3D map to know the terrain in question. Thanks to these sensors the autonomous car is able to "see" the world around it in 3D.
Apple would have had conversations with up to at least 4 different companies to provide them with LiDAR sensors obviously for their autonomous cars. The report also details that Apple is developing its own LiDAR sensors. What does a company want to ask for a technology that they are already developing?
Is Apple making a car?
According to the Reuters report, Apple wants LiDAR sensors to be less bulky and easier to mass produce than what is currently available. If Apple's standards for LiDAR technology are as high as the report indicates, that may explain why its autonomous vehicle driving project has taken so many years to get started. Although seen the scene, something similar to AirPower could happen.
In fact, everything points to the fact that this project is not at its best. Not long ago Apple fired nearly 200 employees from the section and has been attracting Tesla's talents, current leaders in autonomous driving.
Even the strategy does not seem at all well defined since it is not known with certainty if Apple wants to build that autonomous car in collaboration with a manufacturer or if on the contrary,it wants to be solely responsible for the manufacture of these. It only remains to have hope and think that if Apple is requesting such technology is because they already have many steps already made; design, power, et cetera.
🔥719