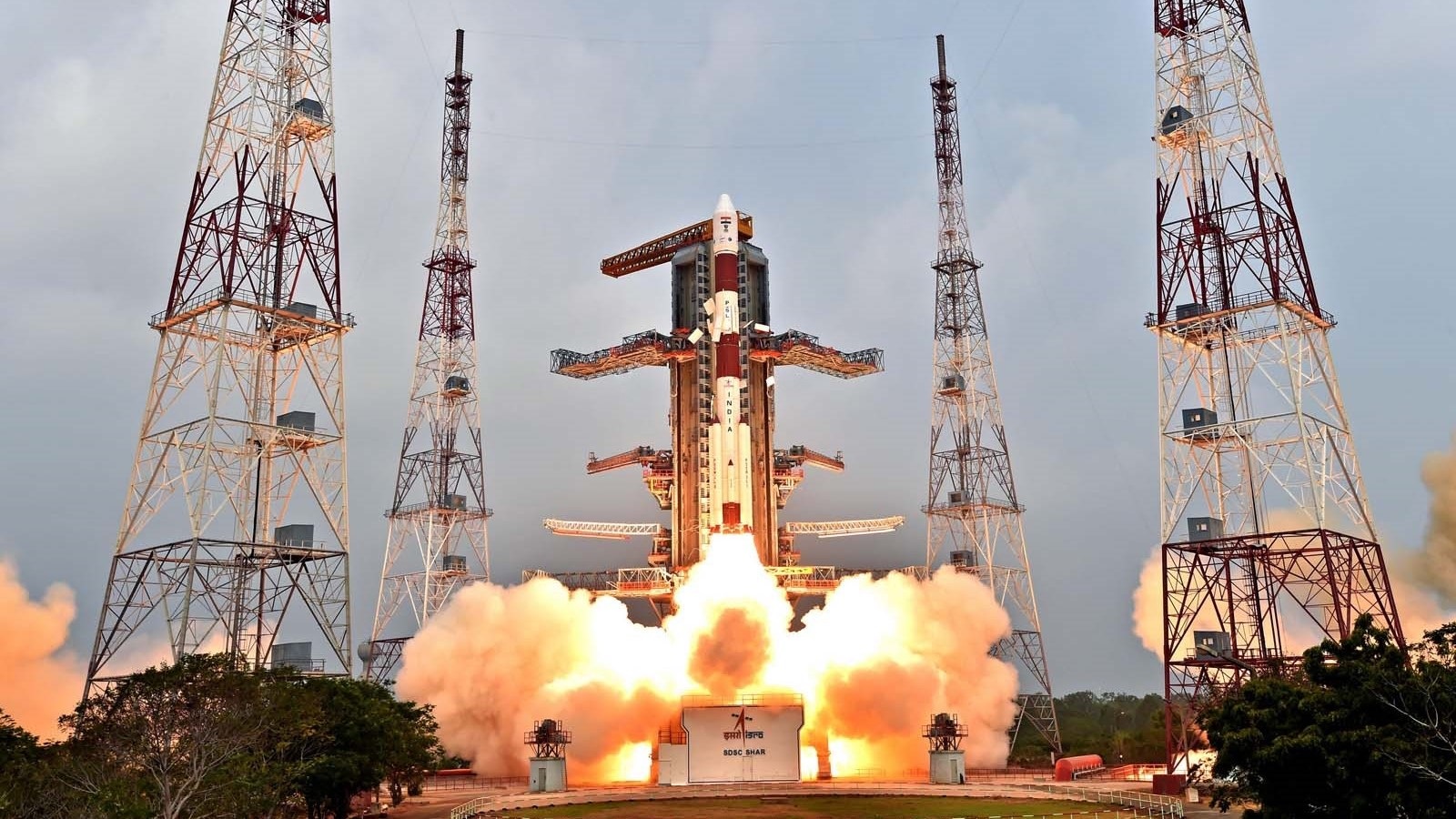 ISRO successfully launched GSLV- F11 on Wednesday. It carries geostationary communication satellite GSAT-7A OF INDIA. All the preparation started at 2.10 pm and the missile launched at 4.10 pm. The weight of missile is 2,250kg and designed by Indian space research organization (ISRO). After the working of 8yrear finally, ISRO launched it.
GSAT – F11 Specification
After 10 minutes GSAT-7A separated from the vehicle. GSAT-7A with a lift-off mass of 2250 kg, is a geostationary satellite carrying communication transponders in Ku-band. The Satellite is built to provide communication capability to the users over the Indian region
The four-liquid strap-ons and a solid rocket motor at the core form the first stage of the launch vehicle, while the second stage is equipped with high thrust engine using liquid fuel, ISRO said.
The Cryogenic Upper Stage forms the third and final stage of the vehicle. This will the seventh launch of 2018 from Sriharikota which marks the 69th mission of GSLV-F11 for ISRO.
On November 14, ISRO had launched its heaviest satellite from Indian soil. The heavy-lift GSLV Mk III rocket, ISRO's most powerful rocket to date, launched the GSAT-29, a communication satellite weighing 3423 kg, into a Geosynchronous Transfer Orbit.
Source : –  https://www.isro.gov.in/launcher/gslv-f11-gsat-7a-mission
🔥353