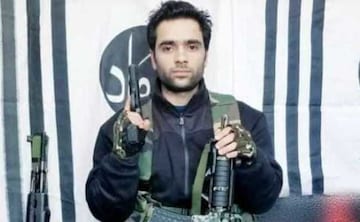 The master mind of attack at pulwama was living 10km from the site.Adil Ahmad Dar ,the jaish e Mohammad who attacked Indian soliders was living in the same area to plot the attack.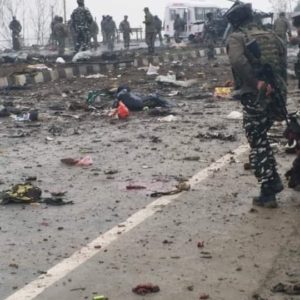 The terrorist also know as "Adil Ahmad Gaadi Takrbewala". He was part of terriorist group of pakisPak from one year. He was driving vehicle during the attack towards CRPF jawans. 350 kg explosive was placed in bus.
Adil Ahmad was 22year old school drop out from village Gundibagh in Kashmir.He quit studies in 2017 and joined terror group of Mazood Azhar.
After the attack his photo and recorded videos become visible soon.In the video he is saying "my name is Adil, I joined the jaish-e-mohammad a year ago.After a year's wait ,I have got the chance to do what I joined the jaish-e-mohammad for… By the time this video reaches you,I will be in heaven…this is my last message for the people of kashmir"
The other terrorist were Fardeen Ahmad,16 year and 17 year old Afaq Ahmad Shah.Fardeen died on December 31,2017 .Afaq was the first local fiyadeen who carried out car bomb attack on soilders.
🔥698