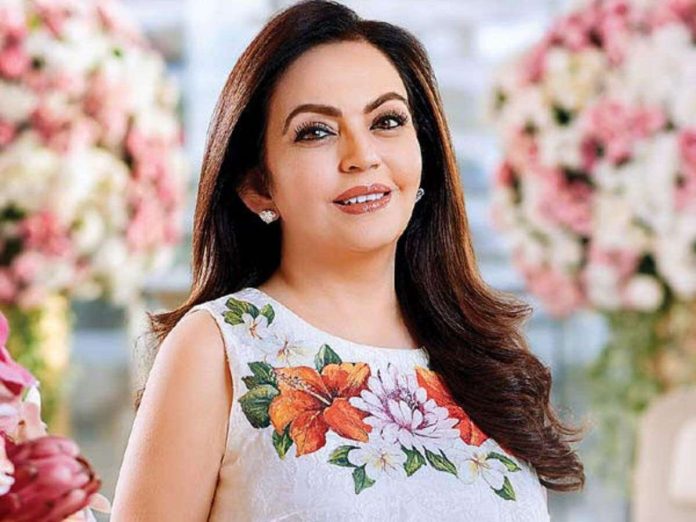 In the world of business and entrepreneurship, Nita Ambani's name stands as a symbol of innovation and success. As the wife of India's richest man, Mukesh Ambani, Nita has played a pivotal role in expanding the Reliance Industries conglomerate into diverse sectors. Her vision and acumen have led to the creation and ownership of several iconic brands that have left an indelible mark on various industries.
In this blog, we'll take a closer look at 15 such brands owned by Nita Ambani and explore how they have contributed to shaping India's business landscape.
Reliance Jio: Nita Ambani's strategic involvement in the launch and expansion of Reliance Jio marked a pivotal moment in India's telecommunications history. The brand disrupted the industry by offering affordable high-speed internet, transforming the way millions of Indians connect, work, and entertain themselves. Jio's rapid growth is a testament to Nita's vision for a digitally connected India.
Mumbai Indians: As a co-owner of the Mumbai Indians in the IPL, Nita has turned this franchise into a cricketing powerhouse. Beyond its on-field success, the Mumbai Indians have become a symbol of Mumbai's spirit and culture, fostering a deep connection with fans across the nation.
Reliance Foundation: Nita Ambani's commitment to philanthropy shines through the Reliance Foundation. This non-profit organization has been a driving force behind numerous initiatives spanning healthcare, education, rural development, and disaster relief. Under her leadership, it has touched the lives of countless individuals and communities.
Reliance Retail: Nita's involvement in Reliance Retail has played a crucial role in making it India's largest retail chain. It encompasses diverse segments, from grocery stores to high-end fashion outlets, providing customers with a wide range of choices and convenience.
Dhirubhai Ambani International School: This world-class institution, founded by Nita Ambani, stands as a symbol of excellence in education. It has consistently nurtured young talents and prepared them for global challenges.
Gujarat State Basketball Association: Nita's dedication to sports development in India is evident in her presidency of the Gujarat State Basketball Association. Her support has led to the growth of basketball as a sport in the state, fostering talent at the grassroots level.
IMG Reliance: A joint venture between IMG and Reliance Industries, IMG Reliance has been instrumental in elevating sports and entertainment in India. Nita's influence has been pivotal in forging partnerships and creating opportunities in this arena.
Hamleys India: Nita Ambani's foray into bringing Hamleys to India has delighted children and families. The brand's legacy of providing magical and immersive toy experiences continues under her guidance.
Her Circle: Her Circle is an online platform founded by Nita Ambani that focuses on women's empowerment and entrepreneurship. It provides a supportive and informative community for women to connect, learn, and grow. The platform offers a wide range of resources, including articles, webinars, and networking opportunities, with the aim of fostering female leadership and economic independence.
Navi Mumbai SEZ (Special Economic Zone): Nita's involvement in this ambitious project demonstrates her commitment to economic growth and job creation. The SEZ is poised to contribute significantly to the region's development.
Kokilaben Dhirubhai Ambani Hospital: Under Nita's stewardship, this hospital has set high standards for healthcare in India. It has consistently provided top-notch medical services and innovations, benefiting numerous patients.
Mumbai City FC: Nita's ownership of Mumbai City FC has not only elevated the football scene in India but also contributed to the development of football talent, nurturing the dreams of aspiring players.
Sir H.N. Reliance Foundation Hospital: This prestigious medical institution has been instrumental in providing quality healthcare to those in need, thanks in part to Nita's philanthropic efforts and leadership.
Indian Institute of Technology (IIT) Bombay: Nita Ambani's association with IIT Bombay has led to various initiatives that promote research, innovation, and entrepreneurship. These efforts are empowering future leaders and innovators.
Jamnagar Refinery: One of the world's largest refineries, the Jamnagar Refinery, plays a crucial role in India's energy sector. Nita's contributions to its growth have been instrumental in strengthening India's self-reliance in this sector.
Additionally, while not a brand in the conventional sense, Antilia, the Ambani family's residence, is an architectural marvel and a symbol of luxury and opulence, reflecting Nita's refined taste and commitment to excellence.
Nita Ambani's influence extends across a wide spectrum of industries and initiatives. Her dedication to business, philanthropy, sports, education, and healthcare reflects a vision of holistic development and progress. These 15 influential brands bear testament to her unwavering commitment to making a positive impact on society, leaving a lasting legacy for generations to come.
🔥23