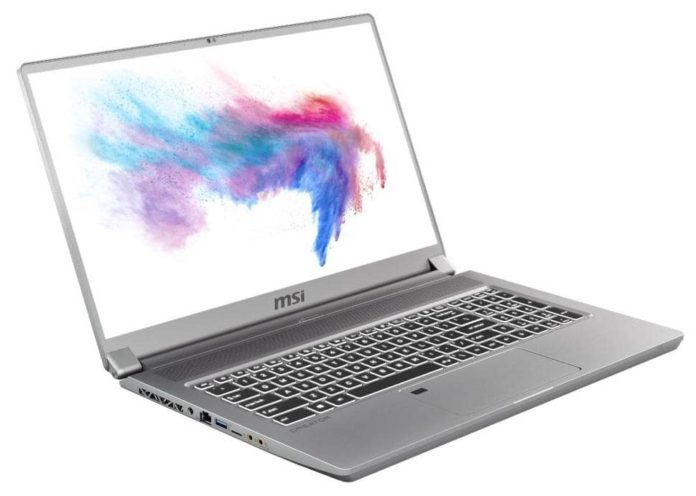 Be it girls or boys, Man or Women, professionals or amateurs laptops are as integral to them as mistletoe is for Christmas. In a time and generation where technology is so close to it's users, it's only plausible that there is invested is huge amount of money, time and attention in the field to constantly reinvent what's known as fresh and amazing.
One such cause of amazement has come in the form of the declaration of the launch of the Creator 17 laptop at CES20 by MSI. MSI (Micro-star International), a Taiwanese multinational information technology and computer hardware giant, especially known for its graphic cards, motherboards and gaming laptops, MSI is going to launch it's new product, Creator 17 laptop, the first one in the world to have a mini-LED display, a technology, that until now, has been used in some televisions. The product is going to be launched at CES20, a world gathering for consumer technology businesses, that is going to take place from 7th to 10th January, coming 2020, in Las Vegas, will feature more innovative products.
Read : 5 Best Laptops of CES 2019
Amazing Features Of MSI's Creator 17 Laptops
The Creator 17 will be able to provide excellent accuracy and visual entertainment owing to it's mini-LED 17 inch display with peak brightness of 1000 nits.
This is going to be a hugely immersive experience for avid game players and people who are involved in the creation of virtual visual arts. Until now, only televisions have been using mini-LEDs, but with a market as large as 1 billion USD, it's quite clear and logical that computer industry too, is now want to take a leap in it.
The technology that enables the laptop to have a 1000 nits brightness will allow it to have 240 zones of dimming controls that will result in crystal clear contrasts with sharp and detailed imagery.
Supporting the mini-LEDs is the cutting edge CPU(central processing unit) and GPU(graphical processing unit) alongside a first ever Type C port that will result in a superb 8k external display, also featuring the world's fastest "UHS-III SD card" reader with a speed of up to 624MB per second, all in all making it a must buy for any gaming fanatic, making it more excitable for the users to wait until it's launch
🔥117