Top 10 Selected Events 2018
The year 2018 is toward its end and 2019 is smiling at us. There have been several such important events this year, which are very essential to remember in terms of general awareness.
Listed below are brief and essential information regarding the top 10 selected events and which occurred all over the year.
Statue of Unity Inauguration:

The Statue of Unity was one of the remarkable events in the world. This statue was inaugurated on 31st October 2018. It is a gigantic statue of independence activist and the statesman of India Sardar Vallabhbhai Patel and positioned in the state of Gujarat, India. It is the tallest statue on the planet with a height of 182 meters.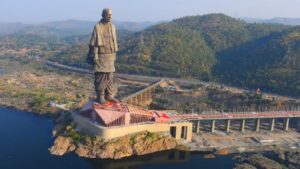 GSLV-MkIII-D2 rocket by ISRO put GSAT-29 in the orbit:

Just after 17 minutes from the elating off from the 2nd launch pad in Shriharikota at Satish Dhawan Space Research Centre, GSLV MkIII-D2 sited GSAT-29 in a geostationary transfer orbit with the essential inclination to the equator.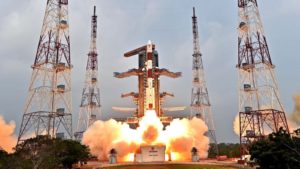 Vijay Mallya offers to pay off 100% of due money:

Vijay Mallya has requested to various banks of India to accept his offer to pay off 100 % of the principal amount of the loan he is in debt off, days ahead of the decision of the court of United Kingdom on his request not to send back him to India.
4. Wedding of Ranveer Singh and Deepika Padukone:
The Indian wedding which was unfortunately not held in India is revolving around the social media platforms and news channels. The wedding took place in Italy and followed by receptions in India.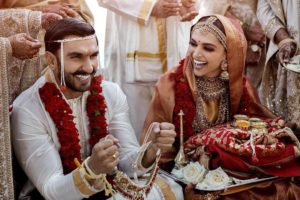 Garima Arora is first Indian woman to achieve Michelin star:
A Mumbai-born Thailand-based chef, Garima Arora, who runs GAA café in Bangkok, achieved a proud place in the Michelin Guide Thailand in the year 2019.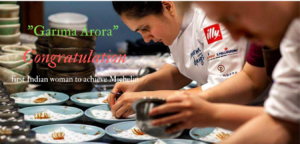 Isro launches first hyper spectral imaging satellite of India together with 30 overseas satellites.

Trusted workhouse rocket of Indian Space Research Organization, PSLV-C43 was effectively launched from the Satish Dhawan Space Research Centre at Sriharikota in Andhra Pradesh.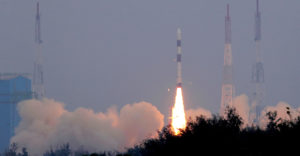 The idol of 1971 India-Pakistan war is no more: The brave man of 1971 war, Brigadier Kuldeep Singh Chandpuri, breathed his last on 1st The 78-year old armed veteran, who was the receiver of the 2nd premier gallantry award of the nation, Mahavir Chakra was the insight behind the Bollywood blockbuster film 'Border'.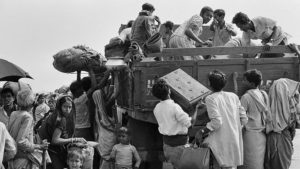 Christian crowd invites ridicule with an order of kiiling charges against Sentinels:

Fundamentalist Christian groups have wanted action towards those who were in-charge of the killing the provocateur & fortune-hunter John Allen Chau, a United State native who travelled to the protected North Sentinel Island.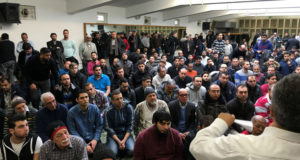 After more than one and a half decade, loads of Afghans blame the United States for endless war: The United States has lost more than 2,400 soldiers in its greatest war and has spent $900 billion and over on each and everything from military functions to the construction of bridges, road and rail network and power plants.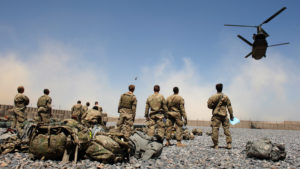 PM Narendra Modi attends the wedding reception of Priyanka Chopra and Nick Jonas in Delhi:
After tying wedding knot by Hindu and Christian rituals in Umaid Bhavan Hotel in Jodhpur, Rajasthan, Priyanka and Nick have now throws the next big wedding reception celebrations at Delhi. It was attended by honorable PM Narendra Modi on 4th December 2018.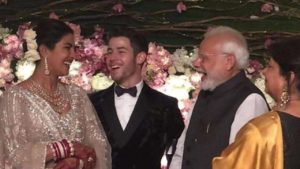 🔥431