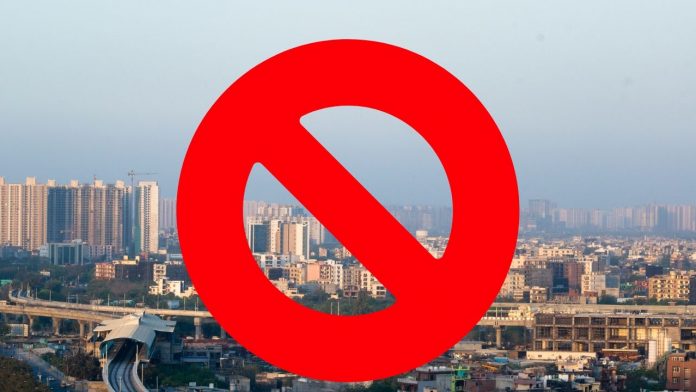 After Uttar Pradesh, the state of Delhi becomes the second one to seal 20 hotspots enacted with immediate action. The Deputy Chief Minister, Sisodia, strictly declared that not a single person would be allowed inside these regions or would be permitted anyone to leave them. Due to this initiative, the government is taking all sorts of steps to ensure that every essential item is to be delivered in the sealed areas to fight against the spread of COVID-19 pandemic.
The decision was made in an emergency meeting at the residence of CM Arvind Kejriwal were Satyendra Jain who is the Health Minister and Manish Sisodia, the deputy Chief Minister.
In Delhi Wearing Face Masks Were Made Mandatory
The state has mentioned that face masks must always be worn whenever people will step outside the house after Maharashtra, Chandigarh, as well as Uttar Pradesh, made this compulsory. The state now has 576 victims of coronavirus infection where death cases are 9 and 21 people recovered.
According to Arvind Kejriwal and based on scientific research, the spread of coronavirus can be stopped to a significant level if people starts wearing masks. Due to this reason, wearing of masks was made compulsory for every single individual going out of their homes. It is also mentioned that cloth masks can be used as well.
20 Affected Coronavirus Hotspots In Delhi
| | |
| --- | --- |
| 1 | Gandhi Park area in Malviya Nagar |
| 2 | Gali No. 6 area in L1 of Sangam Vihar |
| 3 | Plot no. 1 of Sahajahanabad society, Sector 11 |
| 4 | Dinpur Village |
| 5 | Markaz Masjid |
| 6 | Nizamuddin West areas |
| 7 | B Block of Jhangirpuri |
| 8 | H No. 141-180 in Kalyanpuri |
| 9 | Mansara Apartments in Vasundhara Enclave |
| 10 | Khichirpur's 3 Galis with Gali including H No. 5/387 |
| 11 | Found in Pandav Nagar , precisely in Gali no 9 |
| 12 | VarDhaman Apartments in Phase I of Mayur Vihar |
| 13 | Found in famous apartment known as Mayim Dhawaj Apartments located in Patparganj |
| 14 | Gali No. 4, between H No. J-3/115 and J-3/108 |
| 15 | Extension of Krishna Kunj |
| 16 | Gali No. 5 of West Vinod Nagar, A Block |
| 17 | Certain sections in dilshad gardens , which are known as H, J, L pockets |
| 18 | G-J Blocks of old Seemapuri |
| 19 | Block F 70-90 in Dilshad Colony |
| 20 | Pratap Khand in Jhilmil Colony |
These 20 regions are to be remained under the strict rules of lockdown as the rates of affected people are from here. It is to be remained in this state for the infinite period until any further notice will be announced. To ensure that there are ample amount of resources to reach the residents of these regions, government have already taken huge steps to provide all the basic needs required for the survival.
Conclusion
Throughout India, all sorts of preventive measurements are being pursued by the state and central government to stop the coronavirus spread. Due to this, the situation is under control.
🔥243