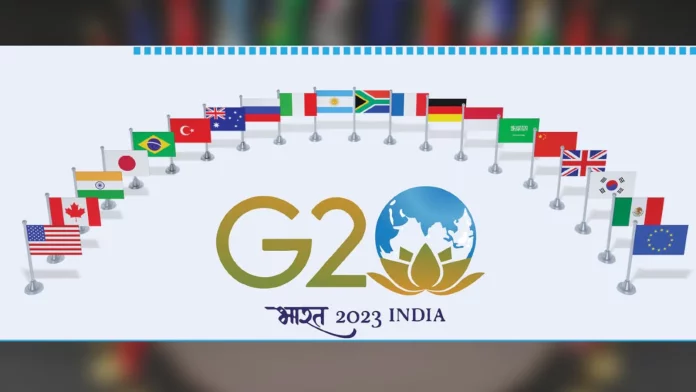 The Group of Twenty (G20) Summit is an annual gathering of the world's major economies, where leaders converge to discuss global economic and political issues. India's Prime Minister, Narendra Modi, has played a pivotal role in shaping India's stance at the G20 meetings, and his leadership on the world stage has left a significant impact. In this blog, we will delve into the role of India and Prime Minister Modi at the G20 Summit, exploring the key initiatives, diplomatic efforts, and global influence exerted by India under his leadership.
India, with its rich history, diverse culture, and burgeoning economic influence, is hosting this prestigious event in New Delhi next month. Let's explore the significance of India hosting the G20 Summit, the potential outcomes, and the impact this global gathering may have on India and the world.
A Brief Overview of the G20
The G20 is an international forum comprising 19 of the world's largest economies and the European Union. Established in 1999, the G20 was initially created in response to the financial crises of the late 1990s. Its primary aim was to bring together key financial leaders to promote global financial stability.
Over the years, the G20's scope has expanded to address a broader range of global economic and political issues. Today, its members account for approximately 80% of global GDP, 75% of international trade, and two-thirds of the world's population. The G20 Summit serves as a platform for leaders to discuss and coordinate policies on various global challenges, including economic growth, trade, climate change, and sustainable development.
Modi's Vision for India on the Global Stage
Narendra Modi's tenure as India's Prime Minister has been marked by a focus on enhancing India's global presence and influence.
Recently, during his address at the Business 20 Summit in New Delhi, Indian Prime Minister Narendra Modi put forth a proposal to grant full membership to the African Union (AU) within the Group of 20 (G20). Modi's visionary proposition comes ahead of the upcoming G20 summit scheduled to be held in New Delhi on September 9-10. He also seized this opportunity to position India as a potential solution to the prevailing supply chain challenges.
Modi articulated his vision for inclusivity and extended an invitation to the African Union, advocating for their permanent membership within the G20. His proposal represents a significant stride towards fostering international cooperation and broadening the G20's reach, emphasizing India's commitment to global collaboration.
His approach at the G20 has been consistent with this vision, emphasizing the following key aspects:
1. Economic Growth and Investment
At G20 meetings, Modi has consistently advocated for global economic growth, emphasizing the importance of structural reforms and innovation. He has sought to attract foreign investments to India through initiatives like "Make in India" and "Digital India," showcasing India as an attractive destination for business and investment.
2. Climate Change and Sustainability
Narendra Modi has been a vocal proponent of sustainable development and climate change mitigation. He has emphasized the need for collective action to combat climate change and has taken steps to promote renewable energy and reduce India's carbon footprint. India's commitment to the Paris Agreement and the International Solar Alliance are prime examples of this commitment.
3. Digital Governance and Financial Inclusion
Modi has championed the use of technology for good governance and financial inclusion, particularly in developing nations. The "Jan Dhan Yojana" initiative, which aimed to provide access to financial services for all, has been cited as a model for digital financial inclusion at the G20 Summit.
4. Counterterrorism and Global Security
Given India's concerns about terrorism and regional security, Modi has used the G20 platform to highlight the importance of collective efforts to combat terrorism. He has stressed the need for strong global partnerships in intelligence-sharing and counterterrorism measures.
5. Strengthening Bilateral Ties
In addition to multilateral diplomacy, Narendra Modi has used the G20 Summit to strengthen India's bilateral relations with key countries. He has engaged in high-level meetings with leaders from major economies, fostering collaborations in various sectors, including trade, defense, and technology.
India as G20 Host
India's turn to host the G20 Summit reflects its growing importance on the global stage. The G20 Summit is not just a diplomatic gathering; it's an opportunity for India to showcase cultural heritage, economic prowess, and commitment to addressing global challenges.
Investment: Hosting the G20 Summit can attract significant foreign direct investment (FDI) to India. The event creates a favorable environment for business leaders and investors to explore opportunities in the host country.
Trade Relations: The Summit provides a platform for India to strengthen trade relations with key G20 member countries. Bilateral meetings and discussions can lead to trade agreements and partnerships that benefit India's economy.
Diplomatic Influence: India's role as the host nation enhances its geopolitical standing. It allows India to exert influence on global policies and diplomacy, especially in matters of regional security and international cooperation.
Bilateral Dialogues: The G20 Summit offers a unique setting for India's leaders to engage in high-level bilateral talks with counterparts from other major economies. These discussions can result in collaborations on various issues, from counterterrorism to climate change.
Impact and Future Prospects
Modi's leadership at the G20 has undoubtedly elevated India's profile on the global stage. His proactive approach in addressing global challenges and advocating for inclusive development has garnered international recognition. India's active participation in the G20 has led to various initiatives and collaborations that have the potential to shape the world's economic and political landscape.
As India continues to host the G20 Summit in the near future, Narendra Modi's leadership will be instrumental in steering discussions on critical issues, including post-pandemic economic recovery, sustainable development, and climate change. India's role at the G20 is not just about representing the nation's interests but also about contributing to global solutions and building stronger international partnerships.
In conclusion, Narendra Modi's leadership at the G20 Summit underscores India's emergence as a global powerhouse. His visionary approach to diplomacy and his commitment to addressing pressing global challenges have positioned India as a key player in shaping the world's future. As India prepares to host the G20 Summit, the world will be watching to see how Modi's leadership continues to impact international relations and global governance.
🔥37