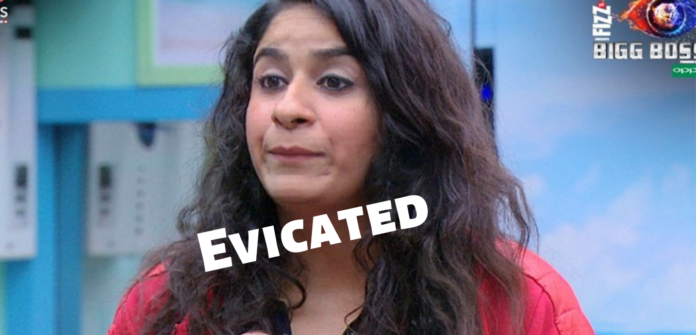 Surbhi Rana big boss contestant eliminated from the show just before the last week of the house. Surbhi's journey in the big boss is known for her aggressive nature and self-owned winner of the show. She was a wild card entry of the show. Even in the last episode of the big boss, she said "I am the most deserving person for the crown of the winner of the Big Boss 2018. I performed all the task with dedication. According to me, I deserve to win."She said in her interview after eviction that I am still a winner.
Surbhi Rana is an ex-contestant of roadies MTV show. She is from Himachal Pradesh. By profession Surbhi is Dentist. Throughout the show, she was against Sreesanth and Dipika Kakar. She was pointing them about the celebrity fam. According to her, Deepika was showing her "SASURAL Simmer ka" image throughout the big boss season. After the eviction in an interview with media, she said Sreesanth arrogant.
Before the eviction week, fellow contestants accused her of the aggressive nature of her. In the family week, people reacted to her bad behavior. Surbhi blamed Salman Khan also for the biased view. After the eviction, she said
Anything that comes from Salman Bhaiya only loves. He is a wise and kind man and knows life much better than us. I didn't call him biased; I only felt that the housemates were partial. In a show where everybody lost their temperament and used clumsy language, why was I continuously been picked?" Whatever was the situation Surbhi stood for herself in each situation. We appreciate her dedication. Surbhi's journey of the big boss house was full of ups and downs. She was competing against the other players. Her aggression was her strength. Thinks she said in-house was the part of the game to stay in the race. Now she has no hard feelings for anyone as she said in an interview.
🔥329