"When Mahendra Singh Dhoni moves his bat, and there we can see a wonderful strike into the crowd. It is hard to read these lines in our voice, isn't it? But then, on 15th August 2020 in the late evening, our Captain Cool decided that he shall retire from international cricket. Millions of dreams were shattered, and billions of hearts were broken, all at once. The nostalgic video accompanied by the announcement made us want to cry harder than we already were. Suddenly "pal do pal ka shayar…." became a song that did not comfort us on our bad days anymore; Mahendra Singh dhoni retirement news became a part of a terrible memory that hurt us even more.

The popular belief that most people hold currently that 2020 is the worst year got stronger with this announcement. But calling this announcement "sudden" or "shocking" will be fooling ourselves; we knew that this day would come soon, and it did. Board of Cricket Control of India had dropped Mahendra Singh Dhoni's name from their annual contract. Moreover, Mahendra Singh Dhoni was away from the field for quite a long time after the World Cup of 2019. His crazy fans were getting crazier, unable to digest, and understand his absence from the field. Life happens, and those who honestly love him should respect his decision. But what about the crazy fan inside all of us who wants more? Where will we see him now? The same magnificent strike which made us win hundreds of matches? Nothing can be compared to the winning sixer of MSD in the Wankhede Stadium. Of course, we have the grand Indian Premier League every year, but can 2 months, which will include around a dozen matches in which Dhoni plays and few glimpses of him here and there, quench the thirst of his fans? I do not think so.

So now, what are the future plans of MS Dhoni?. In this article, you come to know about the business journey of M.S Dhoni.
MS Dhoni earning rather than cricket
MS Dhoni has a keen interest in sports other than cricket and is also reflected in MS DHONI BUSINESS ventures. Many cricket players are also good entrepreneurs and have invested heavily in many companies; Dhoni is among one of them.
One of the best cricketers on this list is former Indian captain MS Dhoni. The 37-year-old is not only a good player on the field but also off. WK-Batsman also has a great sense of business. We don't want him, but MSD will sooner or later retire from international cricket. Therefore, like most clever cricketers like Sachin Tendulkar and Sourav Ganguly, Dhoni has already invested a good amount in different businesses.
Dhoni business list is long but here let's take a look at the few business ventures that MS Dhoni has acquired.
1 MSDhoni works with SportFit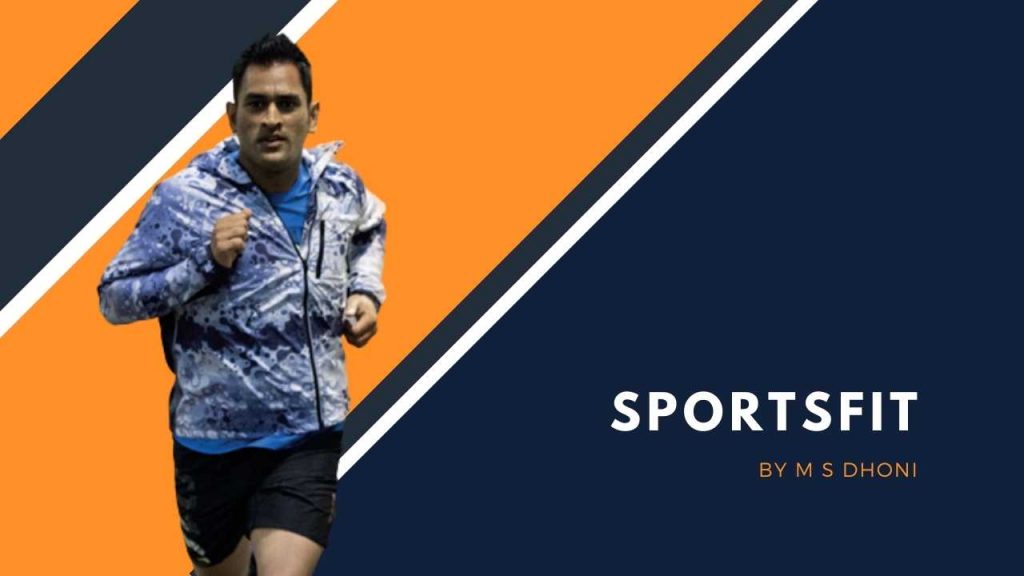 MS Dhoni works with Sport Fit. Dhoni has a large stake in one of India's leading fitness centers today. The 37-year-old has always believed in staying healthy. A cricket fan is no stranger to his sharp reflexes behind the stump.
Sports Fit Pvt. Ltd. Has a large expansion plan and will soon open centers in Australia, the Middle East, Singapore, and the United Kingdom, in addition to expanding its base in India. Dhoni is involved with this company.
2 Chennaiyin FC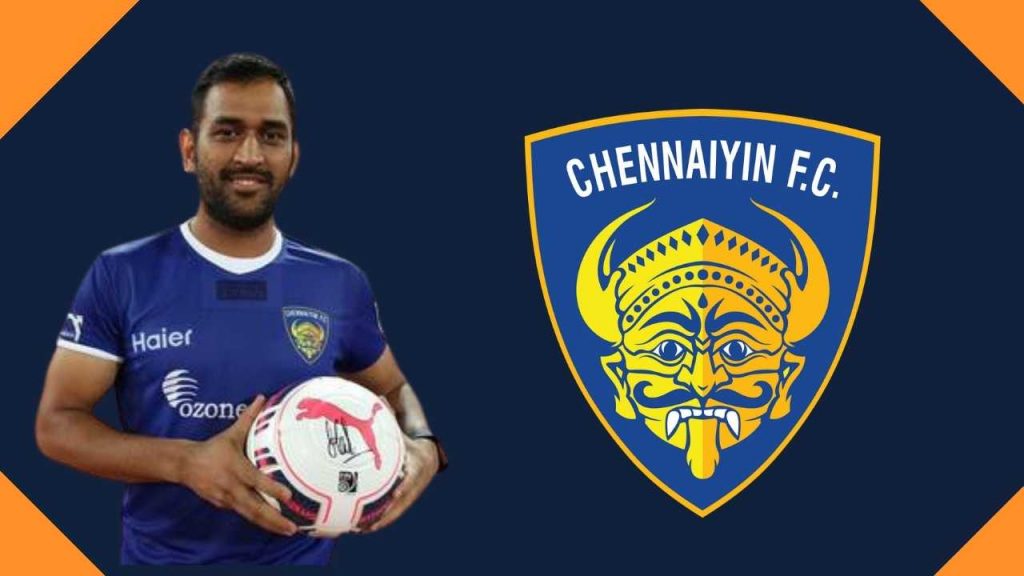 Mahi, along with Bollywood stars Abishek Bachchan and Vita Dani, is also the co-owner of defending Indian Super League champion Chennaiyin FC. The 37-year-old is often seen watching club games at the stadium whenever he can find the time.
The gorgeousness of soccer has a knack for attracting cricketers. Sachin Tendulkar has a stake in Kerala Blasters, and Sourav Ganguly has also signed a deal with ATK. Even Virat Kohli owns a small portion of FC Goa.
3. Ranchi Rays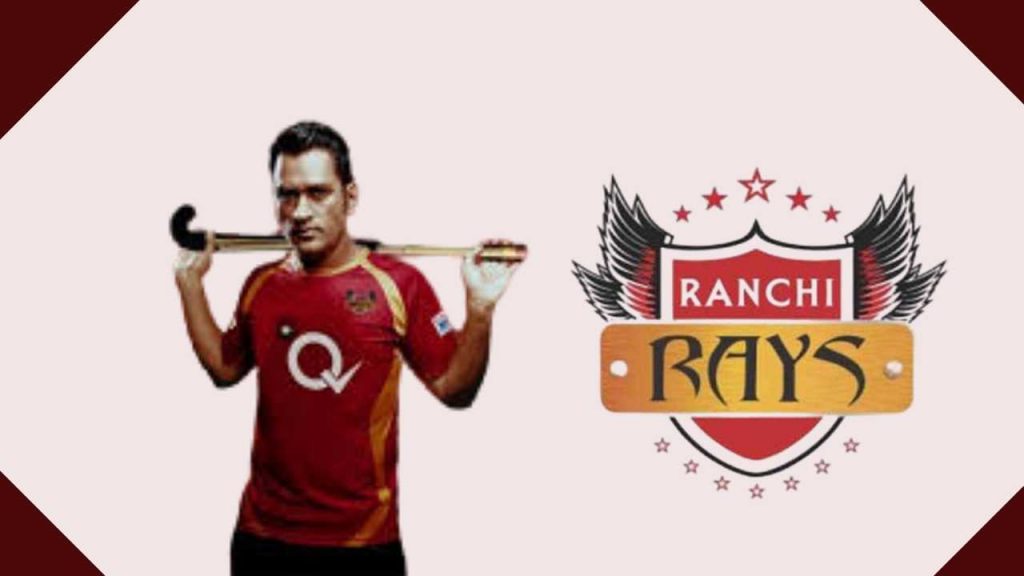 Dhoni, along with Sahara India Parivar, is co-owner of Ranchi Rays, a Jharkhand-based Indian Hockey League franchise created as an alternative to Ranchi Rhinos. They have been champions since their first appearance in the league in 2015. This partnership is a testament to the former captain's affinity for other sports than cricket.
Recent investment of MS Dhoni in the business world
Dhoni's leadership qualities in this area, which have won many games in India, have proven to be beneficial in business as well. According to game analysts, his ability to stay calm under pressure and set an example for team members with several excellent batting performances has helped India win ICC and ODI tournaments. He is consinder as one of the most successful captains in Indian cricket history. In India. According to former Australian cricket team captain Ian Chapel, Dhoni is aggressive, inspiring, and practical. These are the qualities you love in business.
M S Dhoni's local for vocal support for desi brands
To take this further, a lot of rumors are making rounds about the post-retirement plans of one of the most successful Captains of the Indian Cricket Team. The most widespread rumor is that Dhoni would like to spend some time with the Indian Army, but there is one more which needs to be talked about a bit more, and that is, Dhoni will sign up various business deals and brand endorsements with various companies and brands, more specifically the local and Indian brands. This becomes more significant after the honorable Prime Minister of our country decided to call for a "Vocal for Local" campaign amid the economic crisis that exists in the country. The reason which makes this rumor a little more solid than all the others is the history of association of Mahendra Singh Dhoni and brand endorsements. Reliable data and statistics show that Mahendra Singh Dhoni has topped the chart of brand endorsements in the yesteryear, which makes him ahead of stars like Shah Rukh Khan, Sachin Tendulkar, Deepika Padukone, and many other celebrated personalities and beautiful heroines of Bollywood. Major newspaper dailies report that between January 2019 and November 2019, our Mahi had as much as 44 contracts with brands, with each endorsement costing around Rs. 6 crores.
Moreover, the Vocal for Local campaign is the need of the hour. In the current situation, where the economy is collapsing, only the Finance Minister can see those "green shoots." The micro, small and medium enterprises are collapsing, the local and Indian brands are struggling to compete with the other foreign brands, and the decline in money supply with a high rate of inflation has got each one us worrying about the future, which seems a little gloomy as of today. In all these existing factors, the possibility of Mahendra Singh Dhoni signing some significant endorsements for local brands seem to be on the cards. The appeal that the cricketer enjoys is not restricted to our country; rather, it is universal. People around the globe identify him, and some others idolize him and go to the extent of calling him the "God of Cricket." His association can work as a catalyst to speed up and widen the reach of such brands, benefitting not only the brands but also our country. Lastly, the encouraging factor is that though the number of Dhoni's brand endorsements has remained more or less the same, his value has taken a hit. All of this is not only incentives but a solid argument for a productive retirement plan for the legendary Mahendra Singh Dhoni.
M S Dhoni and Organic farming during the lockdown
Some news also says that after dhoni retirement, he will give time to Organic farming. As it is his one of the best hobby in which he usually spends time when he gets free.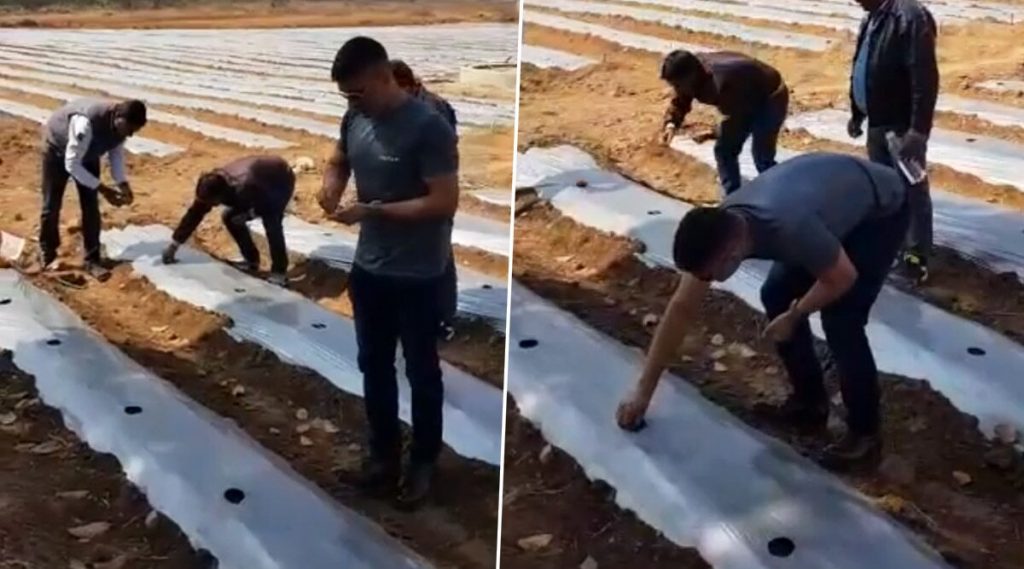 MS dhoni untold story
ms dhoni untold story is a Bollywood movie that is based on the dhoni early life struggle and tells the audience about his career progress. In this movie, Sushant Singh Rajput played the role of ms dhoni. It is one of the best movies of Sushant Singh Rajput career.
What is M S Dhoni net worth?
Net worth of Ms Dhoni is approximate Rs 777 crores. Dhoni can now be seen as an old warhorse, but his enduring legacy and status as Captain Cool still retain much of his aura and star power. Awarded with a contract by the Cricket Control Board in India, Dhoni's annual salary is a staggering Rs 5 crore. Add to that his voluminous brand endorsements and investment projects, and Dhoni has a net worth of over Rs 700 crores. This net worth also includes his cricket earning.
Indian Landscape, RedBus, Indigo Paints, Colgate, Panerai, LivFast, Go, Daddy, Bharat Matrimony, and many more are brands that Dhoni has supported over the years.
Dhoni also owns the footwear side of the SEVEN brands. An integral part of the IPL Chennai Super Kings franchise, Dhoni is also one of the highest earning players on the track.
So if you are fan of MS dhoni, this information is valuable for you.
🔥540