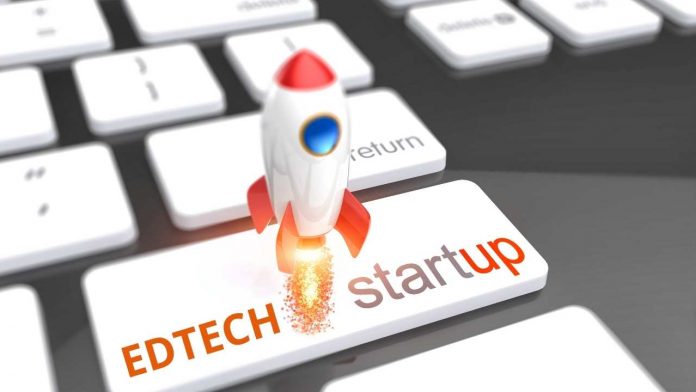 Edtech is a term that almost didn't exist in India just a few years ago. But today, it is India's fastest growing sector with the giant startups even being recognized among some of the world's biggest edtech players. All this happened in a matter of a couple of years. Funnily enough, we have solely the pandemic to thank for it. The demand to receive education, courses, skills, etc while waiting for the pandemic to end, grew exponentially during the lockdown. People, who were in a relatively comfortable and privileged position, decided not to waste time while the pandemic lasts. In a bid to utilize this time, they looked for opportunities to polish their skills through various online platforms. The educational institutions including schools and colleges also could not remain closed forever. When it looked like there is no end to this lockdown and inviting students to sit in actual classrooms seemed almost an alien idea, it was decided that classes will continue online through video classrooms. This was a massive step in the online education sector in India to try and bring things back on track.
Such extensive need to do everything online gave the Indian Edtech startups a massive boost. Investments, which seemed to elude this sector almost entirely prior to 2019, came flooding in. According to some media reports, the investment in the Indian edutech startups in 2020-2021 alone is estimated to be a whopping $4 billion. This resulted in the emergence of 4 edtech unicorns in this sector now. Byju's was the first unicorn back in 2018 but Unacademy, Eruditus, and UpGrad are the latest entries into the glorious unicorn family.
China's crackdown on its Edtech startups
China recently introduced a policy to disallow investments in edtech firms. It believes that the over-privatization of the educational sector is not the right approach. It has some of the largest edtech unicorns in the world. Now, it wants to control the power that these firms possess. The following are likely to be the reasons for this policy.
China wants to reduce stress on children due to the pressure of studies. It wants to drastically minimize the number of learning hours during vacation and weekends. The aim is to make the lives of children and parents relaxed.
However, the overt objective is to highlight the fact that having children is not a stressful and expensive affair. This is due to the fact that the Chinese population refuses to have more children because of the high costs of nurturing and educating children.
This step will attract parents to have more children if they get to see that having children will not be too hard on their pockets.
Many experts also claim that this is China's way of compensating for its ageing population. The birth rates in the country are not high and the demographic dividend of China is not ideal. It is losing its working population at an alarming rate and young people refusing to have children only adds to that menace.
This could prove to be deadly for the Chinese economy and they can't risk jeopardizing their economic prowess.
Read More: Chinese investment in Indian startups
China's Loss is India's Gain
The aforementioned points have direct repercussions for the Indian edutech startups. Many experts claim that the business and investments that China will lose as a result of this policy will directly land in India's hands. There is no other equally potent contender for grabbing these investments. The ginormous Indian English-speaking population, largest young population in the world, thriving economy, edtech startup culture are some of the most prominent factors that will attract a plethora of domestic as well as foreign investments. The ease of doing business in India will attract foreign firms to set up their own companies in India in this sector. The Australian-based maths learning platform, Matific is a prime example of this. It had set up its operations in India back in 2019. India is still at a nascent stage in this sector and its potential is enormous. The upcoming K-12 edtech companies hold massive potential to tap into the online education in India at an early stage of a student. The next few unicorns in the edtech field could be the likes of Teachmint, Classplus and Quizziz.
Why Some of India's Edtech Startups Fail?
Currently, India has the giants in the field of edtech like Byju's, Unacademy, UpGrad, etc but there are plenty of other relatively smaller digital platforms which are slowly gaining market for themselves as well. These include the likes of Doubtnut, Masai School, Skillmatics, Vedantu, Testbook, etc. These play a crucial role in ensuring that the other giants do not operate unopposed and create a monopoly in the market. The unicorn companies must always strive to be better because if they slip up even a bit, there are plenty of upcoming startups which can replace them with the kind of support they are receiving in the form of investments.
The only points of contention for these upcoming online education platforms are their service quality, quality of education and content. One has to realize that they don't have the cash flow to hire India's best educators and tutors and also don't have a large team of people entertaining the customer grievances. Apart from that, some of these newer platforms don't have a user-friendly UI (User Interface) which makes it difficult for students to concentrate. Once these things are fixed, they are more than capable of challenging these top edtech startups keeping them on their toes all the time.
🔥69