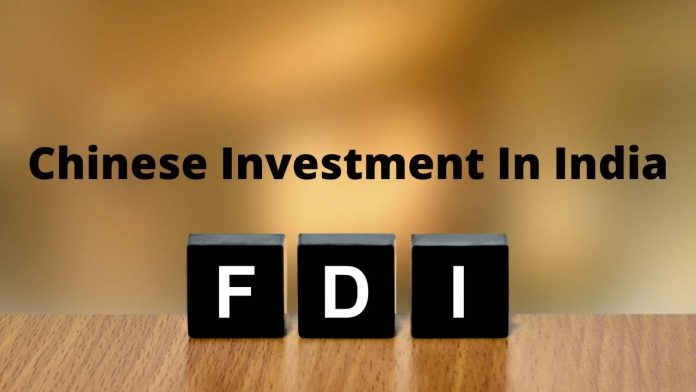 Chinese companies investing in Indian startups is the most conspicuous piece of information you would have come across this week. The notorious neighbour has been involved in nurturing the Indian companies for a long time now. Especially during the last five years, the Chinese investment in our country has seen an exponential growth trajectory. Although it must also be noted that the border tension between India and China has affected the business side of things quite severely. India has ensured that the retaliation from our side doesn't just remain limited to the ammunition. Economic and digital parameters are equally relevant in depicting the prowess of any country in this day and age.
The Indian Government had banned around 60 Chinese mobile apps after the border altercations with China in June 2020. The situation remained tense at the border as well as in the marketplace. This step from India did seem to alter the Chinese business significantly. However, just over a year had passed and the Government of India is starting to loosen up the screws a little. The world has become smaller due to globalization and the marketplace for any company now is international. Truth be told, no country can fully sustain itself today without being present in the international market and doing business with other countries. According to some reports, around $2 Billion worth of foreign funding from China has been stacked up in the pipeline due to the border issue.
Since, April 2021, the Indian Government has started taking up the cases of Chinese investment in India individually. Based on the merits of the potential business expansion, the Chinese companies are again being permitted into the India startup ecosystem. The reasons why China remains firm on investing in India include various factors. For instance, China recognizes the potential of the Indian economy and business strength in the times to come due to the rapidly growing middle-class population. Also conducive to the situation is the fact that the demographic dividend of India is impressive because around 62% of the population is between 15 and 59 years of age. This represents almost 750 million people in the working-age bracket. India will continue to hold this advantage for at least the next 15 years.
Foreign Direct Investment In India
Another reason why India is a favorite destination for a ton of Foreign Direct Investment (FDI) is the fact that the mobile and internet using Indian people is increasing exponentially. 4G internet along with affordable data prices have enticed a ton of people into getting access to the internet. Since the future undeniably belongs to the internet and digital space, India is placed at the right spot at the right time. No one wants to remain bereft of tapping into the growth potential that the Indian market promises. China, having already lived through the success of similar business models and customer experiences, doesn't want to miss out on almost certain money multiplying opportunities.
List of Indian Companies With Chinese Investments
Well, to be honest, the list of companies that have Chinese money running through their veins is rather extensive and long. Because China has been investing in India since decades, its influence runs quite deep in our business culture. To name a few of these companies, Alibaba Group and Ant Financial have stakes in Big Basket, PayTM, Snapdeal, Zomato. Tencent has invested in Byju's, Hike, Swiggy, Dream 11, Flipkart, Ola, Policy Bazaar and Udaan. Apart from these two giants from China, Didi Chuxing also has stakes in Ola and Oyo Rooms. Other Indian companies like Quikr, Flipkart, Unacademy, Ninja Cart, Urban Clap, Lenskart, Nykaa and IndWealth have investments from Steadview Capital. Now, these are some of India's biggest companies worth billions of dollars each. As a matter of fact, most of these startups were the unicorns (companies worth over $1 billion) of the Indian startup scene.
Now, the array of these companies is as varied as it gets. These companies are native to almost every possible sector in the Indian business environment. This includes fields like Education, Technology, IT, Food, Services, Delivery, Logistics, Fashion, Cosmetics, Social Media Platforms, Hospitality Industry, Car Pooling Sector, E-Commerce, Insurance, Electronics and much more. It is also not unknown that much of India's raw material used for manufacturing medicines originate from China as well. This highlights the versatility of Chinese funding in our business.
With such huge companies relying on Chinese financial support, it is not difficult to infer that the foreign funding (Chinese, in particular) in the Indian business environment is way too deep-rooted to go away any time soon. The last two years (2018 and 2019) saw Chinese investment in India at an all-time high (around $6 billion). The border tensions recorded a massive decline in these numbers in 2020. To put things into perspective, until mid-2020, the Indian business environment could only receive around $263 million of Chinese investment.
Read: Top 10 Indian Apps
Indian People and Their Sentiments For China
The fact of the matter remains that the Indian people clearly value their patriotism over the business and when the Chinese infiltration became intense, people were ready to boycott Chinese goods and applications at once. Also, India is considered a crucial tech superpower and the Indian tech companies were able to come up with substitutes for the banned Chinese apps within a matter of weeks. Therefore, to conclude this information-packed article, one can't deny the necessity of doing business together in this age of digitalization and globalization. All the countries stand to benefit from co-operation in various areas of research and development and focus on more important issues like global warming and climate change. At the same time, a powerful nation like India does have the potential to stand alone (or attract foreign funding from other sources like the US, UK, Germany and Japan) and achieve the status of an economic superpower on the back of its young working population as well.
🔥102