Virat Kohli is one of the most famous names in the world of cricket around the world. Being a religion in India, cricket has endowed upon him, immense popularity and fame. He has already featured on the list of Forbes Highest-Paid Athletes in the world. His social media following runs in hundreds of millions across various platforms. Post marrying the Bollywood actress, Anushka Sharma, the two have officially entered the precious list of famous power couples in the world. In terms of their net worth, business ventures and entrepreneurial mindset, they have become a force to reckon with. While most of us are familiar with the on-field achievements of Virat Kohli, his business ventures are still somewhat clandestine to many. It is Kohli's this entrepreneurial aspect that we will try to explore, in-depth, today. So, fasten your seatbelts and get yourself a calculator to quantify the net worth of the man.
Sources of Revenue
It is common knowledge in India, that Bollywood actors and top cricketers bag brand endorsement deals worth crores of rupees and the Indian captain is no exception. Arguably the most evident brand he has been associated with for quite some time now is MRF tyres. That is the sticker/logo he carries on his bat. The current tenure of this endorsement has a duration of 8 years and is worth $17 million (Rs 119 Crore). Other prominent brands on the list include Puma, Audi, Colgate-Palmolive, Tissot and more. He reportedly charges around $1 million (Rs 7 Crore) per day for the shoots for these brands.
BCCI, IPL and Sports Teams
These are in addition to the salary he receives from the BCCI, which is the richest cricket board in the world. The annual salary of the Indian captain is Rs 7 Crore for playing for the country. Virat Kohli is also one of the top players in the IPL and plays for Royal Challengers Bangalore. The earnings from RCB are estimated to be Rs 17 Crore which is the highest for any cricketer ever. Together with that, Virat is also a co-owner of FC Goa that plays in the ISL (Indian Super League – Football), ITPL Tennis League Team, UAE Royals featuring the legend, Roger Federer and a Wrestling Team, Bangaluru Yodhas. This combines his love for sports with his entrepreneurial skills.
Wrogn and Nueva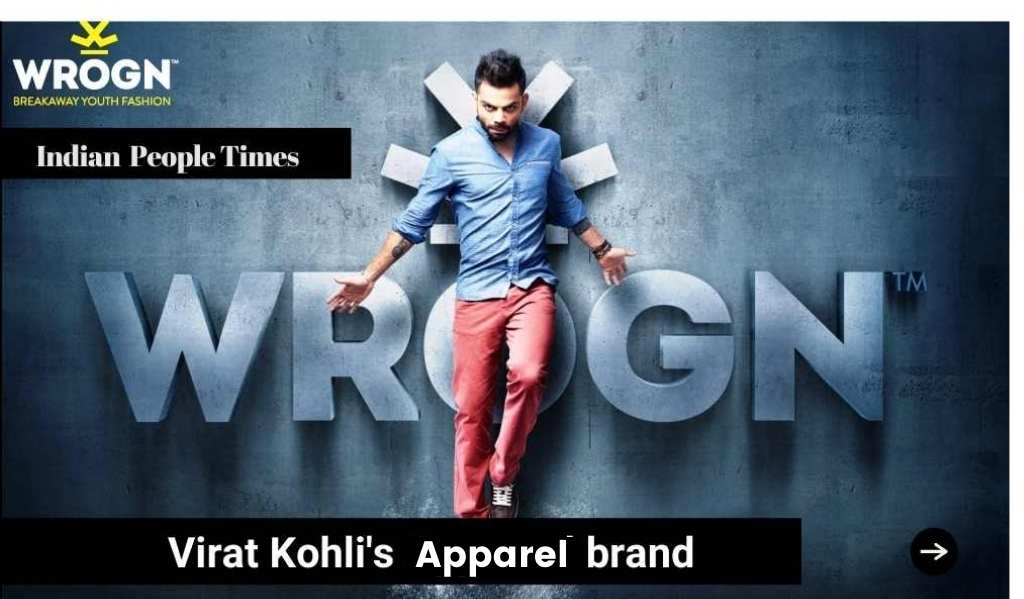 Many people who follow Virat Kohli are aware of his apparel brand, Wrogn. It is a fashion wear brand with products ranging from casual wear, sportswear, accessories to footwear and more much. The brand is a popular name on the e-commerce giants' websites (Myntra and Flipkart) and rakes in a ton of traffic. Venturing into a completely unique space (compared to sports), Kohli owns a fine dining restaurant in RK Puram, Delhi, named Nueva. The superstar cricketer has been spotted there multiple times with many of his teammates and prominent friends. The fine-dining restaurant and bar are famous for global cuisine and some artisan cocktails. Not to mention, if you want to try your luck, you might just meet the Man there.
Digit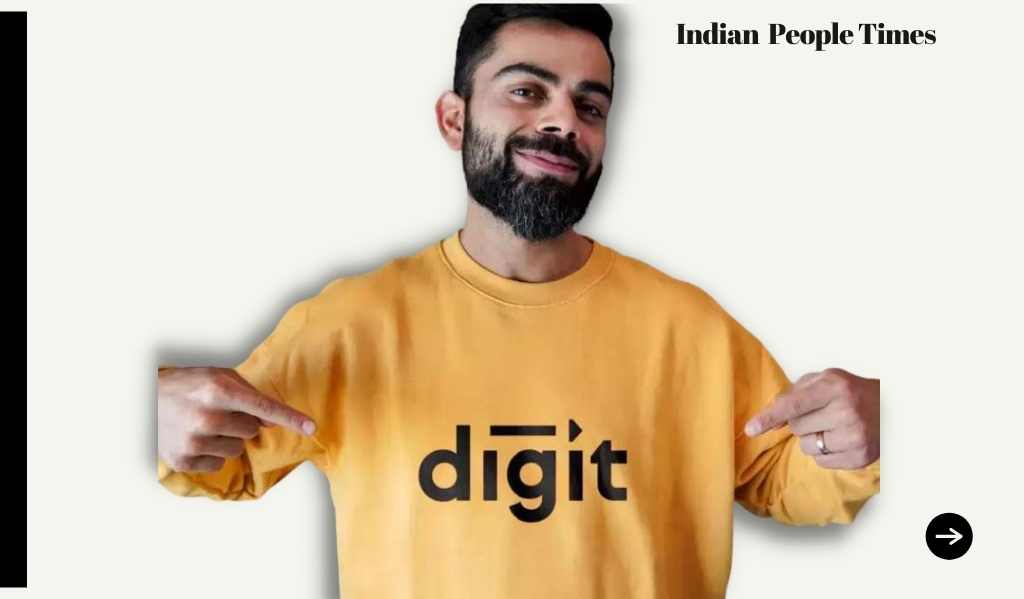 One of Virat's latest and biggest investments is in the company known as Digit, which recently crossed the market valuation of $3 billion. It was one of India's first unicorn startups in the insurance sector. Digit aims to digitize and modernize the traditional insurance sector to offer the customers alternatives to a few state-owned and private players in the space. Some salient features of Digit include an online application, buying insurance covers online, self-submission of information/claims and easy insurance claims among others. Digit aims to capture a large chunk of the growing insurance sector with health, travel and auto covers.
Health and Fitness Related Business Of Virat Kohli
Virat Kohli is regarded as one of the fittest cricketers in the world. His workout regimes, vegetable diet and disciplined training drills make him an idol for an entire generation of young athletes in the country and across the globe. Staying true to this, he has invested a lot in the health and fitness space. This consists of companies like:
Sports Convo, a London-based tech startup, is a social media firm where sports lovers from across the globe can have informed discussions about any sport they follow. This is a great meet-up place for sports lovers which can promote and expand a wide variety of sports. The football star, Gareth Bale, has officially announced his support for Virat Kohli praising this platform.
Chisel is a fitness tech startup that is slowly gripping various locations around the country. The Chisel Gyms are equipped with gamified versions of various workout routines and are a perfect combination of modern technology and physical fitness. The introduction of technology has enabled the fitness chain to access the Tier 2 cities (like Guwahati and Indore) of the countries as well.
One8 Commune is a collaboration between One8 and Puma owned by Virat Kohli. The One8 represents Kohli's jersey number (18). This includes Puma's footwear, sports apparel and accessories with One8 edition. Apart from that, the One8 also owns a chain of restaurants by the name One8.
Stephathlon Kids is, again, a tech-heavy platform focussing on the online community to motivate kids aged between 8 to 12 years to eat healthily and adopt an active lifestyle. This cultivates a positive mindset in children right from a very young age and proves to be an important virtue for developing a strong character to take on challenges in life.
Virat Kohli Charity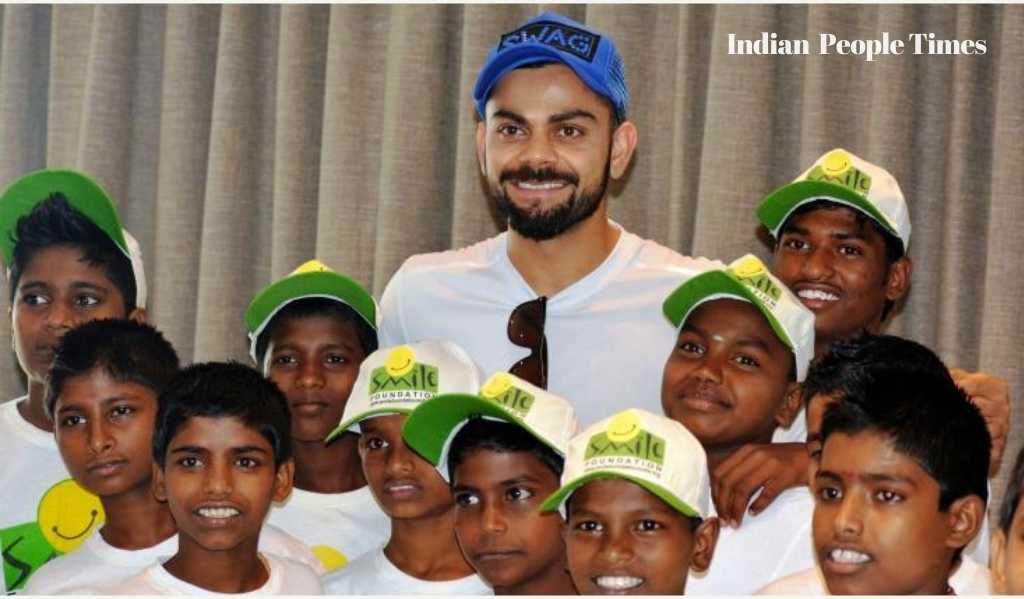 Virat is also known for his generous and charitable initiatives. His foundation is named the "Virat Kohli Foundation" (VKF) which works in tandem with several Non-Government Organisations (NGOs) to raise funds for the nourishment of children. He also came forward to raise a huge sum during the Covid phase to help the country end this deadly pandemic. This underlines yet another reason why he is an excellent role model for everyone, especially the youth.
Virat Kohli Net Worth
Well, after that long list of investments from the Indian captain, it is time to calculate the net worth of the superstar cricketer. Combining all of the above business ventures Kohli is involved in, the net worth of the man is estimated to be somewhere around $119 million (Rs 900 Crore). This includes his lavish Arabian Sea-facing apartment on the 35th floor in Omkar 1973 Towers which he purchase recently with his wife, luxury cars like Audi R8 LMS, Audi A8 Quattro, Audi Q7, Bentley Continental GT, Land Rover Vogue among others. The net worth of the power couple is estimated to be somewhere in the vicinity of Rs 1200 Crore and rising.
🔥114