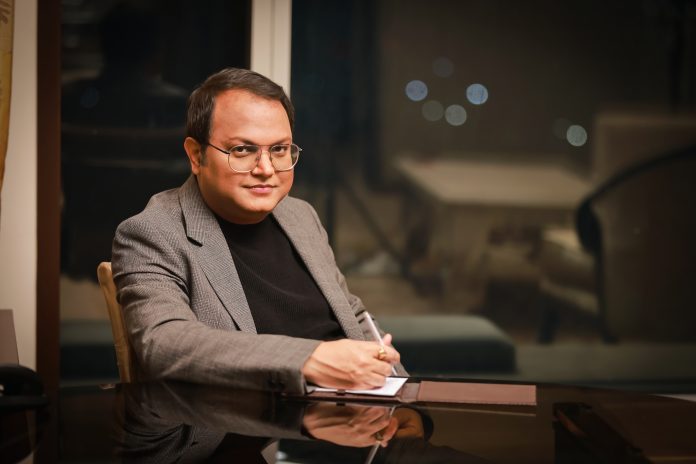 With several factors at play, the television industry is quite dynamic, including digitisation, new market offers, and options by internet companies. All these serve to bring about rapid change. Furthermore, customer expectations and usage patterns are rapidly changing in the era of video-on-demand and mobile media consumption. Vibhu Agarwal, the founder and group CEO of ULLU App, has examined possible futures for the TV sectors and has cited examples of what market participants need to be ready for.
With a lot of switching between traditional and streaming, the entertainment industry is evolving. Streaming services are no longer just platforms for watching movies and TV shows, they are now investing in the creation and licensing of globally successful original content – and thus compete directly with the traditional TV and video industries. Broadcasters and media companies are simultaneously building on-demand services, while international content creators are launching streaming services.
"Around 200 million homes in India have access to the video ecosystem, enabling them to watch live or recorded programmes," informs Vibhu Agarwal. "While the bottom layer switches to free-to-air, the top layer moves from cable/DTH to over-the-top (OTT). Therefore, traditional pay television is under jeopardy," he adds.
Although it is observed that customers want more entertainment options, whether it be live TV, last night's favourite TV episode, or binge-watching an entire season of a previous or present show. The emergence of streaming services, which provide customers a larger range of entertainment options, including on-demand, TV series, movies, and original content, is shaking up the entertainment and cable businesses.
In order to plan for the future with 5G in the picture, strategies must also take evolving demands and economic developments into consideration. "Soon, the advertising business will change to embrace audiences from all pipes, including cable, DTH, and the internet," predicts Vibhu Agarwal, founder and group CEO of ULLU App, Atrangii TV & App. As a result, one must either focus on niches or the big picture. Looking at the example, the United Kingdom specialised special interest channels are profitable.
To conclude, a well-thought-out product strategy can attract a lot of attention when combined with the finest user experience and distribution of pertinent material. Additionally, effective ad targeting can produce significant monetisation rates. As the divisions between various media sector participants blur and technology develops, new entertainment experiences and business models will appear.
🔥209