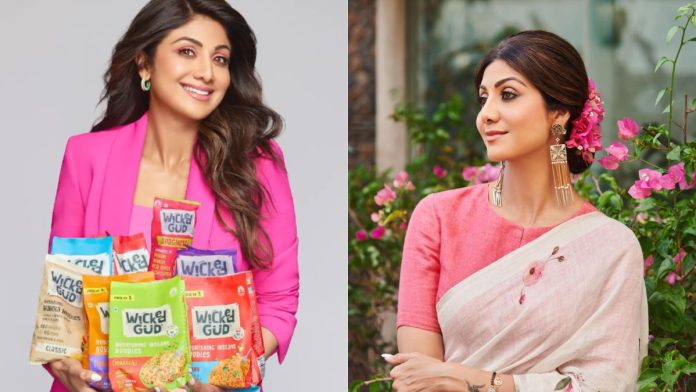 Ever since Indian Prime Minister Narendra Modi promoted Make in India campaign, it became a nationwide wave to boost India's startup economy. The concept received massive support from the masses including small and large corporations.
Over the past few years, Bollywood has witnessed a spike in celebrity funded startups. Top-notch B-town celebs like Shilpa Shetty Kundra are heavily investing in startups to help maintain the startup ecosystem. Startups funded by Shilpa Shetty Kundra are becoming unicorn and the actress is emerging as a multi-million investor. All these investments by Bollywood celebrities are giving an incredible boost to the startup economy.
Many Indian Celebrity Investors getting involved with startups instead of funding the startups from the backend. The list of prominent actors turning entrepreneurs in India is surging for the last few years. The constant backing and funding of the mega IPOs and new-age startups increase celebrity interest in startups.
The list of celebrities backed startups include 47-year-old fitness enthusiast Shilpa Shetty Kundra. Today, let's have a look at some of the startups funded by Shilpa Shetty.
WickedGud
The Bollywood dive has invested Rs 2.25 crore in WickedGud, a Mumbai-based food company founded by Bhuman Dani, Monish Debnath, and Soumalya Biswas. The brand appeared on the Shark Tank India season 2, a popular business reality show and proposed pitched the investors.
It is an online brand that will sell its products on its website and e-marketplaces like Amazon, Blinkit, BigBasket and Swiggy Instamart.
WickedGud offers products such as pasta and noodles, made with healthy ingredients and manufactured using innovative Steaming and Convection Air Drying (SCAD) technology.
Also, she will become the face of this brand to reach the maximum audience. This exciting news was announced on her Instagram page with millions of followers.
Mamaearth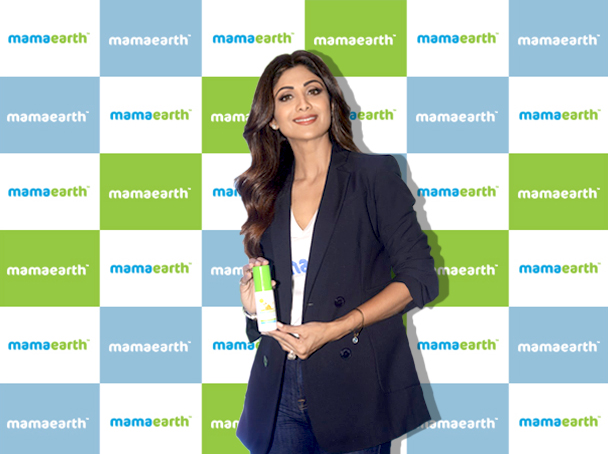 The Bollywood fitness guru was an early-stage investor in the brand. Because she is an active investor in the country's startup ecosystem, she invested INR 6 Cr in the D2C unicorn last year.
The startups funded by Shilpa Shetty Kundra includeMamaearth, headquartered in Gurugram. The brand focuses on producing stress relief, postpartum weight loss products for new mothers and non-preservative products for lactation. Mamaearth is also Asia's 1st brand that sells Made Safe Certified Products. Most of the products are made by mothers as nobody else understands a baby's needs as a mother does.
The company raised more than Rs 6.5 crore during the second round of funding from Fireside Ventures and Rs 130 crore from Sequoia Capital India, Fireside Ventures, Stellaris Venture Partners and Sharp Ventures.
Over 5 million new consumers have already been added, and by 2023, the firm hopes to have a brand value of over Rs 500 crore. Additionally, the business intends to introduce new items and extend its reach throughout Southeast Asia.
In 2016, the brand was founded by a couple Varun and Ghazal Alagh. The brand is owned and operated by Honasa Consumer Pvt. Ltd and known for its product line including toxin-free body lotions, rash creams, shampoos, body wash, and more. These products are curated for children up to the age of five years.
Simple Soulful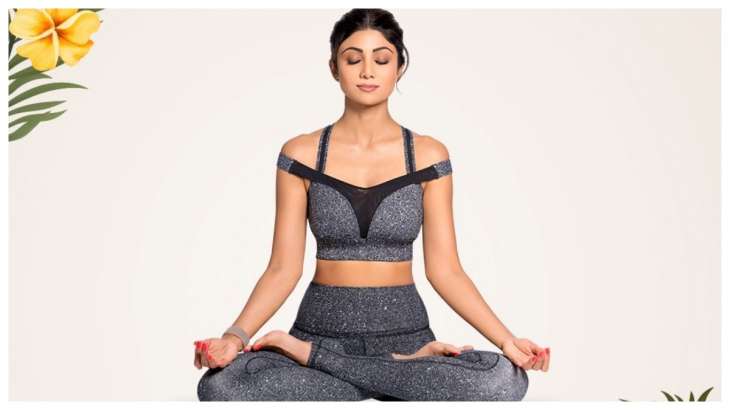 The Bollywood diva Shilpa Shetty launched Simple Soulful, a holistic wellness and Health App designed by experts in Yoga, Exercise, Immunity and Diet Programs.
She lives by the philosophy of "Swasth Raho, Mast Raho" which translates to "Stay Healthy, Stay Happy." She designed this app to promote a healthy lifestyle and offer customized yoga and fitness programs.
This startup funded by Shilpa Shetty Kundra aims to assist its clients in shedding pounds, increasing flexibility, strengthening their core muscles, and toning their arms and legs. Additionally, they provide programmes to assist clients with specific conditions, with a particular focus on diabetes, low and high blood pressure, immunity, sleep, and stress management.
The app has free and easy-to-do yoga asanas with proper guides, exercises, diet plans, recommendations, and delicious yet nutritious recipes to maintain a healthy balance in life. The working women and men are the target audience of the app. However, it also caters to youngsters.
Simple Soulful costs Rs. 499 per month, Rs. 999 every quarter, and Rs. 2499 per year. Customers of the app/website can also buy individual films for a minimum price of Rs 99.
Kisankonnect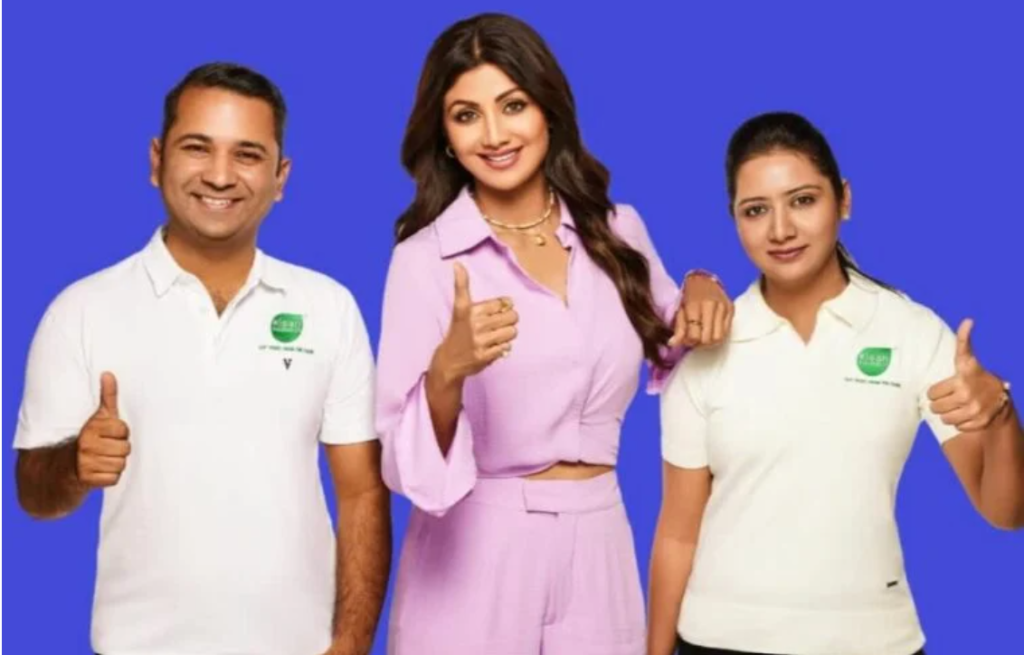 Shilpa Shetty invested in omni channel Farm To Fork's startup Kisankonnect in May 2023. Kisankonnect was founded in 2020, they have the most advanced supply delivered to consumers from villages in Maharastra and Pune.
Co-Owner of the IPL team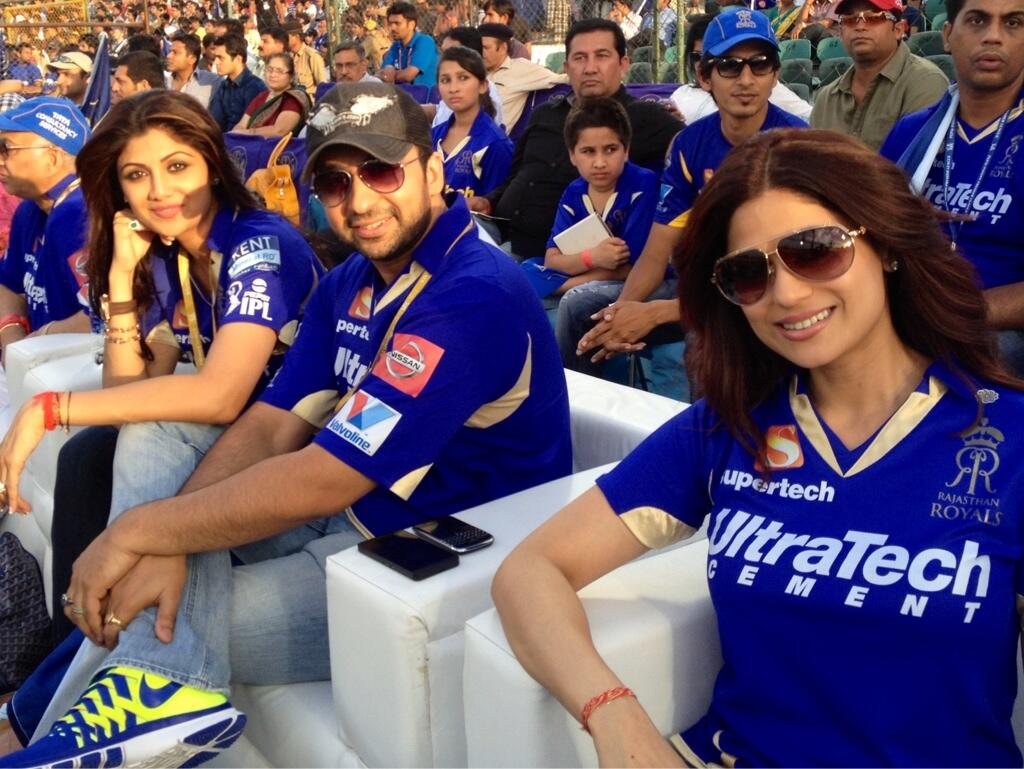 From 2009 to 2015, She was a part owner of Rajasthan Royals, the Indian Premium League (IPL) team. Besides this, she is known to be a devoted fitness enthusiast and celebrity endorser for brands and products and has been vocal about issues like feminism and animal rights.
Groupco Developers
The realty company of Shilpa Shetty with her friend Hem Tejuja was among the initial startups funded by Shilpa Shetty Kundra. Thecompany wasestablished to develop housing projects by collaborating with landowners and was touted to be the country's first real estate online platform
Also, a few years back Shilpa Shetty and her entrepreneur husband Raj Kundra acquired 51.51 per cent stake in Kolkata-based Hindusthan Safety Glass. In 2009, she launched her spa and wellness chain IOSIS and also invested in her joint venture with VLCC to offer yoga and physiotherapy services across the Asian region. She also produced movies like 'Dishkiyaoon' but they didn't perform well at the box-office. Till date, there have been various ups and downs in her businesses, but she always had a strong support of her successful entrepreneur husband.
She has been an active part of a number of fitness campaigns including the Fit India movement launched by the Government of India. She is a well-known Indian actress, dancer, and film producer who is also a successful businesswoman and author. She made her silver screen debut in 1993 with the blockbuster movie Baazigar and was nominated twice at the Filmfare Awards. She gained huge popularity due to her commendable performances in movies like Baazigar, Main Khiladi Tu Anari, Life in a Metro and more.
🔥1.5 K