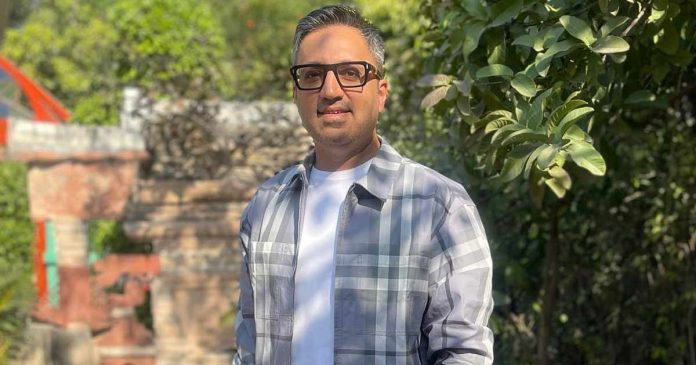 In the fast-paced and competitive world of business, certain individuals rise above the rest, leaving an indelible mark on their respective industries. Ashneer Grover, a dynamic entrepreneur, is one such trailblazer whose journey has been nothing short of remarkable.
From his humble beginnings to co-founding one of India's most successful fintech startups, Grover's story is an inspiration to aspiring entrepreneurs worldwide. In this blog, we will delve into the extraordinary business journey of Ashneer Grover, highlighting his achievements, challenges, and the valuable lessons he has learned along the way. Ashneer Grover has been primarily associated with BharatPe, the fintech startup he co-founded and led as CEO.
The Early Years
Ashneer Grover hails from a middle-class family in India, and his upbringing instilled in him the values of hard work, perseverance, and resilience. He completed his education at the prestigious Indian Institute of Technology (IIT) Delhi, where he obtained a Bachelor's degree in Chemical Engineering. Grover's analytical mindset and problem-solving skills formed the foundation for his future success.
Venturing into the Corporate World: After completing his studies, Grover embarked on a career in finance, working for renowned organizations like Coca-Cola, Hindustan Unilever, and Kotak Mahindra Bank. His corporate experience exposed him to the intricacies of the business world, honing his skills in financial management, strategic planning, and leadership.
The Birth of an Entrepreneur by Overcoming Hardships
In 2015, Grover decided to take a leap of faith and pursue his entrepreneurial dreams. Alongside Bipin Preet Singh, he co-founded BharatPe, a digital payment and financial services platform aimed at empowering small merchants in India. Their vision was to provide seamless and cost-effective payment solutions to the traditionally underserved segment of the market.
The path to success was not without its hurdles. BharatPe faced intense competition from established players in the fintech industry. However, Grover's relentless determination and innovative approach propelled the company forward. Under his leadership as CEO, BharatPe successfully raised significant funding, built a vast network of merchants, and expanded its offerings to include lending and insurance services.
Revolutionizing the Fintech Landscape
Grover's visionary leadership and strategic decisions have played a pivotal role in reshaping India's fintech landscape. Through BharatPe, he has provided millions of small merchants with access to digital payments, enabling them to thrive in an increasingly cashless economy. The company's user-friendly interface, zero transaction fees, and quick settlement options have garnered widespread acclaim, leading to BharatPe's rapid growth and market dominance.
Recognition and Accolades: Ashneer Grover's remarkable achievements have not gone unnoticed. He has been widely recognized for his entrepreneurial acumen and has received several accolades. In 2020, he was named in Fortune India's "40 Under 40" list and Economic Times' "40 Under 40" list, which celebrate the achievements of young business leaders driving change in the country.
Apart from the BharatPe, Ashneer has funded and invested in many startup companies. Here are a few of them.
– Freadom is just a learning stage for understudies. It is India's most memorable extensive learning stage for youngsters matured 3-10. The stage centers around fortifying English perusing, talking, and relational abilities. Nikhil Saraf is the organizer behind Freadom learning stage
– Big Bang Food Tech is a food brand aggregator. The mission of the brand is to proportional up food brands, utilizing a similar customary strategy, interaction, and fixings. It aims to scale up food brands, using the same traditional method, process, and ingredients.
– Zorro (Presently Hood) is a seriously new and novel interpersonal organization that began in 2021. It is an inventive pseudonymous social stage for individuals to be socially dynamic. On this stage, individuals can communicate their sentiments, and assessments, and talk and visit uninhibitedly.
– HireQuotient is a stage for expertise evaluation. This stage mechanizes your meeting and evaluates up-and-comers on genuine skills. It assists organizations with recruiting the best individuals in view of their abilities and ability. In a limited capacity to focus, exceptional organization has assisted many presumed associations with recruiting competitors really.
– Skippi Ice Pops is known to be the best-frozen popsicle in India. This ice popsicle brand was established by Ravi and Anuja Kabra in 2020. They perceived an escape clause or hole on the lookout and began to deal with their fantasy to serve popsicles in a tastier manner. This ice popsicle organization presented one of the old exemplary popsicles in a new and more delectable structure.
– Fello is a Bangalore-based and India's most memorable game-based reserve funds application. Shourya Lala and Manish Maryada in 2021 established this organization. This game-based saving and venture stage permits clients to save, play, and procure rewards.
– Junio is a savvy card-offering organization. Curiously, it offers such cards to kids to meet their monetary necessities. The organization as of late started in2020 and offers weighty limits for anything the kids buy utilizing the card. This can be utilized for both disconnected and online costs. Presently, utilizing this card youngsters can figure out how to save, acquire, and set aside cash for what's in store. They will get familiar with the genuine worth of cash and will begin to remember to appropriately contribute.
– India Gold is known to be the best computerized Gold, Gold Credit, and Storage Specialist organization in India. The gold storage administrations presented by this new business are very astonishing. The organization was as of late settled in 2020 for the Indian public. One of the essential positions of this organization is to consolidate reasonable resource risk the board with cutting edge calculations to drive efficiencies for its financial accomplices
Key Lessons for Entrepreneurs
Dream big and take calculated risks: Grover's decision to leave a stable corporate career and start his own venture demonstrates the importance of taking calculated risks to pursue one's dreams.
Focus on solving real-world problems: Grover's success lies in his ability to identify and address the pain points of small merchants, highlighting the significance of understanding customer needs and providing innovative solutions.
competition and innovate: Despite facing fierce competition, Grover's emphasis on innovation and continuous improvement allowed BharatPe to stand out in the market.
Persistence is key: Grover's journey serves as a reminder that success rarely comes overnight. Persistence, hard work, and resilience are essential qualities for any aspiring entrepreneur.
Ashneer Grover's journey from a corporate professional to a pioneering entrepreneur is an inspiring tale of determination and vision. Through BharatPe, he has revolutionized the Indian fintech industry and empowered small merchants with digital payment solutions. Grover's story serves as a testament to the transformative power of entrepreneurship and the impact that individuals can make on society. As he continues to chart new paths in the business world, Ashneer Grover undoubtedly serves as a role model for aspiring entrepreneurs around the globe.
🔥348