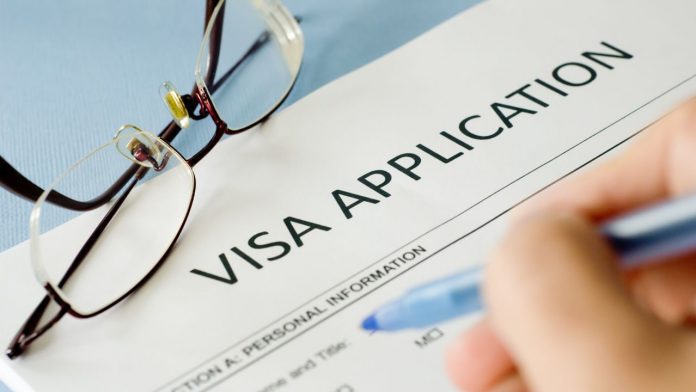 Back in March 2020, when India announced to close all of its border for a month effectively, citizens rushed to get back to their home. While concerning the quarantines as well as the concern of flights being canceled, there was a rush among citizens residing outside the Indian borders.
Later, on Wednesday 11th March, India suspended all the existing visas except the ones from organizations, projects, diplomats, UN, and official visas. This was primarily done to prevent the spread of the infamous coronavirus pandemic in the country.
Until the aforementioned date, India suspended all the visa-free travel facilities for the people with overseas citizenship cards in India. All of these decisions came into action on the 13th of march at 12:00 am Indian standard time.
However, people who were on a short trip abroad as well as the people who were studying in foreign countries were returning home before its too late. However, a report by Delta announces a great fall in New York-Mumbai times service.
How flight operations were impacted ?
There is around a 44% reduction of flight operations by Qatar airways. Moreover, Emirates states the crisis as a dynamic and kept its services operational across nine different destinations. However, airlines such as RwandAir and Air Tanzania have been completely suspended.
Talking about the foreign universities, most educational sectors in the US have completely eliminated regular schooling and asked OCI holder students to return to India. With respect to the situation, Indian passport holders are also struggling to return due to flight suspension expectations.
Impact on jobs in other countries
Coronavirus pandemic led to a huge economic fallout in various countries including the United States of America. The threats are as major as the loss of numerous jobs. Moreover, various major sectors are affected such as travel, hospitality, entertainment, and sports.
However, for the citizens of America, there's an option to file an application to get unemployment benefits in a few coming weeks. Furthermore, there are a lot of industries that are pleading the federal government in order to gain a bailout.
In the case of Indian people living in other counties, most of the people have already lost their jobs. Moreover, there is a lot of thriving going on for finding a job while transitioning. Numerous people are asking "how will I get a job after corona?"
But, once the pandemic comes to an end, most of the sectors will become functional again. Therefore, it will be easier to cope up with a normal work life after the end of the coronavirus pandemic. After that, people can continue their regular jobs as soon as the economy stabilizes.
How to overcome this problematic time ?
Even though various jobs have been impacted by the coronavirus pandemic, remote worm still remains functional and profitable. Since remote work requires no physical interaction, people are still hiring individuals and freelancers to get their work done.
In that case, work from home is seen as a solution to the problem of unemployment during the time of the pandemic. Moreover, a lot of companies are also encouraging their employees to work from home and keep the organization functional.
Therefore, home-based work can be used as a method to overcome this problematic time. Due to this, various companies are enabling work from home in order to keep their business rolling and encouraging employees to maintain the social distancing practices.
According to Global Workspace Analytics, a company is able to save around $11,00o in telecommuters each year with the help of remote work. This also led to a huge increase in the home-based work culture.
Moreover, as more and more companies are adopting work from home-based structure, the pandemic leads to a huge impact on the work conduction practices. Hence, it also indicates an ever-lasting effect on work.
🔥107