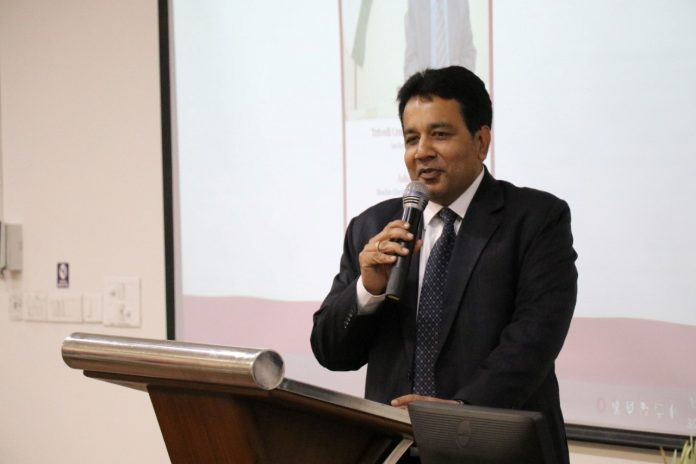 The Indian educational system has not been successful in preparing students for higher educational levels and the future workforce. This failure has far-reaching repercussions and has resulted in unequal educational, financial, and civic prospects mainly for students belonging to disadvantaged socioeconomic groups. The rates of unemployment, dropouts, and the rising income divide are all visible in the present society. Pranav Gupta Ashoka University Co-Founder shares, "The educational system has structural flaws. Children are not given the opportunity to develop a set of abilities, and they are not provided with skill-set training that can help them prepare for better careers. Educational standards are not focused on ensuring solid career paths and enriching the social potentials of the students."
Students need to be well-prepared across a broad spectrum of knowledge, talents, and skills not only to secure better employment but also to participate more actively in civic life and give them a stronger voice in society. To equip them for greater civic engagement, it will be necessary to draw on resources and information from more diverse areas of the community. The need for fundamental reforms that entail fluidity in higher education must be addressed by academic institutions. It is crucial to include flexibility in academic programs so that students may participate in various courses and enhance their knowledge of different fields.
The National Education Policy (NEP), 2020 offers a particularly solid structure for incorporating flexibility into the curricula. The development of our future workforce depends heavily on education. The initiative hopes to have at least 50% of students with some sort of vocational training by 2025. The government is encouraging an entrepreneurial mindset among the youth of the nation to help them transition from being job searchers to job makers. "In my opinion, multidisciplinary education is necessary to develop the next round of analytical thinkers. The most recent advancements, trends, and industry links must be properly understood by academic institutions and faculty members.
There is a need for intensive research to redefine knowledge if they want to create a sustainable workforce in the future. Research is a crucial component of a student's experience and at Ashoka and Plaksha, we have always worked to provide our students with the finest resources available to do their research. We at Plaksha University believe that technical education needs to integrate fundamental technological capabilities, liberal arts, and social sciences in their curricula if we are to create a workforce that is sustainable in the future," highlights Pranav Gupta Ashoka University Founder.
The majority of educational institutions in the nation adhere to a set curriculum, which might not be in accordance with the demands of the market at the time. The NEP-2020 has a distinct emphasis on equality, inclusion, and digital skills with the goal of making India a powerhouse in knowledge. Interdisciplinary education guarantees that the learner is developing both a broad and profound outlook. In the various aspects of preparedness that every student needs for higher level education and their future employment, research and practice play an important role. It also includes a breadth of subject matter knowledge, technical proficiency, skill sets like computer literacy, and abilities like teamwork and critical thinking. With a blurred distinction between humanities and STEM programs, and a focus on integrated, multidisciplinary education, the NEP-2020 offers a fair and inclusive approach. It acknowledges the necessity of using technology and digitization to close the education gap.
"NEP eliminates the strict division among the stream of arts, science, and commerce. This adds the crucial flexibility that students require to enhance their abilities and cognitive skills. At Ashoka University, we are always improving our curriculum to keep up with the rapidly evolving workplace environment. Additionally, we continually offer new courses to ensure that our potential students may choose from a variety of innovative career pathways," asserts Pranav Gupta Ashoka University Founder.
The National Educational Technology Forum (NETF) is a self-governing organization established by the government to manage capacity development, provide e-content and offer a forum for educational institutions and stakeholders to exchange best practices on utilizing technology. This will be essential in bridging the nation's technology gap and ensuring that digital learning has a greater reach in the future. The NEP-2020 thoughtfully incorporated components of digital education into its framework because it recognized the enormous potential of incorporating technology into education. It acknowledges the value of utilizing technology's benefits while also noting the risks and hazards it may present.
"Education will be more interactive and inclusive when combined with a hybrid learning style. The student may combine topics like physics and chemistry with others like sociology and performing arts. Technology holds a central position in the new policy, from the establishment of a regulatory agency for the development of digital infrastructure to the formation of an academic bank of credits. Higher education is going to be shaped in a way that it encourages the workforce to be effective and competent in a holistic manner, resulting in a thriving economy and overall development of the society," concludes Pranav Gupta Ashoka University and Plaksha University.
🔥45