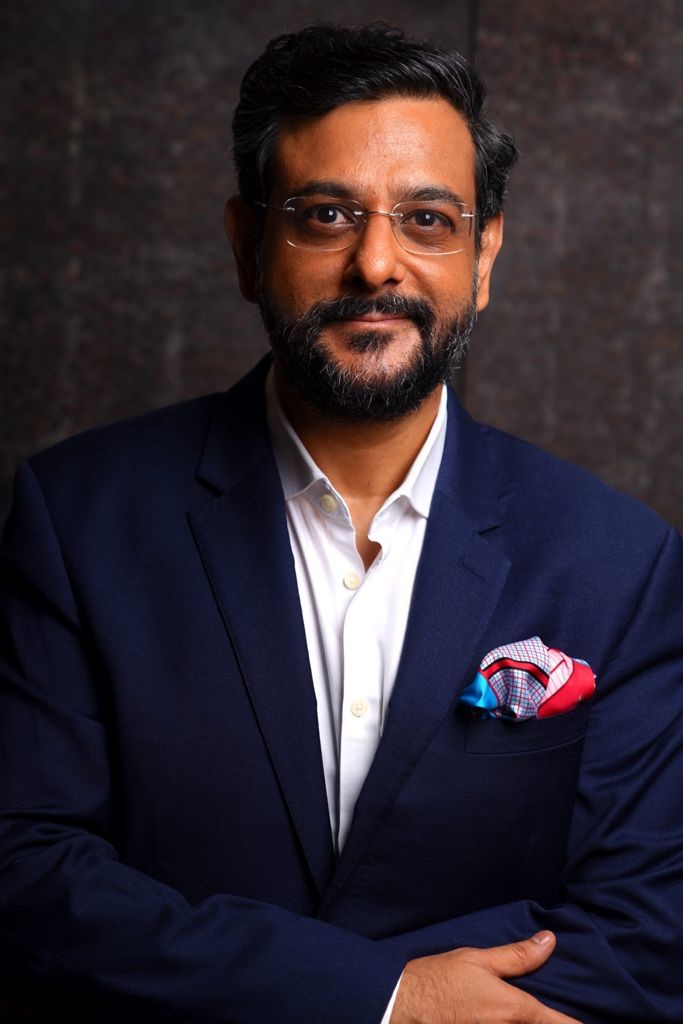 Maison India CEO, Gaurav Bhatia drops some exciting suggestions for fellow art collectors, irrespective of their stage in the journey to building their dream art collection, with tips to start, search, select, skeptic, sort, and savour.
A personalized art collection is one big and burning sentiment among all art connoisseurs, as an extension of their taste and intent through art and aesthetics. How art breaks the monotony of life and unbolts doors to appeasing sentiments can be understood by none better than art collectors and enthusiasts who dedicate themselves to the deepest understanding of this field. Simply put, aesthetics make an easy way to an emotional level with our ability to reflect on and appreciate the beauty around us, bringing us a great sense of contentment and calm. How individual pieces of art are interpreted and evaluated is in closest ties to experiences and sensations that each of us differently yet collectively feels. It is in these spirits that art and aesthetics is understood as an intense affair, a vibrant living inside the two-dimensional.
Gaurav Bhatia is one of the country's most passionate and renowned art collectors. The former Managing Director Sotheby's India, the esteemed auction house and ex Marketing Director LVMH Moet Hennessy, he is now the man behind Mumbai's famous Luxury Solutions and Advisory cell, Maison India. His expertise in the segment of luxury and his intimacy to art makes him a proficient seasoned expert for all things artistic and luxurious. He drops some exciting suggestions for fellow art collectors, irrespective of their stage in the journey to building their dream art collection, with tips to start, search, select, skeptic, sort and savour.
Making up your mind about your unique choice of aesthetics is what marks the start to building your dream collection. Mr. Gaurav Bhatia Sotheby's Ex MD reinstates, "One of the best parts about being an art collector is in how the world opens up to you with people from similar passions and you become part of a very enriching community of tastemakers. The greatest collections to fill your aspirations have to be the ones which mirror its collector's spirit and soul. More than complimenting your house and wall, the work of art must touch your heart." He emphasizes on the need for collectors to delve into the segment by "watching and learning from reputed art galleries, museums, auction houses and collectors." Discovering your taste before moving to make purchases can be the greatest comfort to leave you with a collection that still stirs to your bones years and years later.
Gaurav Bhatia put research and knowledge as the guiding notes to shepherd one to the most treasured painting selections. Visiting as many art galleries, museums and fairs as possible, gives young enthusiasts the exposure they need to develop their sense of understanding. The recent circumstances of the pandemic have led the doors of the biggest luxury houses like Sotheby's, Christies and galleries to open up to digital channels and host Live Viewing Rooms for online bidding on art. This could be the best time for young collectors to witness a show, be a part of the best art sales around the world without having to spend dollars on travel and movement. Sotheby's streamed real-time version of its cancelled spring sales got overwhelming attention with its grand success- it is suggested that enthusiasts follow through the recent developments and choose to be a part of these events where the more renowned art collectors and the rainmakers of art auctions choose to participate in. As the Maison CEO Gaurav Bhatia spills "Pick your taste and budget before all things else, not every collector is on the same page. You ought to leverage the best benefits of your freedom to create what tributes your primary position"
Market Analysis has a big role that follows after your ideas of likings and agreement on the budget. Along with art, design, and collector behavior, studies on painting values and market prices can save you on so many budgets that newbies often waste in making less-worthy purchases or less informed ones. Some artworks are definitely costlier than other ones- irrespective of them being from the same historic context, same subject matter, or even the same artist. Gaurav Bhatia, Sotheby's Ex Managing Director explains how "there are manifold layers in understanding the essence of a painting apart from its wall power in drawing bidders into the back-story and popularity of its artist, its authenticity, condition, and past connections. " After you back your purchase with enough information that serves it, it is also advised that you take extra care of the factor of "authenticity." Houses like Sotheby's and Christie's enjoy their extreme popularity because of determinants like their warranty with art pieces to be in full faith – inspected by their specialists undertaking the promise of assurance. Young collectors should be wary of risks in buying from sources that do not guarantee this originality with their sales.
The Maison CEO, Gaurav Bhatia suggests Prints, Photography, and even folk and tribal art to be the best and most accessible art mediums for new collectors to begin, who can engage into artistic histories and overall affairs of artistry and imagination in a relatively tighter budget. He also focuses on how buying contemporary works of art from the artists is a great initiative for collectors to be able to do good to the creators behind their favorite masterpieces. On a final note, he says "Buy a few things but buy the best. And buy from a reputed trusted place." After making a purchase, collectors ought to put efforts into preserving their pieces in the best esteem with proper care upon factors like sunlight or moisture that can potentially damage masterpieces. "Buying art is a lifetime commitment. The piece grows with you and you pass it on down generations," says Bhatia. "With time, many resell their collection or donate it to museums and institutions. The beauty of life in art is sharing it with the generations ahead."
🔥241