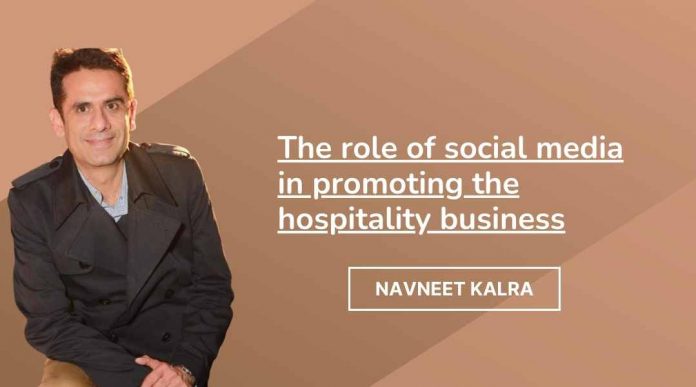 We talked to Navneet Kalra to discuss the ways in which social media has proved to be an indispensable asset for restaurant marketing.
With the advent of new technologies in today's world, everything from manufacturing to selling is going digital. The various aspects of the restaurant business are no different. But what's most intriguing about the digitalization of restaurant businesses is the role of social media in promotions.
Kalra, who is a prominent name in India's restaurant business circles, believes that platforms like Facebook, Instagram, Snapchat, among others, have greatly helped reshape restaurant marketing as we knew it.
"The easy availability of internet and smartphones has put everyone on social media. The number of users keeps growing. Once anything is out there on any social media platform, it reaches to a large number of people within a matter of seconds. That's what makes social media a great marketing tool, especially for restaurant businesses," says Navneet Kalra.
He continues, "Harnessing the power of platforms like Facebook and Instagram can prove to be quite beneficial for someone who's running a restaurant business. You can reach out to prospective customers in an effective manner, all the while enhancing the connection that you share with the existing customers."
So, how can a restaurant use social media to its benefit? According to Navneet Kalra, the very first step would be to make your presence felt on the social network by creating social media pages for your restaurant and regularly updating them with the latest news and information on upcoming things of interest about your restaurant.
"You can start off by uploading pictures of your restaurant or the specialties you offer so that prospective customers can see for themselves what your place is all about. Clarity on the ambiance and the cuisine can attract more customers than word of mouth could fetch you. Additionally, you can also notify your audience about the upcoming events or change of timings through these pages," says Navneet Kalra.
He adds, "Social media is a great tool for promoting your restaurants. However, one must use it wisely. Keeping your audience posted with the latest discounts, offers, or specials of the day is one way to go about it, but acknowledging negative reviews, if any, is equally important. Always remember that a business is successful only if it takes the customers' grievances into account and works on them."
🔥149