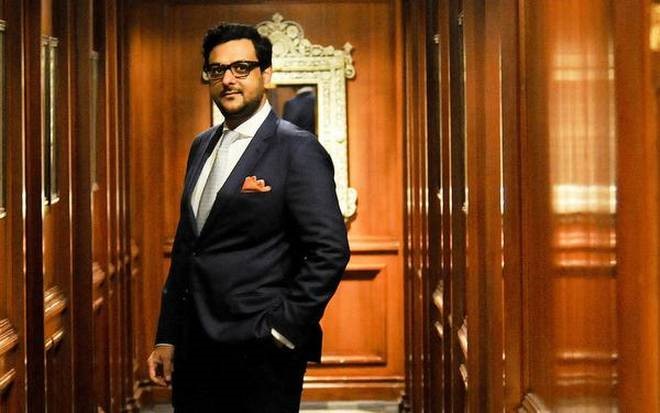 An eminent luxury market analyst has said that freedom, liberty, and security are the biggest luxuries that a human can enjoy. He also pays homage to Indian indigenous luxuries.
While paying homage to the founding fathers of Modern India on this Republic Day, the founding managing director of Maison India, Gaurav Bhatia said that freedom and liberty are the biggest luxuries for us. Peace and tranquility that we enjoy that is because some people have paid a hefty price of laying their lives for the greater good.
"I have the deepest regarding to the founding father of our nation who shaped free India and gave birth to our nation, Who gave us freedom, something we can never take fir granted." he says.

He also indicated a need for a greater recognition for "Made in India". "I have always had great pride in our culture, especially for our local art and crafts. There is nothing in the world to me like Indian indigenous luxury. For its sheer splendour and deep artisanal traditions and beauty."
As a luxury guru having worked for the French conglomerate LVMH Moët Hennessy and Sotheby's India, Gaurav elaborates on his passion for India and Indian luxury. "When I was living in New York for almost a decade, I felt a sense of hollow missing the warmth and splendor that India had to offer. While New York had the best of global brands on my doorstep, I realized that India had a cornucopia of Indian treasures that the world had hardly seen. Serving more as production base, Indian skill set was merely a back end. I knew I had to work with it one day.
What differentiates Indian luxury from say French brands or Italian counterparts. "India is one of the oldest civilizations of the world and our textile heritage is incomparable. And the fact that we do it by hand.
Handcrafted is a term many of us take for granted, but the world today has given India the nod as possibly one of the finest centers for handcraftsmanship. Today if you compare each state and its marvels you will notice how diverse and complex their contribution is from the Banarasi to the Patola to the Jamavar and Kanjeevaram. India is marvel in itself," says Gaurav Bhatia.
Remembering the craftsmen
"It is heroes like Martand Singh (Mapu), Pupul Jaykar and others who spearheaded a small cultural revolution to preserve, nurture and grow our crafts. We are indebted to them."
But above all Gaurav acknowledges the contribution mainly of the craftsmen in the villages as the flagbearers of Indian luxury, "On this Republic day, I pay tribute to our craftsmen and our Handloom industry who have made India the hub of luxury that it is. For they never cease to enthrall. To keep our traditions but also to create a contemporary idiom. I pay my sincere homage to them." he adds.
With over two decades of experience in the world of luxury, Gaurav Bhatia has worked for some of the leading global companies that include LVMH Moët Hennessy and Sotheby's amongst others.
🔥136