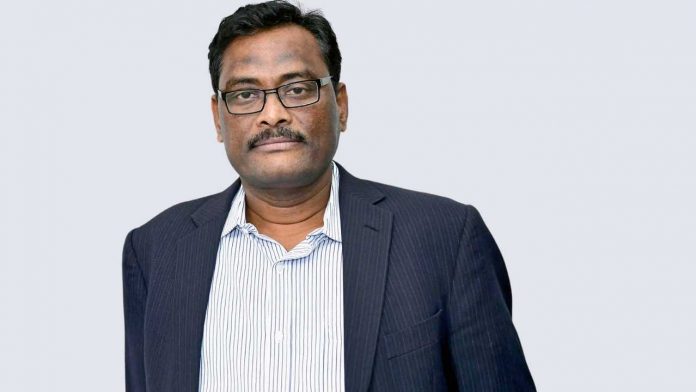 K Rathnam talks about the transformation of animal breeding in India and how his company ensures native livestock development in India.
India's livestock diversity is what it has made it today. The nation coequally owns its success to both the white revolution and the livestock diversity it homes. India's diverseness with 169 indigenous breeds in the country which comprises 43 cattle and 15 buffalo breeds, is truly phenomenal. K Rathnam, the CEO of Milky Mist, takes notice of the contributions made by various organisations to the country and says, "The vast diversified domestic livestock have supported the agrarian economy of the country by supplying milk and its by-products as well as generating rural employment."
Milky Mist, established in 1995 with a vision of eliminating middlemen from the dairy segment, has been giving benefactions towards breed conservation and prioritization. The company has initiated several programmes to conserve and enhance the productivity of indigenous breeds. The objective of their mission is to develop and conserve them and upgrade the vast nondescript cattle population using elite indigenous types.
Addressing the issue of several indigenous breeds suffering decline, Dr K Rathnam states that it is mainly due to them becoming uneconomical. He explains that Draught breed utility decreased because of mechanization in agriculture, despite the benefits of local breeds being well over the exotic ones. They are better disease resistant, more suitable for low input management systems, survive better in local environments, and are suitable for long working hours. In addition, they can provide valuable research inputs for developing superior breeds. It is, therefore, important that indigenous breeds of cattle are conserved, developed, and proliferated.
In order to follow that, the company's persuasion comprises several elements including the use of established techniques for reproduction and local breed conservation. Along with a breed improvement programme for indigenous cattle, so as to improve the genetic makeup and increase the stock, Milky Mist makes its fair share of contribution envisioning advancements in the process.
Dr K Ratnam's efforts have meant that the company is now at its epitome because of its hard work and open-minded approach to incorporate established technology in its process. Making use of assisted reproductive techniques like in-vitro fertilization (IVF) and multiple ovulation embryo transfers (MOET) that helps ensure the prevention of diseases in female bovines, Milky Mist ensures smooth implementation of technological advancements. Also, regular monitoring of at-risk breeds is done for the critical preservation of such species.
Due diligence has also been offered to many government-introduced schemes, which have shown positive results in the initiative of providing essential care to native livestock. Tracing one such outstanding program Dr. K Rathnam Milky Mist CEO states, "The launch of latest project 'RashtriyaGokul Mission' has created an opportunity for Milky Mist to prove its eminence. The scheme has been implemented to ensure availability of best livestock germplasm." He adds, "To encourage farmers and herders, this plan has seen the establishment of four Gokul Gram and 17 integrated cattle development centers, which is assisting in the reproduction of high genetic merit bulls, enhancing the quality of milk production, and in development of native breeds under genetic improvement programs, helping achieve the goal to remodel.
Moreover, the steps taken by NBAGR and the Indian Council of Agricultural Research (ICAR) in developing programs, aimed at genetic improvement of livestock, are also extremely helpful. They promote extensive research on the use of genomic science for breeding, genotype and phenotype exchange, and the application of advanced genetic technologies to boost the productivity of indigenous breeds.
The future of native cattle looks hopeful due to extensive efforts being made from multiple areas. A sincere enactment of innovative and scientific approaches is bound to return positive results over the next few years. Milky Mist's efforts are remarkable in every aspect, and the vitality of native cattle highlighted by the company is prompting huge success in the industry. Interestingly enough, at the time when exotic breeds are given more weightage, Dr. K Rathnam has been able to derive strategies for the growth of Indian breeds, both in his previous as well as current assignments.
Who is K Rathnam?
| | |
| --- | --- |
| Name | Dr. K Rathnam |
| Date of Birth | 02-May-63 |
| Occupation | CEO of Milky Mist |
| Birth Place | Chennai |
| Education | Master's Degree, FOOD and Nutrition, Sardar Patel University |
| Company Name | Milky Mist |
| Industry | FMCG |
| Company Founded | 1982 |
| Headquarters | Tamil Nadu, India |
| LinkedIn | https://www.linkedin.com/in/drkrathnam |
| Website | https://www.milkymist.com/ |
Dr. K. Rathnam is a well-known expert in the Food and Dairy industries in India and several Asian and European countries. He has collaborated on various health and nutrition programs with FAO, UNICEF, and Indian government agencies. In addition to his tireless efforts to ensure high-quality food and dairy production practices, nutritional security, and food safety, he is deeply committed to promoting producer economic self-sufficiency.
Throughout his professional career, he has pursued various domains such as teaching, research and development, technology development, and management. K Rathnam was actively involved in the implementation of multi-million dollar medium to large-scale food and dairy projects, serving as a strategist, planner, project manager, and coordinator among other roles.
With over three decades of experience, Dr. K Rathnam has worked across the globe in Asian and European countries, pursuing various domains such as teaching, research and development, technology development, and management. He has also collaborated with international organizations such as the FAO, UNICEF, and Indian government agencies on multiple health and nutrition programs, making significant contributions to the field.
Dr. Rathnam's dedication to promoting high-quality food and dairy production practices, nutritional security, and food safety is well-known. He has championed initiatives that empower producers and promote economic self-reliance, creating a more sustainable and resilient food and dairy industry in India.
🔥2.6 K