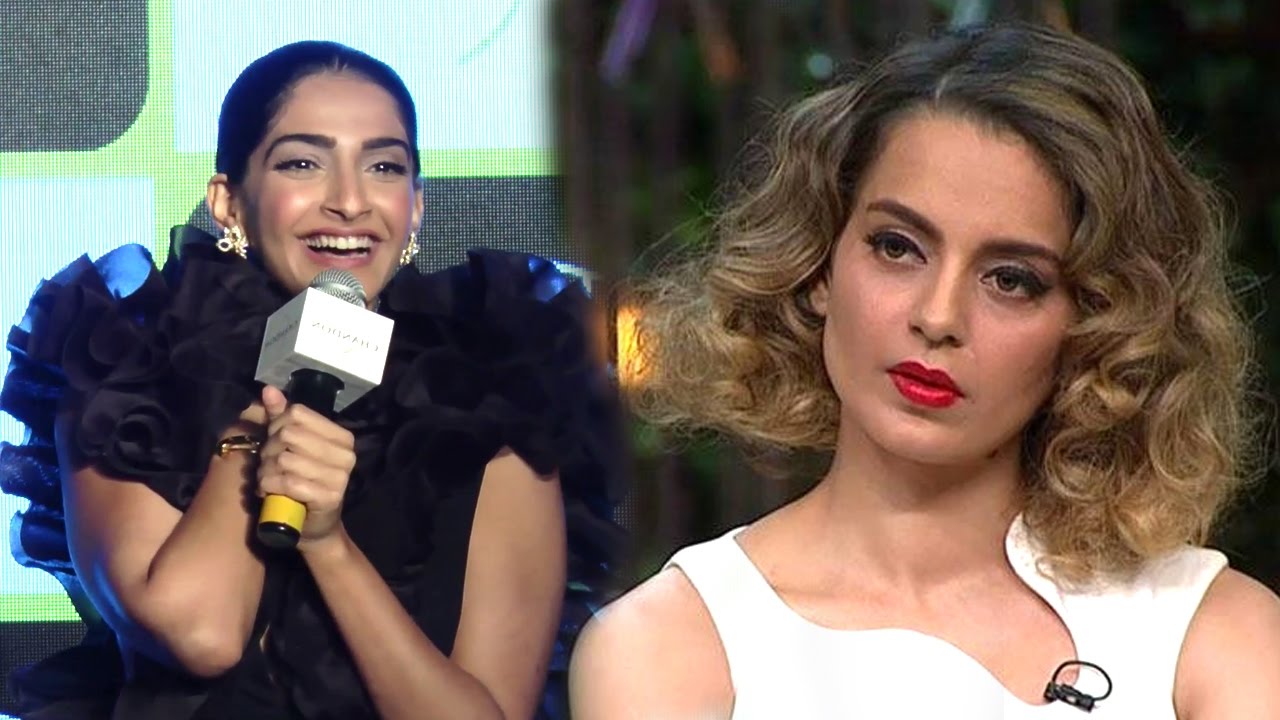 Sonam and Kangana On MeToo Campaign
#MeToo campaign fight has started in India with the Tanushree Dutta's harassment allegation on Nana Patekar. Now day's media on each and every event trying to know the views of the celebrities and actors on this controversy. Some are trying to avoid this question and some are replying it to gain TRP.In the mean while a former employee from Phantom Films is blaming Vikas Bhal for harassing Kangana Ranaut.In this case a new controversy took place between Kangana and Sonam Kapoor.
In a event of Vogue We the Women in Bangalore. Sonam , who is known for her controversial comments praised Tanushree for showing courage against powerful person of the industry. But when reports asked her about Kangan's MeToo story she behaved very differently.Sonam Said "I think Kangana wrote something. Kangana is obviously Kangana Ranaut. She says a lot of stuff and sometimes is hard to take her seriously. I love the fact that she has spunk and she says what she believes. I really respect for that. I don't know him, I don't know the situation. If what is written what is written is true, then it's disgusting and awful. If it's true, then they should be punished for it.
In the same event, Sonam had called out Vikas and spoken in support of the victims.
"This whole thing at happened at Phantom. I find it disgusting. If you read that article, it is disgusting. And I know these people, I know all of them. I don't know how I will deal with these people. All I know is I believe this woman. I find this behaviour despicable and cowardly. When my father read these articles (Tanushree and Phantom stories), he said whatever is happening to these men, they deserve it. I come from a background like that. I said I know dad; then why is nobody saying anything or doing anything. 'He said: beta, the world is such but we need to change it.' So, I mean, even if it is one person saying something, it makes a difference," she had said
🔥297