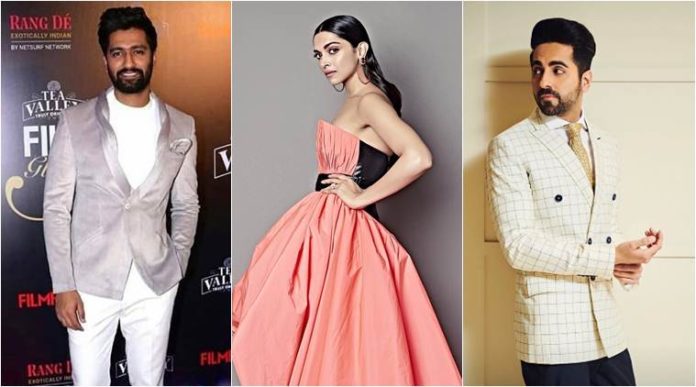 Filmfare and Style award 2019 held on 12th February. Bollywood celebrities gathered for the red carpet event.Big celebrities Shahrukh Khan, Deepika Padukone, Sonam Kapoor was part of the event.
Deepika Padukone was the star of the event. Deepika won the most Glamorous Female award. She was slain in her pink long gown with contrast with black color.
Sonakshi Sinha shared photos of the red carpet with Deepika and Shahrukh.
 Winners at Filmfare Glamour and Style Awards 2019:
Emerging Face of Fashion (Male): Ishaan Khatter
Hotstepper of the Year: Vicky Kaushal
The Specialist: Micky Contactor
Clutter Breaker of the Year: Ayushmann Khurrana
Trailblazer of Fashion: Karishma Kapoor
Most Stylish Musician: Diljeet Dosanjh
Timeless Beauty: Kajol
Risk Taker of the Year: Sonakshi Sinha
Most Stylish Star (female): Sonam Kapoor
Most Stylish Star (male): Shahid Kapoor
Most Glamorous Star (female): Deepika Padukone
Most Glamorous Star (male): Shah Rukh Khan
The event was fully successful with the presence of Bollywood celebrities.
🔥478