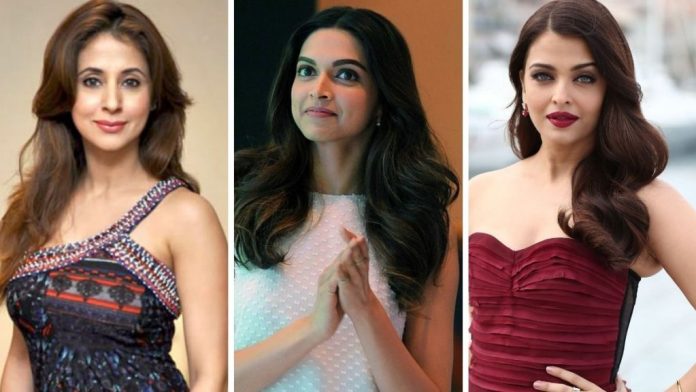 In the glitzy world of Bollywood, where opportunities for success and stardom are aplenty, it takes immense courage and conviction for an actress to turn down a lucrative offer. Recently, the industry was abuzz with news of a prominent Bollywood actress who boldly declined a coveted role opposite none other than the superstar Salman Khan. This decision sent shockwaves through the industry, raising eyebrows and sparking debates.
Salman Khan, the charismatic superstar of Bollywood, has been an integral part of the Hindi film industry for decades. Known for his larger-than-life persona and blockbuster films, it is no surprise that actors vie for an opportunity to share the screen with him. However, there have been instances where talented and independent-minded actresses have turned down Salman Khan's offers, prioritizing their artistic vision and personal choices. In this blog, we will explore ten Bollywood actresses who boldly declined the chance to work with Salman Khan, defying conventional expectations and carving their own paths.
Aishwarya Rai Bachchan: A former Miss World and popular Bollywood actress, was in a relationship with Salman Khan, another prominent actor. Their relationship was highly publicized, but it eventually turned tumultuous, leading to a breakup. Reports of alleged abuse and disagreements between the two were circulated in the media. The controversy surrounding their relationship was a subject of discussion in Bollywood for quite some time.
Deepika Padukone: Being one of Bollywood's leading ladies, turned down the chance to work with Salman Khan on multiple occasions. Reportedly, she declined offers due to conflicting schedules, creative differences, and her desire to explore diverse roles.
Shilpa Shetty Kundra: She had a fallout with Salman Khan during the shooting of the film "Shaadi Karke Phas Gaya Yaar" in 2006. It was reported that Salman Khan created disruptions on the set, leading to tensions between the two. However, the exact details of the controversy and subsequent events are not widely documented. Now Shilpa Shetty lifestyle choices have garnered admiration and praise now.
Kangana Ranaut: Renowned for her bold choices and unconventional roles, turned down a film opposite Salman Khan. Known for her fierce individuality, she prioritizes content-driven cinema and creative fulfillment over star-driven projects.
Urmila Matondkar: Salman and Urmila were seen in the film 'Janam Samjha Karo' which failed to perform well at the box office. The film's failure is considered as the major reason behind the tussle and they never signed any film together afterwards.
Vidya Balan: Known for her powerhouse performances, opted not to work with Salman Khan on several occasions. She has consistently chosen projects that offer substantial roles for women and promote meaningful storytelling.
Sonali Bendre: The onscreen chemistry of Salman Khan and Sonali was admired by the fans. If the reports are to be believed, the actors never worked together after the controversial Blackbuck hunt case in which the Khan was accused.
Ileana D'Cruz: Ileana D'Cruz, known for her work in both Bollywood and regional cinema, declined an opportunity to work with Salman Khan. She prioritized her commitments in other industries and opted for projects that allowed her to explore different characters.
Nargis Fakhri: A former model turned actress, turned down a film offer alongside Salman Khan. While the exact reasons were not disclosed, it is believed that she desired to focus on projects that would help her grow as an artist.
Parineeti Chopra: Adored for her vibrant on-screen presence, rejected an offer to work with Salman Khan. She stated that she was looking for roles that offered her more substantial character arcs and meaningful narratives.
Also Read: List of Most Controversial Bollywood Actors: From Salman's Affairs to Kangana's Bold Statements
The Industry Reaction:
Surprise and Speculation through the industry, prompting a frenzy of speculation and discussions. While some hailed bravery and commitment to their craft, others questioned the wisdom of turning down such a golden opportunity. The incidents shed light on the challenges faced by artists in maintaining their artistic integrity amidst the demands of commercial cinema.
The Bollywood actresses mentioned above have shown immense courage and independence in turning down opportunities to work with Salman Khan. Their choices reflect their commitment to their artistic visions, their desire to explore diverse roles, and their determination to break free from the shackles of conventional expectations. By boldly forging their own paths, these actresses have challenged the industry's norms and paved the way for a more diverse and inclusive cinema. Their decisions inspire aspiring actors and actresses to prioritize creative fulfillment and personal growth, proving that success lies in staying true to oneself rather than conform.
🔥105