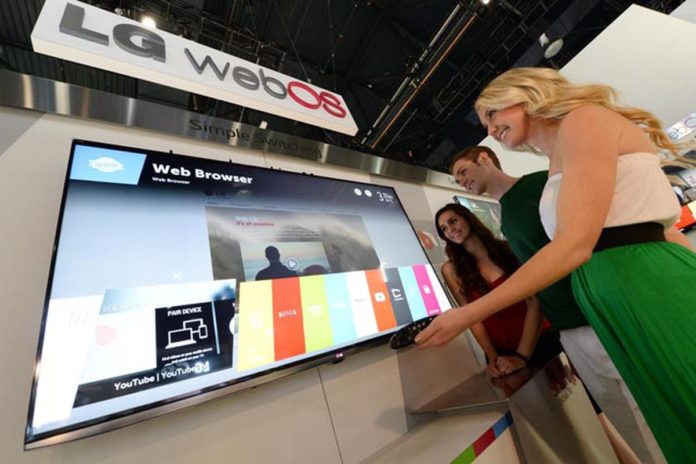 Seems like CES20, the mega technology convention in LA, next year in January is indeed going to be mega event. With major players of technology like Samsung, MSI and many more announcing the launches of extremely exciting products, from world's first laptop with miniLED display to innovative AI products, it indeed is going to be a big deal. LG, now too has announced the launch of its car infotainment product webOS Auto, at CES20.
The South Korean home appliance and electronics giant that ventured in IT sector, is now set for expanding it's horizons to car infotainment sector by launching its platform, webOS Auto. The platform, which is built on Qualcomm's Automotive Development Platform, will be competing with Android Auto and Apple's CarPlay. This will be a big leap for LG Electronics, an organisation that has long dominated the home appliance market, being the second largest LCD TV manufacturer, since 2008.
The company has announced that it's new platform will be showcased at the booth of the company and it's partners, that include other colossal performers of technology like Microsoft, Qualcomm QT and more. The platform, as told above, is based on Qualcomm's Automotive Development Platform (ADP) and will support 5G connectivity and various content of other companies, to begin with, such as iHeartRadio, Mapbox, and Cerence.
LG has partnered with Adient, a leading car seat manufacturer, to showcase the various services such as Internet radio and video streaming, to showcase how a connected car would work under the platform's environment, at it's booth that will be witnessed by CES20 attendees.
LG TO Launch Premiere Sound Bars at CES 2020
Many other companies that have partnered with LG will showcase different utilities of webOS Auto with their software platforms. Microsoft will feature an AVN (audio, video and navigation) scenario that will combine webOS and Microsoft's own, Microsoft Connected Vehicle Platform (MCVP). QT, the Finnish software company is said to present a human-machine interface that will use it's software tool, 'QT'. Another software company, and a partner of LG at CES20, Luxoft, will feature a concept car developed on webOS Auto.
🔥243