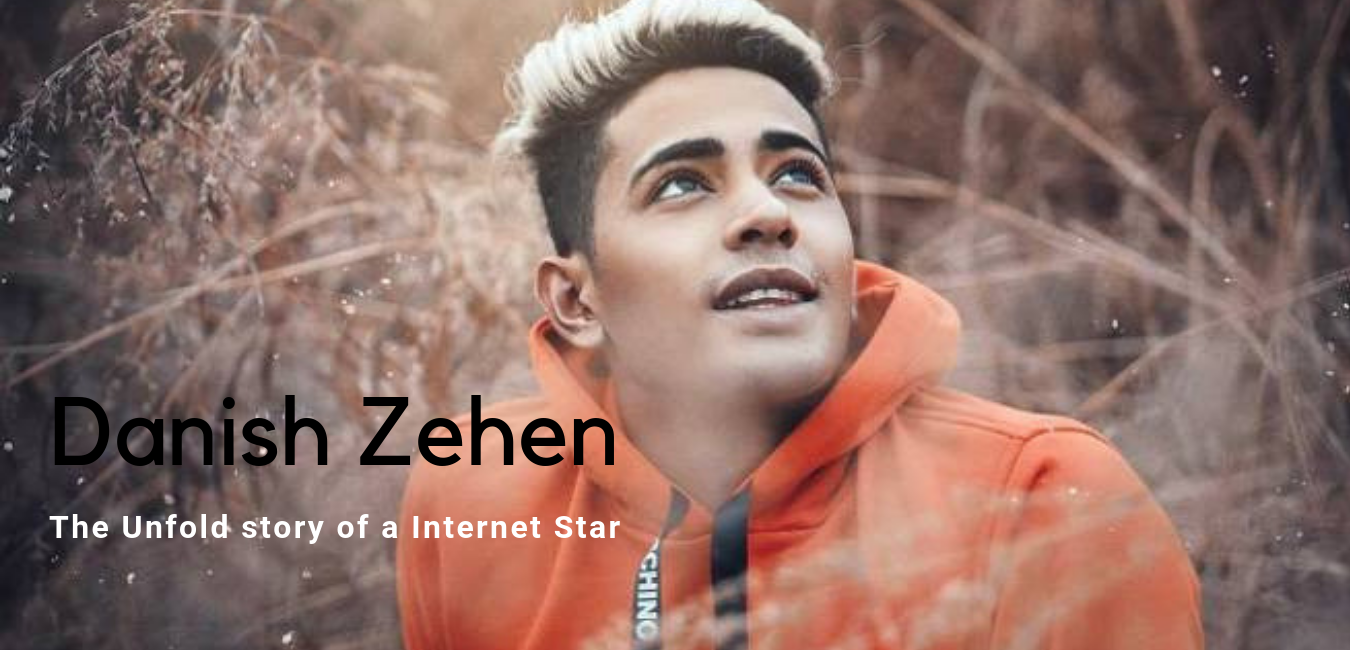 Danish Zehen the untold story of Youtube superstar
Danish Zehen, the name belongs to a superstar from the middle-class family. Danish is an Instagram influencer and blogging superstar. Recently in a car accident 21-year-old star dead. The news was shocking for his fans. After his death followers of social accounts increasing day by day. Danish was a participant of Ace of Space(MTV reality show by Vikas). From this show, he becomes more popular because of his bodybuilding and cute guy image. He was also famous for his unique hairstyle and hair color.
Danish Zehen was a down to earth person. He was popular through his videoes because of his way of presentation. One of his own youtube video he shared his life journey. He confessed in a video that due to the sudden success he was diverted to some unnecessary things. But his family was the one who supported him. He started his youtube channel 3 to 4 years ago. After the success of a blog, he switched to other social media platforms.
Cause of Death
On 21st December 2018 Danish was coming from some wedding in the night. Around 3 o'clock he lost control of his car and died in car accident on Kashi Mumbai highway. He was declared dead at Fortis hospital. According to his friends, who was with him on that night" after the accident we both were out from the car. Danish was injured and suddenly car fall over danish".The sudden demise of the star was shocking for all. In an episode of "Ace of Space," Vikas Khanna told the contestants about his death. They all were so attached to the nature of Danish that they were crying. Pratik who was close friends of him bust into the tear and was crying by memorizing him.
Let's have a look on Biography of Danish Zehen
| | |
| --- | --- |
| Date of Birth | 16 March 1996 |
| Nationality | Indian |
| Birth Place | Mumbai |
| Profession | Youtube,Social Media Influencer |
| TV Career | Ace Of Space |
Some unknown Facts about Danish Zehen
He was the biggest fan of Salman Khan.
Danish was the brand ambassador of Gillette.
Fashion inspiration for Men.
Benelli TNT 600i bike and Volkswagen car were owned by Danish.
His hairstyle and colored hair were popular among youth.
The net worth of Danish Zehan was 15-16 lakhs.
Coolest Bad Boi was his nickname on social media.
People will always remember him as an angel. Recently his Instagram account deleted after his death. His friends and family are requesting Instagram for re-activate the account. Vikas Khanna and his fellow friends of Ace Of Space requested Instagram to activate his account. We also request them to activate the account as a memory for his fans and family.
🔥3.6 K