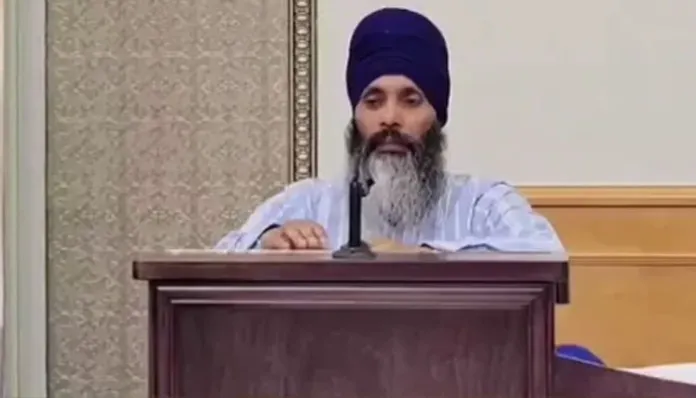 Hardeep Singh Nijjar — a Sikh independence advocate who was killed on June 18, 2023 in Western Canada — is at the centre of a widening breach between the Indian and Canadian Governments.
Hardeep Singh Nijjar was born in the district of Jalandhar in the North Indian state of Punjab. As a young man in 1997, he moved to Canada, where he married, had two sons and worked as a plumber.
Settled in the province of British Columbia, he also made a name for himself as a vocal advocate for the creation of Khalistan – a separate homeland for Sikhs, who are a religious minority that makes up 2% of India's population.
He had been labelled a terrorist by India, accused of, among other activities, being the "mastermind" behind the Khalistan Tiger Force, a banned militant group in the country.
He was 45 years old when he was shot dead by two masked gunmen outside a Sikh temple in a Vancouver suburb on June 18.
During Canadian Prime Minister Justin Trudeau's visit to Amritsar in 2018, India had handed him over a list of nine Khalistani operatives that also had extremist Hardeep Singh Nijjar on it. The tensions between India and Canada heightened after Trudeau alleged India's possible involvement in the killing of Nijjar.
Will Canada suspend visa services in India?
India on 21st September 2023 suspended issue of visas to citizens of Canada "till further notice". A notice by BLS International – a private agency hired for initial scrutiny of visa applications of Canadian nationals – said "Due to operational reasons… Indian visa services have been suspended till further notice". 
This comes as India and Canada are locked in an international row over Ottawa's claim it has "credible allegations" linking agents of New Delhi to the murder of Hardeep Singh Nijjar, a pro-Khalistan Sikh terrorist. The Indian government has firmly rejected the allegation as "absurd" and "motivated".
It is not yet clear if the suspension of visas is linked to that row.
India is not involved in Nijjar' Dealth
India "completely rejected" the allegations regarding its involvement in Nijjar's death and underlined its concerns over their (Canada's) political figures openly expressing sympathy for "such elements".
"Such unsubstantiated allegations seek to shift focus from Khalistani terrorists and extremists, who have been provided shelter in Canada and continue to threaten India's sovereignty and territorial integrity. The Canadian government's inaction has been a long-standing and continuing concern." As the row escalated, the two countries each expelled a senior official.
Ottawa ordered a senior official of the Research and Analysis Wing to leave the country and India ejected a diplomat for "interference… in internal matters and involvement in anti-India activities".
🔥153