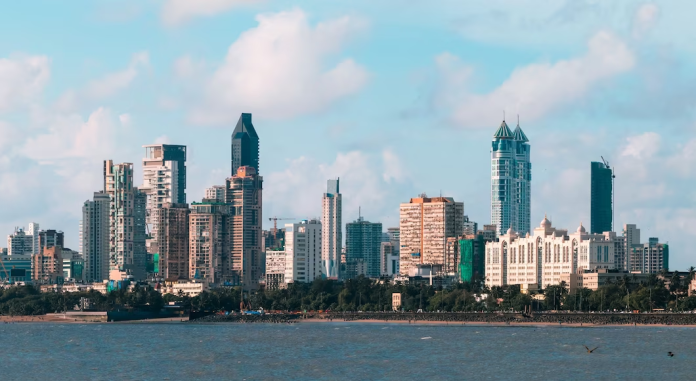 India is a land of diversity, offering a multitude of opportunities for businesses to thrive. From the bustling IT hubs of Bangalore to the cultural heritage of Delhi, each city in India has its unique charm and advantages for entrepreneurs. Here, we will explore the best business city in India
During the July-September period, the share of office space leasing by Banking, Financial Services, and Insurance (BFSI) companies has surged to 29 percent across nine major cities, up from 16 percent in the previous quarter, as reported by CBRE. In a broader context, CBRE has also noted that the overall gross office leasing activity in these nine cities, which include Delhi-NCR, Mumbai, Chennai, Kolkata, Bengaluru, Hyderabad, Pune, Kochi, and Ahmedabad, increased by 33 percent year-on-year (Y-o-Y) to reach 15.8 million square feet during the same July-September period.
However, when it comes to the best business city in India, one name stands out – Mumbai. Often referred to as the "Maximum City" or the "Financial Capital," Mumbai is more than just a city; it's a melting pot of commerce, culture, and endless possibilities. In this blog, we will explore why Mumbai is the best business city in India and delve into some fascinating facts about this economic powerhouse.
Mumbai: The Best Business City in India
Mumbai is the economic epicenter of India. It is home to the Bombay Stock Exchange (BSE), the National Stock Exchange (NSE), and several major banks and financial institutions. This city is the financial heartbeat of the country, and it's where the majority of economic decisions are made. The presence of these financial institutions and the stock exchanges makes Mumbai an ideal place for investment, trading, and other financial activities.
Mumbai is the ultimate business hub for various industries. It is not only the financial capital but also the headquarters for several major conglomerates and multinational corporations. The city hosts major industries such as information technology, entertainment, manufacturing, and pharmaceuticals. The Bandra-Kurla Complex (BKC) is a prominent business district where numerous multinational companies have their offices. This concentration of businesses and resources makes it the ideal place for networking and partnerships.
Mumbai is well-connected by air, sea, and road. The Chhatrapati Shivaji International Airport, one of the busiest in India, offers excellent connectivity to international destinations, facilitating the flow of goods and people. The city's major port, Mumbai Port, and the nearby Jawaharlal Nehru Port, also known as Nhava Sheva, are vital for international trade and cargo transportation. The extensive road and rail network further enhances the connectivity within the city and to other parts of India.
Mumbai has a unique entrepreneurial spirit that encourages and nurtures new businesses. With access to a vast talent pool, a supportive ecosystem of venture capitalists, and co-working spaces, entrepreneurs in Mumbai find it relatively easier to launch their startups and scale them. The business city in India 's vibrancy and dynamic atmosphere inspire innovation and creativity.
Real Estate and Infrastructure:
Mumbai boasts some of the most prestigious addresses in India. The city's real estate market is a reflection of its economic prosperity. While property prices can be steep, the return on investment in Mumbai's real estate sector is often lucrative. Infrastructure projects like the Mumbai Metro and the upcoming Mumbai-Ahmedabad High-Speed Rail Project further enhance the city's appeal for businesses.
The cosmopolitan nature of Mumbai is one of its biggest strengths. It is a city where people from different regions, cultures, and backgrounds coexist harmoniously. This diversity not only enriches the social fabric but also contributes to the city's success as a business hub. Mumbai is a microcosm of India, making it easier for businesses to cater to a wide range of markets and demographics.
Educational Institutions:
Mumbai houses some of the country's most prestigious educational institutions, including the Indian Institute of Technology (IIT), Tata Institute of Social Sciences (TISS), and the University of Mumbai. These institutions produce a steady stream of highly skilled graduates who are readily available for employment by local businesses.
Entertainment and Lifestyle:
Mumbai is not just about business; it's also the entertainment capital of India. Bollywood, the Hindi film industry, is headquartered here, and the city has a vibrant arts and culture scene. The city offers a high-quality lifestyle with numerous dining options, shopping centers, and recreational activities, making it an attractive destination for professionals and expatriates.
While Mumbai is renowned for its fast-paced life, it offers a high quality of life to its residents. It has excellent healthcare facilities, international schools, and a safe environment for families. The city's diverse neighborhoods cater to different preferences, from bustling urban areas to serene coastal regions.
Also Read: Inflation in India: Navigating the Economic Landscape in Uncertain Times
Fascinating Facts about Mumbai: Best Business City in India
The Gateway of India is one of Mumbai's most iconic landmarks. Built in 1924, it was the ceremonial entrance for the British monarchs and governors when they visited India. Today, it serves as a symbolic gateway to the city and a popular tourist attraction.
Mumbai's dabbawalas are a unique group of people who provide a lunchbox delivery service to thousands of office-goers every day. Their efficiency and error rate are astounding, making them a subject of academic study and even an inspiration for management principles.
Dharavi, one of Asia's largest slums, is located in the heart of Mumbai. It might seem paradoxical, but this neighborhood is a thriving hub of small-scale industries, including pottery, textiles, and recycling. It is a testament to the spirit of entrepreneurship and resilience of Mumbai's residents.
Marine Drive, often referred to as the "Queen's Necklace" due to its C-shaped layout with streetlights resembling a string of pearls, is one of Mumbai's most picturesque promenades. It offers stunning views of the Arabian Sea and is a favorite spot for locals and tourists to relax and enjoy the sunset.
Mumbai's suburban train network, known as the Mumbai local, is the lifeline of the city. It is one of the busiest commuter rail systems in the world, carrying millions of passengers daily. These trains are a symbol of the city's fast-paced life and the daily hustle of its residents.
Mumbai's Dhobi Ghat is the world's largest outdoor laundry. It is a traditional washing place where washermen, or "dhobis," wash and iron clothes from across the city. The meticulous and labor-intensive process is fascinating to witness.
Mumbai is synonymous with Bollywood, the largest film industry in India. The city is home to countless film studios and production houses, attracting aspiring actors, directors, and technicians from all over the country.
The Siddhivinayak Temple:
The Siddhivinayak Temple in Mumbai is one of the city's most revered religious sites. Dedicated to Lord Ganesha, it attracts millions of devotees every year. The temple's inner sanctum houses a carved idol of Lord Ganesha, believed to be self-manifested.
Mumbai is not just the largest business city in India; it is the embodiment of India's entrepreneurial spirit, cultural diversity, and economic prowess. Its incredible growth and development have made it a city of dreams, attracting people from all corners of the country and beyond. Mumbai's unique blend of opportunities and challenges creates an environment that fosters innovation, collaboration, and growth, making it the best business city in India. Whether you are a startup enthusiast, a corporate professional, or an investor, Mumbai's allure as the financial capital is undeniable, and its fascinating facts only add to its charm. This city is more than a destination; it's an experience, an adventure, and a place where dreams come true.
🔥60