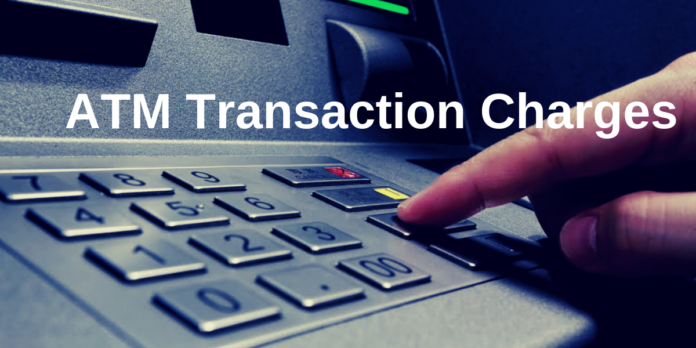 For most of us, ATMs are the de facto touch point with the banks. An ATM machine is so common in our lives that it is almost impossible to imagine a life without it now. Many of us would still remember our first ATM transaction.
Revised charges for ATM transaction
Considering the monetary policy announced by the Reserve Bank of India (RBI), the ATM interchange fee structure would determine the charges paid for using the ATM card at the bank ATMs other than the issuing bank.
What is important here is to understand what counts as a 'transaction' on an ATM in banking parlance. In most of the cases, a transaction comprises:
Withdrawal of cash
Enquiry about bank balance
PIN change
Retrieving mini statement
Almost all banks provide a fixed number of free ATM transactions per month. If the customer avails ATM facility more than the fixed free ATM transactions, the bank charges a nominal fee. RBI has announced in the Statement on Development and Regulatory Prices, 'Usage of Automated Teller Machines (ATMs) by the public has been growing significantly. There have, however, been persistent demands to change the ATM charges and fees. In order to address these, it has been decided to set up a Committee involving all stakeholders, under the chairmanship of the Chief Executive Officer, Indian Banks' Association (IBA), to examine the entire gamut of ATM charges and fees. The Committee is expected to submit its recommendations within two months of its first meeting. The Composition and Terms of Reference of the Committee will be issued within a week.'
Major and biggest banks in India – SBI, ICICI, HDFC and Axis- have agreed to levy extra charges from their customers for cash transactions exceeding the specific limits and for certain facilities which were free of cost till now. Experts are of the opinion that these new charges are aimed to discourage cash transactions through banks.
Below is a breakdown of necessary information regarding the revised ATM transaction charges. You must read this thoroughly of you hold account in any of these banks.
State Bank of India 
If the number of cash withdrawal transactions from ATMs of other banks exceeds three, a charge of Rs.20 would be charged. Similarly, Rs. 10 would be charged for more than five cash withdrawals from SBI ATMs.
SBI has also made it clear that it would not charge on cash withdrawals from its own ATMs if the balance in the account exceeds Rs.25,000. Cash withdrawals from other banks would not be charged if the balance is more than Rs. 1 Lakh.
Axis Bank
Axis Bank will charge a minimum fee of Rs. 95 for every transaction exceeding the free five transactions for every month. This includes cash deposits and withdrawals.
HDFC Bank
The account holders will be allowed four free transactions every month. After that, they will have to pay Rs. 150 per transaction.
This is applicable to savings and salary accounts.
ICICI Bank
The bank will not levy any charge for the first four transactions in a month at the branches in home city. But from the fifth transaction onwards, Rs. 5 per Rs. 1,000 would be charged subject to a minimum charge of Rs. 150 every month.
The limit for third party would be Rs. 50,000 per day.
As far as non-home branches are concerned, the bank would not charge for the first cash withdrawal in a calendar month. Thereafter, Rs. 5 per Rs. 1,000 would be charged, subject to a minimum charge of Rs. 150.
There are some terms and conditions that you must know here:
ICICI Bank has clarified that it would not charge transaction charges on some of the Savings Account offerings. These includes Freedom, Privilege Senior Citizens, Silver Savings Account.
State Bank of India would not levy any charge from the account holders for unlimited transactions at the bank's ATMs, conditionally the monthly average balance of Rs. 25,000 is maintained.
How to avoid ATM Transaction Charges
Well, ATMs are here to make our lives simpler. But if this usage comes at a cost, it comes across as a stress inducer rather than stress resolver. But with some smart tips you can reduce this stress and avoid ATM transaction charges.
Instead of paying cash, try to swipe the card. This will reduce the number of cash withdrawal from the ATMs. Most of the merchants and shopkeepers accept cards. It would save your time as well as the monthly cash withdrawals from the ATMs.
The world is going digital. Keep pace with the world and try to make online payments thereby reducing the dependency on cash transactions.
Try to make sure that ATM transactions are limited to financial withdrawals only. Non-financial transactions like balance enquiry, mini statements etc. can be availed through mobile banking.
Most of the banks have come up with their mobile apps and net banking facility. Use these online platforms for financial transactions and restrict your ATM transactions.
New orders for ATM transactions
The banking controller RBI has laid down certain rules for free ATM transactions.But after a clarification issued by the Apex Bank, the current ATM fee structure levied by banks was reviewed. The six-member committee gave a sigh of relief to many customers who availed ATM facilities multiple times in a month.
RBI has asked the commercial banks in India not to consider failed ATM transactions owing to technical reasons and non-cash withdrawal transactions like cheque book requests or balance enquiries as free transactions for the customers.
Currently, the customer must pay for the failed transaction because of technical reasons and/or non-availability of cash in the ATMs. This leads to the exhaustion of the free monthly transactions. Now these transactions shall not be counted as valid ATM transactions for the customers.
Some important things to note while ATM Transactionbank here are:
Transactions failing due to technical reasons and non-availability of cash are to be counted as free transactions.
All commercial banks shall be considering transactions failing due to invalid PIN as free transactions.
Non-financial transactions like balance enquiry, mini statement and/or request for a new cheque book are also a part of free monthly transactions.
The bank will offer a minimum of five free monthly transactions in the ATMs of the same bank.
A minimum of three transactions every month is offered by all the banks for transactions outside the home bank's network, but in one of the six Indian metros – Delhi, Mumbai, Chennai, Kolkata, Bengaluru and Hyderabad.
The charges levied by the banks can not exceed more than Rs. 20 per transaction (excluding applicable taxes, if any).
We have tried to explain the ATM transaction rules in detail. However, for any clarity, it is suggested to get in touch with the respective bank and ensure a seamless and stress less transaction and dealing.
🔥445