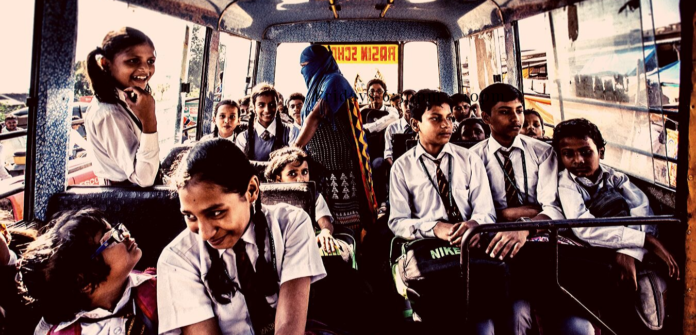 Budget 2019 : Modi is focusing on the youth growth
In the General Budget, the Finance Minister has given special emphasis on youth. With the lure of foreign students, the government will introduce many new schemes to improve the higher education of the country. Apart from this, the emphasis is on creating a National Research Foundation to promote research. Knowledge Scheme will also be started to enhance the teaching quality.
The government has paid Rs 94,853.64 crore for the education sector in the financial year 2019-20, which is 13 percent more than the revised estimate of financial year 2018-19. In the previous budget, the then Finance Minister Arun Jaitley had allocated Rs 85,010 crore for the education sector, which was later recovered up to Rs 83,625.86 crore. However, 38,317.01 crore rupees have been allocated for higher education, while Rs 56,536.63 crore has been allocated for school education.
This year, a small amount has been allotted to the University Grants Commission in the year 2018-19. A total of Rs 4,600.66 crore has been allocated to UGC whereas in 2018-19 4,687.23 crore were allocated. A budget of Rs 6,409.95 crore has been allocated for Indian Institute of Technology (IIT), whereas for the Indian Institute of Management (IIM) a budget of Rs 445.53 crore has been allocated. 899.22 crores have been allocated for Indian Institute of Science, Education and Research (IISER).
Read: Highlights of Budget 2019
The government has allocated Rs 400 crore for establishment of world class educational institutions and has announced 'Study in India' program to attract foreign students in the country. Presenting the first budget of the second term of the NDA government, Finance Minister Nirmala Sitharaman said that the government will come up with a new national policy to make India's higher education system one of the best in the world.
Highlights Of Budget 2019 for education sector
Finance Minister will give Rs 400 crore to the state government
Trying to woo foreign students, start the 'Study in India' program.
'GandhiPedia' will be ready to make Gandhi aware of the values ​​of Gandhi
In order to promote research in the country, the emphasis on the National Research Foundation
How much does the Indian government spend on education?
Central government and state government can spend about one lakh crores on primary, secondary, college, university and technical education. Maximum part can be the salary of teachers and employees. On the other hand, spending in the private sector can be 50% of the total deposit fee.
🔥113