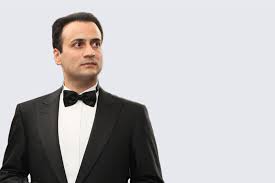 Running a restaurant is challenging, but with ample communication and mutual understanding, things can get easier. While the conventional modes of communications (read emails) work to an extent, they fail to capture the human touch that comes with talking face to face. This causes a communication gap amongst the team, leading to a whole another set of problems.
For restaurant owners and managers, this can pose a tricky situation, since it's not always possible to talk to each and every employee on a one-to-one basis. So, how can internal communication between the owners, managers, and other staff members be maintained? According to prominent Dubai-based restaurateur Sanjeev Nanda, the answer lies with pre-shift meetings.
"More often than not, employees punch in at the clock, talk behind each other's backs, and go home. This stands true irrespective of their age, education level or cultural background. Many a times, this leads to the spread of misinformation, which in turn causes great differences between fellow employees and management," points out Sanjeev Nanda.
He adds, "Unnecessary complications like this lead to management spending hours trying to dispel false information and repair relationships with employees. Such a situation can easily be prevented through a daily per-shift meeting between the management and the employees. It's impactful and hassle-free at the same time."
According to Sanjeev Nanda, having a practice of conducting pre-shift meetings daily can not only do away with false information; it can also enhance the understanding and coordination amongst team members. This in turn can culminate into better performance from employees, management personnel, and in larger effect that of the restaurant as well.
"Any business and the team involved is one big family. Just like any family, there are moments of happiness, regret, disagreement, and at times dysfunction as well. What matters the most is that the family sticks together through thick and thin. When you and your employees consider each other family, you are more open to hearing what the other has to say," says Sanjeev Nanda.
He further elaborates on how pre-shift meetings can address to the need of open communication for all in a restaurant setup. According to Nanda, when employees be a part of such meetings, they feel that their opinions are heard, their suggestions are considered and their efforts are appreciated by the managers and the co-workers, which is a great moral boost for the entire team.
🔥125