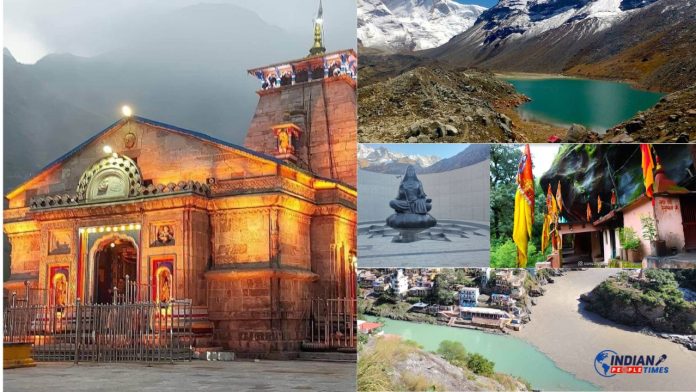 A 1000-year-old Hindu temple invoking deep and spiritual emotions, covered with snow in the breathtaking Himalayan mountains of Devbhoomi Uttrakhand. The awe-inspiring valley of Kedarnath has a divine aura situated at a height of 3584 meters. Everyone, once in their lifetime, must visit this sacred place on earth that is close to the source of the holy Mandakini River.
Hindus, once in their lifetime, must visit Kedarnath, one of the most sacred places on earth. Apart from this prominent Hindu temple, there are other mesmerizing places to visit near Kedarnath temple. But how many days are enough for Kedarnath? Well, Kedarnath has the lengthiest trek and devotees have to spend around 10 days to visit all the temples and experience Kedarnath tourist attractions. However, over time it is possible to cover all the temples in two days by helicopter
Apart from the spiritual experience, visitors can sit in the lap of nature and behold stunning snow-clad Himalayan Mountains, crystal-clear rivers in the valley, greenery, and wildlife. Also, Kedarnath tourist attraction includes various destinations in proximity. Apart from devotees, adventure lovers can explore amazing trekking places near Kedarnath. However, the best time to visit Kedarnath is from April to June due to normal weather conditions. In Monsoons and Winters, road and weather conditions are risky.
Before planning your trip, take note of the following best places to visit near Kedarnath Temple and have a great time away from the hustle-bustle.
Kedarnath Temple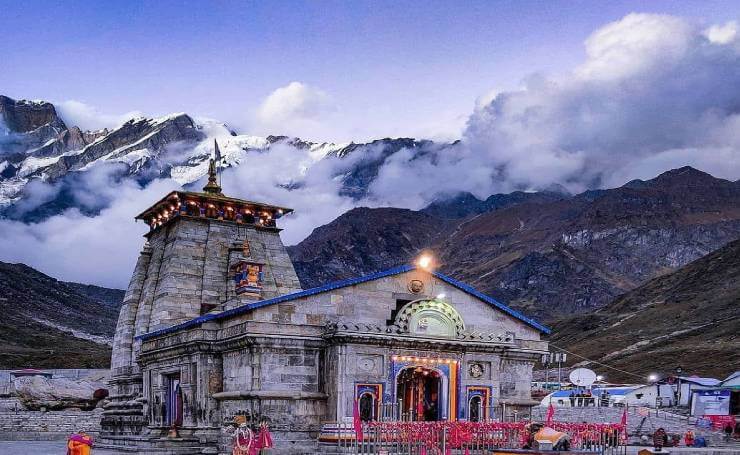 The most prominent attraction and popular Hindu pilgrimage site here is the majestic Kedarnath Temple. It is one of the twelve Jyotirlingas of Lord Shiva and due to the religious environment, plenty of devotees visit this sacred valley, especially during the summer season to worship.
Vasuki Tal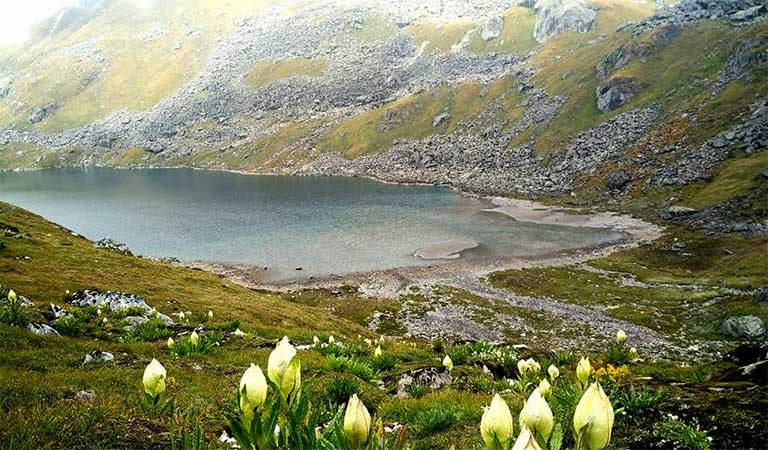 Over the hills of Kedarnath, this is a beautiful lake with crystal clear water and one can have a magnificent and up-close view of many peaks and mystic flowers including Brahma Kamal blooming around the lake. Vasuki Tal is also considered among the trekking places near Kedarnath and trekkers can cross ravine-filled glaciers during their journey. It is also believed that Lord Vishnu once bathed in the lake. This place is one of the best places to visit near Kedarnath temple.
Why Vasuki Tal is famous?
According to religious stories, Lord Vishnu took a bath in the lake on the occasion of Raksha Bandhan. It is 8km far from the KedarNath Dham.
Shankaracharya Samadhi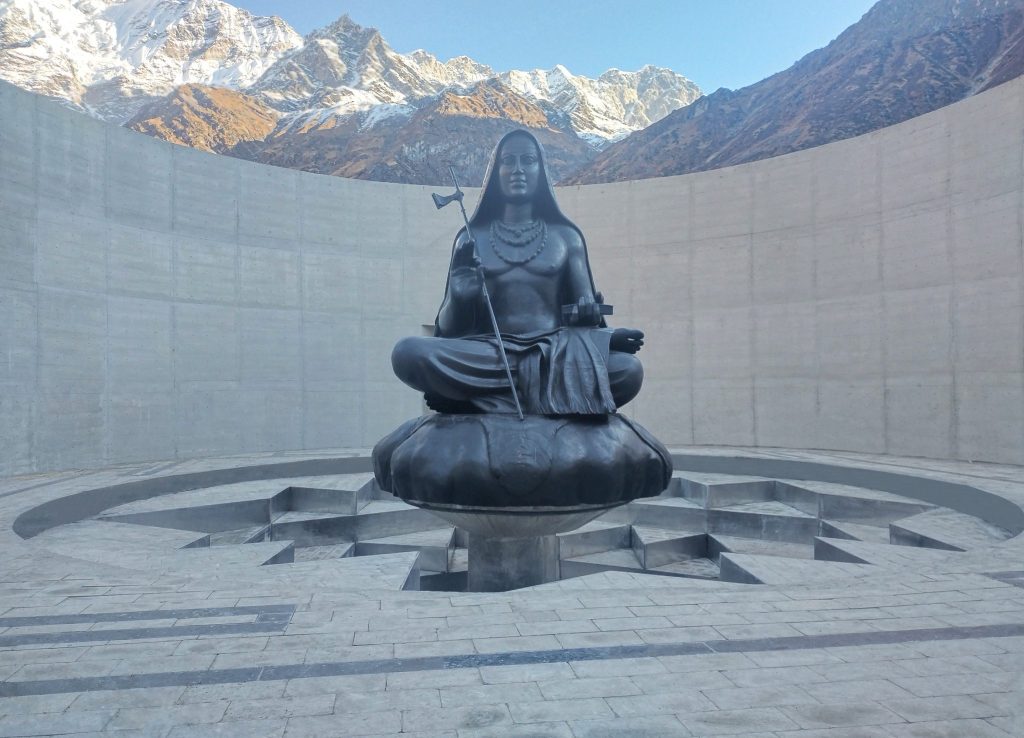 Shankaracharya Samadhi is a shrine to honor the great Hindu saint of India Adi Shankaracharya, who spent his last days here at Kedarnath. Situated behind Kedarnath Temple, it is a popular place to visit near Kedarnath temple. This blissful and secluded location provides complete peace of mind and shrugs off all worries of the devotees. There is also the hot water spring created by the Saint to minimize the stress of devotees suffering from harsh climatic conditions. The four famous ashram of Shankaracharya are Badrinath, Dwarka, Puri, Sringeri
Kedarnath Wildlife Sanctuary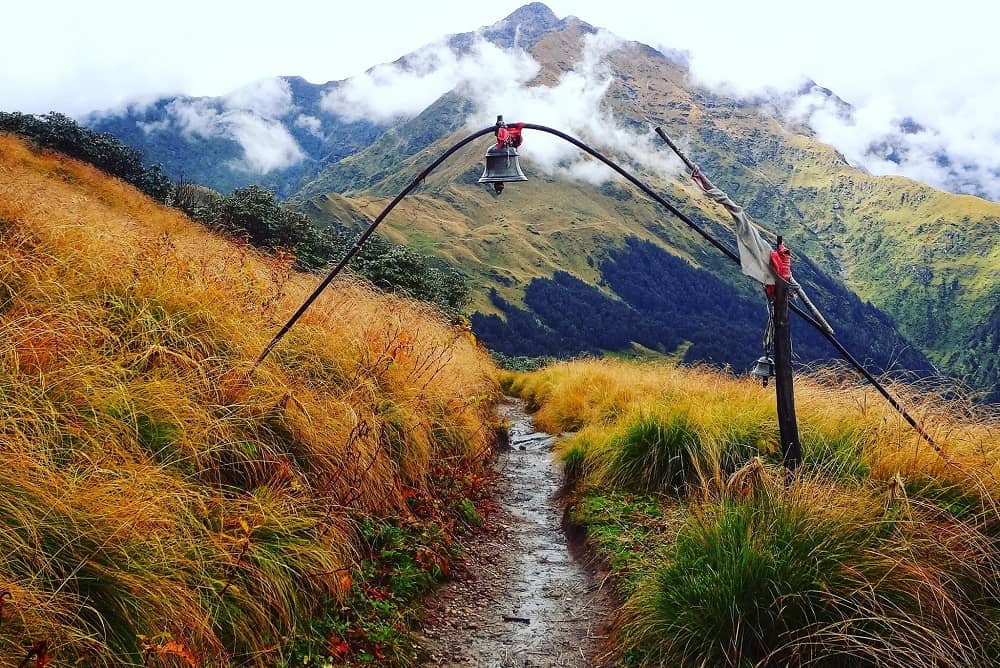 Situated on the periphery of the Alaknanda River, the Kedarnath Wildlife Sanctuary was built in 1972 featuring exotic flora and fauna. Animals like snow leopards, jackals, black bears, Sambhar, and more are found at the sanctuary and this sanctuary safeguards the rare species of Kedarnath musk.
Sonprayag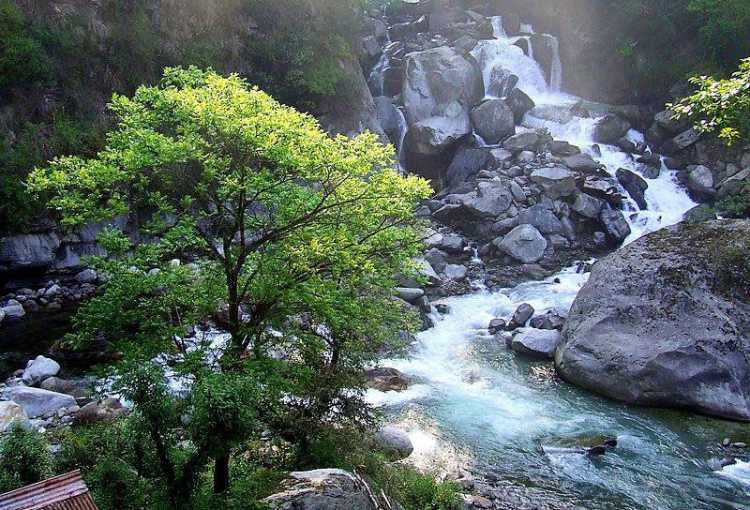 Situated at an altitude of 1829 m, Sonprayag is a small village and confluence point of the holy rivers Basuki and Mandakini. For a memorable experience, most visitors prefer visiting this place during their Kedarnath Yatra and have the captivating appeal of the place. This is one of the best places to visit near Kedarnath temple.
Embellished by the splendid environment and gushing waters, the famous Triyuginarayan Temple is also located near Sonprayag and offers the essence of absolute calmness to the devotees.
Rudra Cave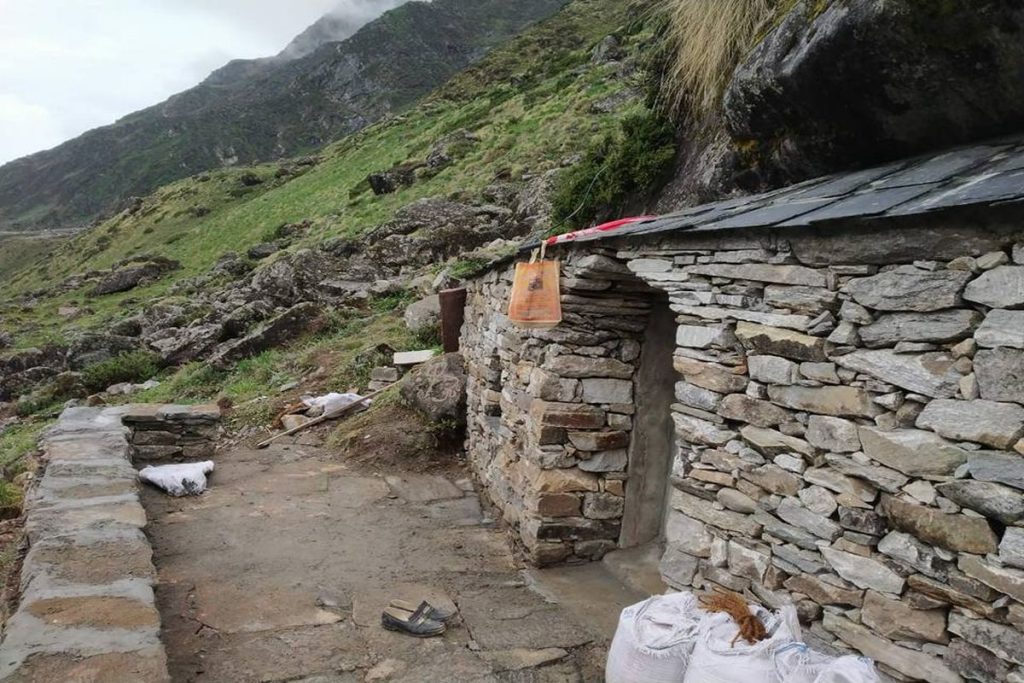 Located just 1 km from the shrine of Kedarnath, the Rudra Meditation Cave is an underground cave and one of the must-visit attractions for meditation.
Indian Prime Minister Narendra Modi also visited here and meditated in this cave. Constructed by the Nehru Mountaineering Institute, only one person can stay here, and experience meditation, peace, and spiritual growth. You can book the cave in 990Rs Per Person. If you are a sadhana devotee and want to meditate in peace with nature then this is the best place to listen to your inner peace.
Kalpeshwar Temple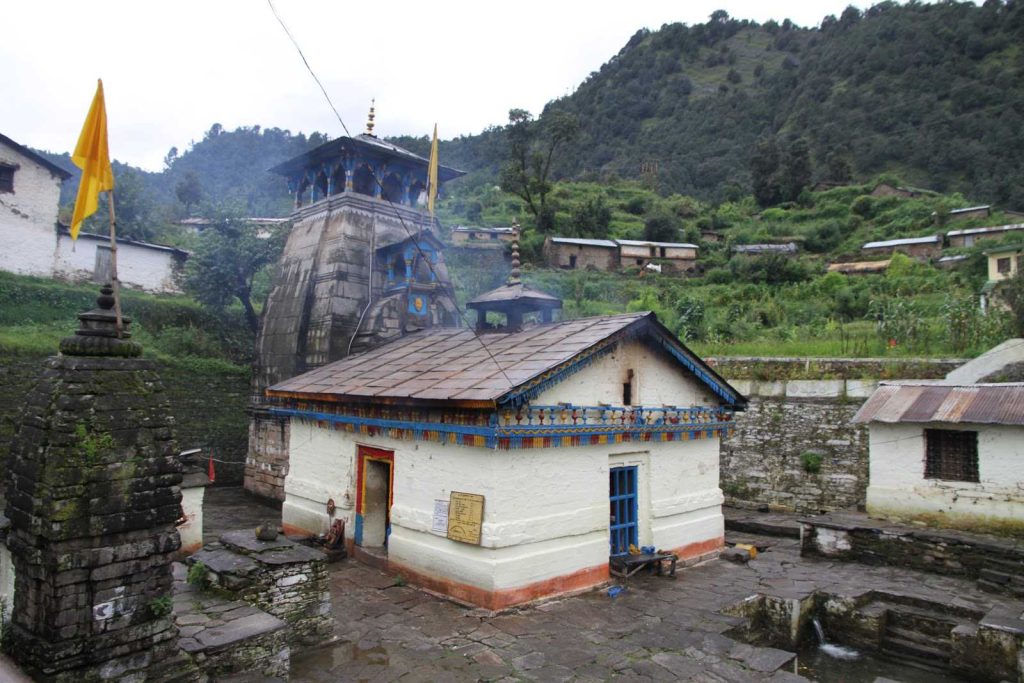 Situated at a height of 2200 m at Urgam Valley in Chamoli district, the Kalpeshwar temple is a sacred spot surrounded by lush greenery and dense forests. The temple is a part of the famous Panch Kedars and mentioned among favourite places to visit near Kedarnath Temple asit is the preferred trekking route to Joshimath. There is a stone idol of Lord Shiva and a Kalpavriskha tree inside the temple.
Guptkashi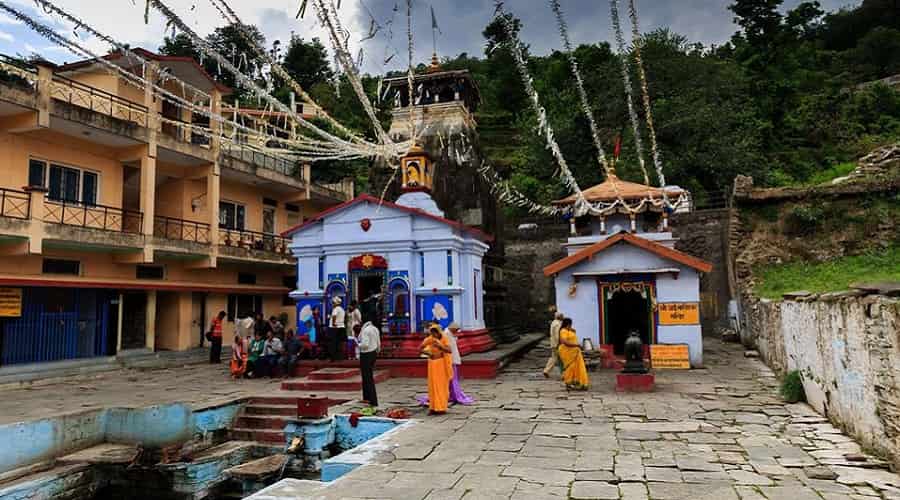 It is one of the must-visit places to visit near Kedarnath temple. Devotees take some rest during their long trekking and Kedarnath Temple Yatra in this small town. This holy place is renowned for the Ardhnarishwar and Kashi Vishwanath temples showcasing mesmerising architectural style of ancient times.
Story Of Gupkashi
According to Indian religious stories when Pandav wanted to see Shivji, he hides there for his meditations. Then later on Shivji moved to Kedarnath.
Opening of Kedarnath Yatra 2023
A few days back, the holy portals of the Kedarnath Dham opened after a long wait, we wish a safe and sound yatra for all pilgrims. May Baba Kedar guide you all the way on your spiritual pilgrimage in Devbhoomi Uttarakhand. Har Har Mahadev!
🔥367