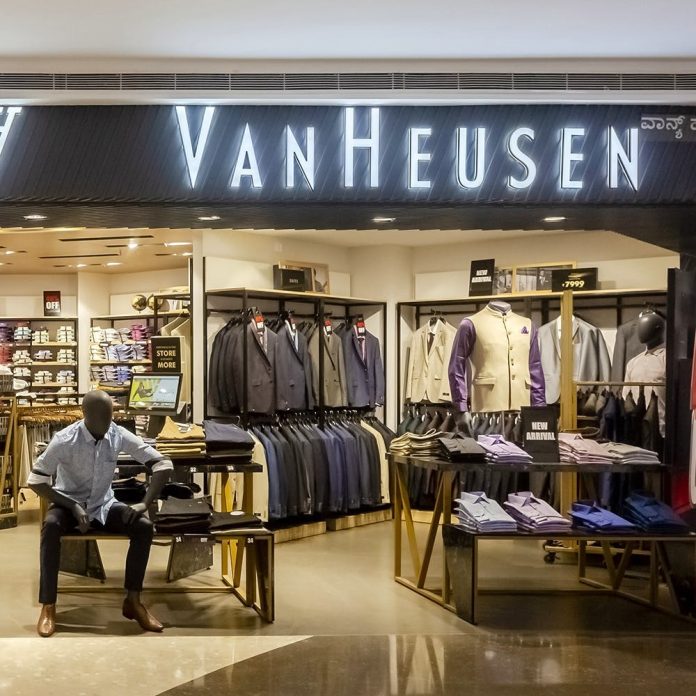 In today's world, there is a significant buzz surrounding products that are proudly "Made in India." This enthusiasm has inspired me to delve into the world of renowned Indian brands.
In our everyday lives, we are surrounded by countless brands, many of which are global giants. However, as I delved deeper into the realm of Indian brands, I was pleasantly surprised to discover that several of them have made their mark on the international stage through their exceptional products and services.
Some may question the relevance of Indian brands in a modern world often dominated by Western influences. In response, it's worthwhile to introduce them to a list of famous Indian brands that they might mistake for foreign. These brands, in fact, conceal remarkable Indian narratives of ambition and resilience.
Here is a list of 15 famous Indian brands that live up to the international standard.
1. Royal Enfield
Originally a British company, this brand was established in 1893. The old Royal Enfield bikes were produced under the Enfield Cycle Company, as it was called then. Eicher Motors, an Indian motorcycle company founded in 1948, bought it in 1994. The name was also changed to Royal Enfield India. The characteristic thumping engine sounds and high capacity engines of these bikes made in India enthrall our ears.
2. Van Heusen India
Van Heusen is a clothing brand under PVH Corp., formerly called the Phillips Van Heusen Corporation. Founded in 1889, PVH was named after Dutch immigrant John Manning Van Heusen. Van Heusen India, the Indian section of the brand, is owned by Aditya Birla Fashion and Retail Limited. The products of Van Heusen India are made in India. ABFRL is India's first billion dollar fashion powerhouse.
3. Allen Solly
Allen Solly was created in 1744 by William Holin and Company Limited. However, the apparel brand came into Indian hands in the late 20th century. It was bought by Madura Garments in 1993. Soon, Aditya Birla group acquired the ownership rights in 2001 and turned it into a famous Indian brand. Designed mainly for men, Allen Solly shirts have a popular fan base in India and abroad. Living in the digital world, we can easily order snazzy clothes from the Allen Solly online store.
4. Peter England
Peter England shirts bring along the smell of cinnamon tea and lace doilies. However, this is also a famous Indian brand owned and operated by Madura Fashion and Lifestyle, a subsidiary of the Aditya Birla Group. Founded in 1997, Peter England is one of the largest menswear brands in India. You can give an excellent interview if you don a Peter England t-shirt.
5. Old Monk
Usually deemed as popular foreign liquor, Old Monk Rum is an Indian dark rum brand. It was first brought to the market in 1954 by Mohan Meakin Limited in Ghaziabad, Uttar Pradesh. The lack of advertising has not stopped it from being the biggest Indian Made Foreign Liquor Brand (IMFL) for several years. In 2013, it was the world's largest black rum selling company. Old Monk is made in India and sold by retailers in Russia, Japan, USA, Estonia, UK and other countries.
6. Lakme
Lakme, a posh French name, may echo in everybody's lips, but is actually a famous Indian brand. This cosmetics company was named after the French opera Lakme, which is also derived from the Hindu Goddess Lakshmi. Lakme started as a subsidiary of Tata Oil Mills (Tomco), part of the Tata Group. It is owned by Hindustan Unilever and operated by CEO Pushkaraj Shenai.
7. Flying Machine
Despite having an Italian designer named Chicco, Flying Machine is a famous Indian brand. It was developed in 1980 by Arvind Lifestyle Brand Limited. It holds the distinction of being the first indigenous denim brand of India. It shines among the coolest youth apparel brands selling denim clothes made in India.
8. Masala Monk
Masala Monk is a famous Indian brand launched in 2018 by Shashank Aggarwal, a blogger and businessman. His company offers lip-smacking food ingredients that have won many hearts. According to the Masala Monk website, they deliver "sauces, pickles, fruits, grains, dips, mixes, spices and a lot more." Masala Monk founder had also trended on social media earlier this year for his witty reply to a communal question.
9. Louis Philippe
Named after the French monarch Louis Philippe (1830-1848), the name brings a pseudo feeling of France to us. It is a famous Indian brand of men's clothes started in 1989 by Madura Fashion and Lifestyle. The luxury apparel made in India is craved by many people.
10. Monte Carlo
Named after the famous Alps destination, Monte Carlo Fashion Limited is a leading Indian clothing brand for men and women. It was established in 1984 by Oswal Woolen Mills Limited. Nahar Group, based in Ludhiana, Punjab, is its parent company.
11. Café Coffee Day
Every college student is familiar with the homely ambience offered by CCD restaurants. Café Coffee Day is an Indian coffee chain owned by Amalgamated Bean Coffee Trading Company, based in Chikmagalur now owned by Malavika Hedge. The first CCD café was set up in 1996 in Bangalore. Presently the Indian brand has spread overseas to places like Vienna, Prague, Karachi and Dubai. It currently owns plantations, grows the coffee, and makes coffee machines and furniture for its outlets.
Also Read: Malavika Hegde: Brewing Success and Philanthropy as CEO of CCD
12. Micromax
Emerging as a fierce competitor in the gadget world, Micromax first started out as an IT software company in 2000. This Indian consumer electronics company is a famous Indian brand based in Gurgaon, Haryana. It achieved international recognition on surpassing South Korea's Samsung by the maximum number of phones shipped in a single quarter of 2014. Celebrities like Akshay Kumar, Twinkle Khanna and even Hugh Jackman have been brand ambassadors of this Indian brand.
13. Da Milano
Several customers are dazzled by the Italian flavor of this brand. But Indians would be delighted to hear that it is an Indian brand. Sahil Malik spearheaded the growth of Da Milano after taking over his father's business in 2000. It was originally launched in 1989 as a leather goods exporter. Da Milano manufactures top-notch leather goods and home décor made in India.
14. Jaguar
Jaguar is the luxury vehicle brand of the British multinational car manufacturer Jaguar Land Rover. It was originally founded as the Swallow Sidecar Company in 1922. In 2008, Ford sold both Jaguar Cars and Land Rover to Tata Motors, the two brand names merging to form Jaguar Land Rover in 2013. Indian-owned Jaguar has produced vehicles for the British Prime Minister as well as Royal Family.
15. La Opala
Adding the 'La' brings a feeling of France, yet La Opala is again an Indian brand. It specializes in manufacturing and selling high-quality cutlery and tableware made in India. Sushil Jhunjhunwala created this company in 1988.
The next time you step out for some shopping, make sure to remember these renowned Indian brands. Allow the diverse range of products crafted in India to captivate your senses.
🔥3.4 K