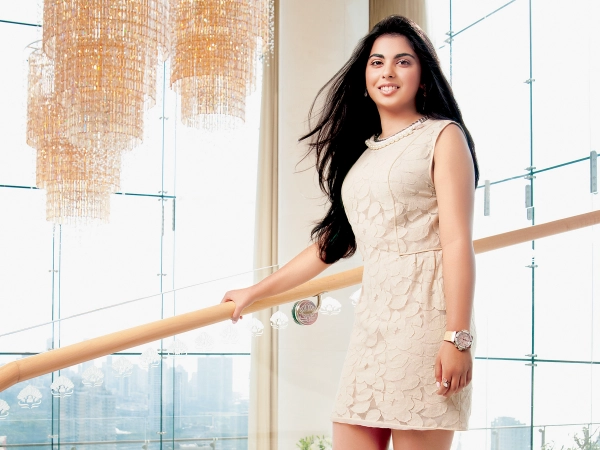 In the realm of entrepreneurship, a new generation of leaders is emerging with fresh perspectives and innovative ideas. One such notable figure is Isha Ambani, the daughter of Indian business magnate Mukesh Ambani. Through her endeavors, she has not only embraced her family's legacy but has also carved a distinct path of her own. Let's have a glimpse into Isha Ambani startups and her journey as an entrepreneur, exploring her ventures and the remarkable success they have achieved.
A Vision for Innovation
Isha Ambani, a graduate from Stanford University with a major in Psychology and South Asian Studies, possesses a deep passion for technology and entrepreneurship. Drawing inspiration from her education and exposure to cutting-edge ideas, Isha has played a pivotal role in spearheading startups that resonate with the demands of the modern world.
Startup Success Stories by Isha Ambani
JioGenNext: Isha Ambani is associated with JioGenNext, a startup accelerator that focuses on nurturing early-stage companies in technology and related sectors. This initiative has been instrumental in providing startups with mentorship, resources, and networking opportunities, thereby fostering a culture of innovation.
AJIO: One of Isha Ambani's most noteworthy entrepreneurial pursuits is her role in launching AJIO, an e-commerce platform under the Reliance Industries umbrella. AJIO stands out for its unique blend of cutting-edge fashion, technology, and personalized shopping experiences. The platform's success lies in its ability to cater to the digital-savvy and fashion-conscious consumer base.
ConnectMe: Another impactful venture led by Isha Ambani is ConnectMe, a platform that strives to bridge the gap between job seekers and employers. The platform leverages artificial intelligence to connect individuals with suitable job opportunities, simplifying the job search process for millions.
JioMart: One of Isha's most significant contributions is her involvement in JioMart, an e-commerce platform launched by Reliance Retail. Built to cater to the needs of Indian consumers, JioMart blends digital convenience with local grocery shopping, offering a seamless and efficient experience.
Project Drishti: Isha Ambani's commitment to societal betterment is exemplified by Project Drishti, a unique initiative aimed at providing vision care to underprivileged sections of society. This project serves as a testament to her dedication to leveraging innovation to bring positive change.
Driving Success Factors:
Innovation: Isha Ambani's startups thrive on innovative approaches, capitalizing on technology to provide solutions that resonate with the evolving needs of consumers and businesses alike.
Customer-Centric Approach: Both AJIO and ConnectMe prioritize user experience, tailoring their services to meet the preferences and requirements of their target audiences.
Technology Integration: Isha Ambani recognizes the transformative power of technology and incorporates it into her startups, whether it's utilizing AI for job matching or leveraging digital platforms for personalized shopping.
Empowering Entrepreneurial Ecosystem: Isha Ambani's startups extend beyond profitability; they play a significant role in shaping the entrepreneurial landscape. By providing support and mentorship through JioGenNext, she empowers budding startups to navigate challenges, refine their business models, and scale effectively.
Youthful Vision:Isha Ambani's ventures resonate with the aspirations and preferences of the younger generation. Her approach blends technology with trends that appeal to the digital-savvy youth.
Legacy of Transformation
Isha Ambani's foray into entrepreneurship adds a vibrant chapter to the storied legacy of the Ambani family. By championing startups that are both technologically advanced and socially conscious, she exemplifies the concept of "business for good."
Isha Ambani's journey as an entrepreneur exemplifies the fusion of vision, innovation, and commitment to creating impactful solutions. Her startups, from the fashion-forward AJIO to the tech-driven ConnectMe, reflect her dedication to transforming industries through technology and forward-thinking strategies. As she continues to drive success in the startup ecosystem, Isha Ambani not only contributes to her family's legacy but also paves the way for future generations of innovators to thrive.
New' beauty brand 'Tira'
Isha Ambani was pivotal in conceptualizing and launching Jio in 2016, a groundbreaking move that revolutionized the Indian telecom and digital landscape.
Tira stands apart from its competitors with its immersive shopping experience. The store boasts innovative features such as makeup vending machines, offering free samples through a simple OTP registration process, and an automatic white light station to help customers try makeup under various lighting conditions. Isha Ambani's vision for Tira extends beyond traditional retail, as she is reportedly planning to collaborate with renowned celebrities like Kareena Kapoor Khan, Kiara Advani and Suhana Khan to promote the brand's exclusivity.
Isha Ambani's journey is an inspiring tale of breaking barriers and defying conventions in the male-dominated business landscape. From spearheading Tira's foray into the beauty industry to her influential roles across various Reliance businesses, Ambani has proven her mettle time and again. As she continues to lead with vision and determination, it's evident that her impact on Reliance Industries and the business world at large is only bound to grow, making her a true trailblazer for women and a driving force behind Reliance's continued success.
🔥4.7 K