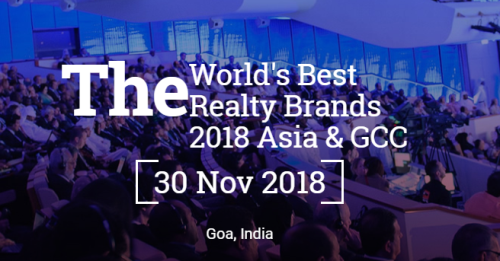 International brand equity has announced the top real estate builders of 2018.The best real estate brands year book will be launched on 30th November 2018. The Best Real Estate Brands Awards 2018 Asia held in Goa.
The real estate is the growing field in Indian economy. Each and every change in Indian market directly affects real estate. International brand equity announced the top brands of Delhi NCR, Mumbai, Bangalore, Hyderabad, and Kolkata on the basis of residential commercial projects of cities.
Factors affecting the listing of best real estate brand 2018
The analysis of brands done by equity on the basis of their performance, launched units, sales and customer satisfaction. Other factors affecting the list are retail benchmarking, price benchmarking and performance. Most affecting parameters are customer satisfaction, space.
Announcing this Marketing and Sales head of Equity International Brand said "The real estate brands in this study are those who beheld the larger picture, then proceeded to add their own masterful brushstrokes to make the maximum impact in brick and mortar. What differentiates them is a deep understanding of what works in this still largely unorganized business arena. This report is based on a market survey, NRI Survey, hard data and demonstrated deliverables, and is the most rigorous study of its kind to date. International Brand Equity continued pre-eminence as the leading business, and branding news site with niche branding content for our viewers."
Here are the top 10 real estate brand announced by equity –
K  Raheja Corp
Sobha Limited
Prestige Group
Puravankara
DLF LTD
Oberoi Realty
Indiabulls Real Estate Ltd
Sunteck Realty Limited.
Godrej Properties
Phoenix Mills Ltd.
🔥315