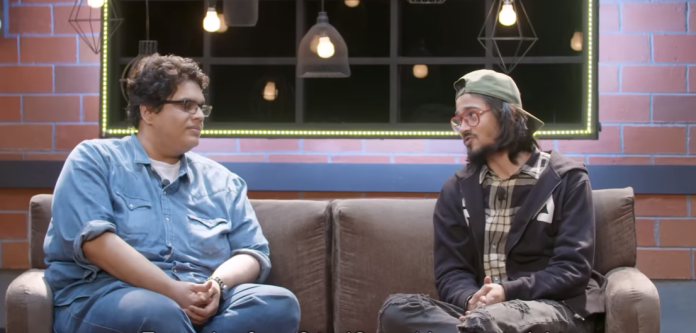 Indian YouTubers have not only captured the hearts of millions with their engaging content but have also demonstrated their entrepreneurial prowess by venturing into the startup landscape. From tech to lifestyle, these creators have expanded their horizons beyond YouTube, building businesses that resonate with their audiences. Let's have a look into the startups established by top Indian YouTubers and shed light on their income streams.
1. Bhuvan Bam (BB Ki Vines): Bhuvan Bam, known for his hilarious sketches, co-founded "Amit Bhadana" and "CarryMinati" to establish a merchandise brand named "Youthiapa." While specific income figures are not widely disclosed, the popularity of their merchandise suggests a substantial revenue stream.
2. Tanmay Bhat (AIB): Tanmay Bhat, co-founder of the popular comedy group All India Bakchod (AIB), ventured into content creation platform "Comicstaan" and the podcast network "IVM Podcasts." Bhat's entrepreneurial ventures likely contribute to his income in addition to his comedy career.
3. Gaurav Chaudhary (Technical Guruji): Technical Guruji's Gaurav Chaudhary, with his extensive tech knowledge, launched his "Technical Guruji" app and "My First Stock" platform, which educates users about investing in the stock market. Income generated from these platforms, coupled with YouTube revenue, adds to his earnings.
4. Nisha Madhulika: Nisha Madhulika, a culinary sensation, transitioned from YouTube to her own website, "NishaMadhulika.com," which offers recipes, cooking tips, and more. With advertisements, sponsored content, and recipe books, she has diversified her income sources.
5. Ashish Chanchlani: Ashish Chanchlani, a comedy content creator, launched his clothing brand "Team Rebel" which caters to his audience's preferences. While specific revenue figures might not be public, the brand's popularity contributes to his financial success.
6. Prajakta Koli (MostlySane): Prajakta Koli expanded her brand with her startup "HerdScene Productions," focusing on content creation beyond her YouTube channel. This diversification likely contributes to her income, alongside her YouTube earnings.
7. Amit Bhadana: Amit Bhadana, known for his humorous sketches, extended his brand with his clothing line "Amit Bhadana Store." With merchandise ranging from quirky quotes to his iconic catchphrases, Bhadana's merchandise sales contribute to his income beyond YouTube earnings.
8. Prajakta Koli (MostlySane): Prajakta Koli expanded her horizons by co-founding "Khayaal," a talent management company that nurtures content creators and influencers. Income generated from Khayaal's partnerships, sponsorships, and brand collaborations augments Koli's earnings.
9. Gaurav Taneja (Flying Beast): Gaurav Taneja, an aviation enthusiast and fitness influencer, ventured into the fitness supplement market with his brand "FitMuscleTV." His startup taps into the health and fitness industry, providing additional revenue streams alongside his YouTube channel.
10. Ranveer Allahbadia (BeerBiceps): Ranveer Allahbadia, renowned for his fitness and lifestyle content, delved into the education sector by launching "The Monk Who Sold His Ferrari," an online coaching platform. This platform, along with his YouTube channel, contributes to his overall income.
Income Streams from Startups
The income generated from these Indian YouTuber-founded startups varies based on the startup's success, market demand, and monetization strategies. Many YouTubers leverage their existing fanbase to drive initial traction, capitalizing on their personal brand's credibility.
Indian YouTubers' journey from content creation to entrepreneurship exemplifies their multi-faceted talents. Their startups, ranging from merchandise brands to content platforms, showcase their adaptability and business acumen. While exact income figures may not be transparent, it's evident that these startups are contributing to the financial prosperity of these creators, amplifying their impact and legacy beyond the realms of YouTube.
🔥122