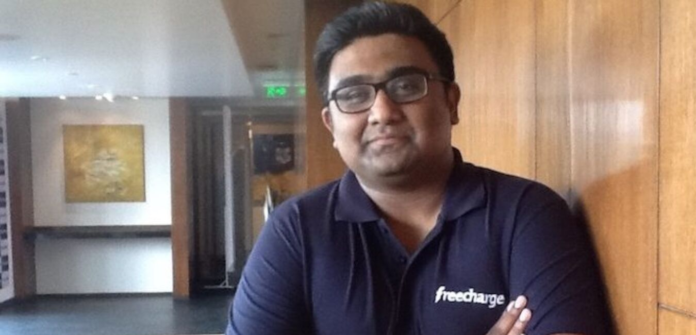 Kunal Shah and his struggle to success
Success is something that must be not be taken granted for since not everyone can achieve it.This is not a matter of overnight work or struggle that makes a person successful but it takes years to achieve and much more time to actually know that one is on the right path. This is one of the most difficult roads that one has to cross and only a few people are able to do so. One of them is Kunal Shah who refused to settle for anything less.
Personal Information
On 20 th May 1983, a man of words who make sure to do anything but follow. Engineering and MBA was the last thing on his mind but his aim of being an entrepreneur was so high. He dropped out of his college from NMIMS – Narsee Monjee Institute of Management Studies.
Kunal was born and bought up in the business family that has the South Bombay
pharmaceutical distribution. He married a freelance Graphic Designer Bhavna Shah.
Early Life
After his graduation from Wilson College Mumbai in the Bachelor of Arts, he pursued his MBA career which he later on dropped. He started his career with a startup BPO TIS International Inc as a junior programmer in 2000. In 2009, he joined another start-up that was famous with the name Paisaback followed by another company Tandom advance device Pvt. Ltd. in which he invests a lot of years of his life. It was during this period when his determination of an entrepreneur comes out. While working with Paisaback, he tried to get into the merger with companies like Barista Coffee, McDonald, Croma, Dominos for the cashback.
However, it went down the drain due to the bigger platform such as CouponDunia,
MySmartphone, etc. This makes him work hard on his own business model that can be better in order to make a good profit. In August 2010, he joined hands with his co-founder Sandeep Tendon, who was his investor, to open up Freecharge. However, it was a bit challenging for them since they were wary of this idea. However, they received a cheque of $3 million by Sequoia Capital India in 2011. This makes them work on the idea reaching to $120 million.
Kunal Shah freecharge and Snapdeal
Kunal Shah worked extremely hard to achieve his ideas and desire to be successful facing a lot of challenges along the way. In 2010, when Freecharge was established, no one knew that it will reach such a high reputation in the market. But in 2015 April, they managed to have an estimation of $400 million when Snapdeal bought the company. Then, begins his career as the CEO of his firm.
However, in his journey to success, he faced a lot of challenges with the perception widespread around of him. Many of them, demotivated him at every end saying that recharge is not something that has a secure and good business. However, he denied any such claim and made sure to start his company with a great idea. It was a difficult road with constant criticism
Freecharge Success Story
Even after the constant demotivation, he never lost his hope and was sure that nothing will go wrong. In the present time, there are more than 90 million users with daily users of 8 million. This has made the company has a dominating presence in the market with the influence of the M-commerce.
In 2015, he stepped down from being a CEO of the company and started to have an exploration around the field. After that, he was associated with many other companies and taken up a major role with them.
The present stage of Freecharge
Now, the company has a headquarter in Gurgaon that serves a wide range of products and
services. This also includes their service in the field of investment, insurance, payments,
savings, and even leading. With the help of this innovative company, one can easily get their payments for Mobile, landline, gas, and electricity did on time while earning easy credits. This payment gateway is one of the biggest platforms that is used in India in the present time.
🔥1.1 K