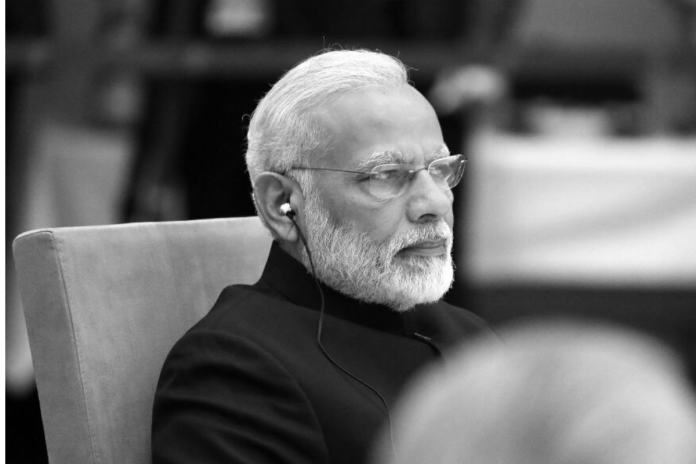 With a paradigm shift towards people-centric governance, the Indian Prime Minister has already grabbed the top spot once again and emerged as the world's 'most popular' leader according to 'Morning Consult' – a global decision intelligence firm.
As Lok Sabha elections are all set to be held next year, will Narendra Modi be able to grab a third term as Prime Minister? Does the Opposition have enough to see it across the finish line in 2024? 
The re-election in 2024 will depend on several factors, including his party's performance, alliances, opposition candidates, and the prevailing political landscape closer to the election date.
It is expected that the BJP, like other political parties, will likely focus on various aspects such as highlighting their government's achievements, presenting their vision for the future, mobilizing party workers, and connecting with voters across different regions of the country.
This year the Modi government will be celebrating its 9th year anniversary. Above all, Modi government achievements has placed a significant emphasis on national security during his tenure as Prime Minister of India. His popularity as the Prime Minister of India can be attributed to several factors.
It's important to note that perceptions of popularity can vary among different segments of the population, and opinions may differ.
Here are some key aspects why Narendra Modi is admired by the Indian citizens and world leaders:
Charismatic Leadership: Modi is known for his dynamic and charismatic leadership style, which resonates with many people. His ability to connect with the masses through effective communication and public speaking skills has played a significant role in building his popularity. His strong leadership image has projected a strong and decisive leadership image, which has resonated with many voters who were looking for stability and effective governance. His ability to make tough decisions and take decisive action on various fronts has been appreciated by his supporters.
Development Agenda: Modi has emphasized a development-oriented agenda, focusing on initiatives such as "Make in India," "Digital India," and "Swachh Bharat Abhiyan" (Clean India Campaign). His focus on infrastructure development, economic reforms, and initiatives aimed at improving the living standards of people has garnered support.
National Security: Modi's government has prioritized national security, taking measures to strengthen defense capabilities, combat terrorism, and address border security concerns. His strong stance on national security issues has garnered support, particularly in the context of tense situations with neighbouring countries.
Counterterrorism Measures: The Modi government has taken a strong stance against terrorism and has implemented measures to combat it effectively. Initiatives like strengthening intelligence networks, enhancing coordination among security agencies, and adopting a zero-tolerance policy towards terrorism have been prioritized.
Border Security: The government has been proactive in addressing border security concerns, particularly with respect to the border disputes and tensions with neighbouring countries. Efforts have been made to strengthen border infrastructure and enhance surveillance along the borders to ensure territorial integrity.
Diplomatic Engagements: The Modi government has sought to actively engage with the international community on matters of national security. Diplomatic efforts have been made to strengthen relationships with key countries, enhance defense cooperation, and address regional security challenges.
Welfare Programs: The Modi government has launched several welfare programs aimed at providing benefits to different sections of society, such as the Pradhan Mantri Jan Dhan Yojana (financial inclusion program), Pradhan Mantri Ujjwala Yojana (LPG connections for households), and Ayushman Bharat (healthcare scheme). These initiatives have helped create a positive perception among certain sections of the population.
Economic Reforms: Modi has focused on implementing economic reforms to boost India's growth and development. Initiatives like the Goods and Services Tax (GST), demonetization, and measures to improve ease of doing business have been aimed at transforming the economy and attracting investments.
Infrastructure Development: The Modi government has given priority to infrastructure development, including the construction of highways, railways, airports, and the ambitious Smart Cities Mission. These initiatives are seen as essential for improving connectivity, attracting investments, and creating job opportunities.
Clean Governance: Modi has projected himself as a leader committed to good governance and combating corruption. Initiatives such as digitalization of government services, direct benefit transfer schemes, and promoting transparency have been implemented to improve efficiency and reduce corruption.
For 2024 elections, political parties are aggressively formulating strategies, conducting rallies, engaging in outreach programs, leveraging social media, and promoting their party's agenda and achievements.
The specific campaign strategies and initiatives will likely be shaped by the prevailing political landscape, emerging issues, and the party's leadership decisions closer to the election period.
However, Lok Sabha elections in India are typically held every five years, unless they are called earlier due to certain circumstances. The next Lok Sabha elections are expected to be held in 2024.
🔥49