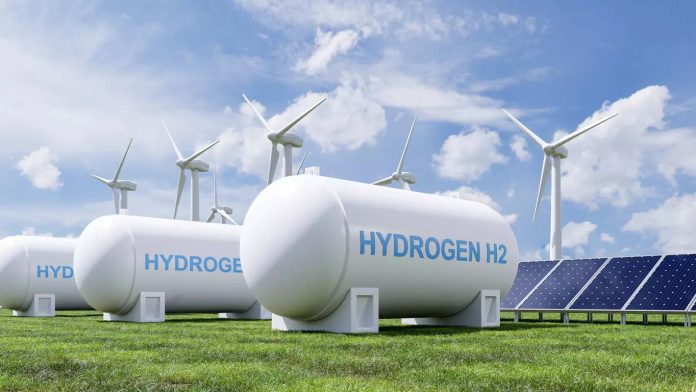 India's quest for energy independence and its commitment to achieving Net Zero by 2070 have set the stage for a remarkable transformation in the country's energy landscape. To make these ambitious targets a reality, India is increasingly turning to renewable energy sources, and at the forefront of this transition is the exciting world of Green Hydrogen. Green Hydrogen is rapidly emerging as a game-changer, with the potential to revolutionize energy storage, transportation, and industrial processes while significantly reducing greenhouse gas emissions. In this blog, we'll explore Green Hydrogen in India and how Uttar Pradesh, under the visionary leadership of Chief Minister Yogi Adityanath, is poised to become a key player in the green hydrogen revolution.
The National Green Hydrogen Mission
The National Green Hydrogen Mission, approved by the Union Cabinet on January 4, 2022, aims to position India as a global leader in Green Hydrogen in india production and supply. Its objectives include reducing dependence on imported fossil fuels, fostering indigenous manufacturing capabilities, attracting investments, creating jobs, and supporting research and development projects. This mission aligns perfectly with India's larger vision of a sustainable, green future.
Mission Outcomes by 2030
The mission sets ambitious outcomes to be achieved by 2030:
Develop a green hydrogen production capacity of at least 5 Million Metric Tons (MMT) per annum.
Add approximately 125 GW of renewable energy capacity in the country.
Attract over Rs. Eight lakh crore in total investments.
Create more than six lakh jobs.
Cumulatively reduce fossil fuel imports by over Rs. One lakh crore.
Abate nearly 50 MMT of annual greenhouse gas emissions.
Also Read: GFF 2023: Shaping a Responsible Financial Ecosystem through Global Collaboration
Types of Hydrogen: Grey, Blue, and Green
Understanding the different types of hydrogen is crucial in the context of India's Green Hydrogen Mission:
Grey Hydrogen: Produced using carbon-intensive processes such as coal or natural gas gasification.
Blue Hydrogen: Produced from natural gas or coal, with carbon capture and storage (CCS) technologies to reduce emissions.
Green Hydrogen: Produced through water electrolysis using electricity generated from renewable sources, making it the cleanest and most sustainable option.
Uttar Pradesh: A Pioneer in Green Hydrogen
Under Chief Minister Yogi Adityanath's leadership, Uttar Pradesh is poised to become a leading producer of green hydrogen in Indian. The state has taken significant steps to promote green energy and has received investment proposals worth Rs. 2.73 lakh crore for green hydrogen production units during the UP Global Investors Summit-2023.
Chief Minister Yogi Adityanath stressed the importance of tapping into Uttar Pradesh's abundant water resources, particularly its rivers, to facilitate green hydrogen production. This approach not only aligns with the state's ambitious goals but also positions Uttar Pradesh as a frontrunner in the green energy sector.
Furthermore, the formulation of the UP Green Hydrogen Policy-2023 demonstrates the state's commitment to creating a favorable environment for investors and consumers, while also contributing to the reduction of carbon emissions.
India's journey towards energy independence and Net Zero by 2070 is an ambitious yet achievable goal. The National Green Hydrogen Mission plays a pivotal role in realizing this vision, with Uttar Pradesh leading the way as a potential green hydrogen in India 's powerhouse. With Chief Minister Yogi Adityanath's commitment to creating a robust green hydrogen ecosystem, the state is set to attract investments, generate employment, and make significant strides in reducing carbon emissions. As India embraces the green hydrogen revolution, it paves the way for a sustainable and environmentally responsible energy future.
🔥596