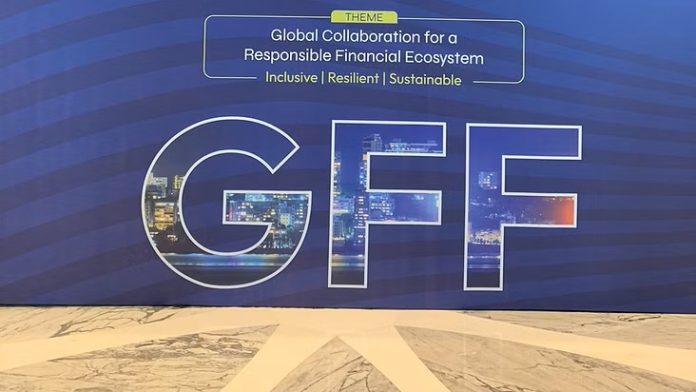 The Global Fintech Fest (GFF) has established itself as the pinnacle of fintech conferences over the past three years, celebrating the transformative power of financial technology. Organized jointly by the National Payments Corporation of India (NPCI), the Payments Council of India (PCI), and the Fintech Convergence Council (FCC), GFF is where the world's top policymakers, regulators, industry leaders, academics, and fintech enthusiasts unite to explore the future of finance. As we gear up for the fourth edition of GFF, set to take place from September 5 to 7, 2023, at the Jio World Centre in Mumbai, let's explore what's in the pipeline for GFF 2023 and its pivotal role in shaping a responsible financial ecosystem.
The Current Landscape
The world finds itself navigating through unprecedented challenges. The pandemic, socio-political tensions, fluctuating interest rates, rising inflation, currency instability, and tapering growth have all contributed to a global macroeconomic scenario characterized by uncertainty. This "poly-crisis" demands innovative solutions, and fintechs stand at the forefront, ready to make financial services more efficient, equitable, and inclusive. Whether it's rebuilding the balance sheets of individuals, companies, or nations, fintech is pivotal to driving sustainable global progress.
GFF 2023
GFF 2023, the fourth installment of this prestigious event, promises to be a transformative experience. Set against the backdrop of a world seeking economic stability and resilience, GFF 2023's theme speaks volumes: "Global Collaboration for a Responsible Financial Ecosystem." This theme embodies the urgent need for inclusivity, resilience, and sustainability in our financial systems. Let's take a closer look at what to expect from GFF 2023:
Inclusivity: In a world where financial inclusion remains a pressing concern, GFF 2023 will explore how fintech can bridge the gap. Sessions and discussions will center on making financial services accessible to everyone, regardless of their geographical location or socio-economic status.
Resilience: Building resilience in the face of economic challenges is paramount. GFF 2023 will delve into how fintech can create resilient financial systems that can weather crises, adapt to changing conditions, and recover swiftly.
Sustainability: As the world focuses on sustainable development, GFF 2023 will highlight how fintech can contribute to environmentally and socially responsible financial practices. Sustainability is not just about protecting the planet; it's also about ensuring economic well-being for all.
Global Collaboration: The world is interconnected, and GFF 2023 recognizes the need for international cooperation. Participants will explore how nations can collaborate to build a responsible financial ecosystem that benefits everyone.
Innovations and Insights: GFF is renowned for its insightful discussions and showcases of the latest fintech innovations. Attendees can expect to gain a deep understanding of cutting-edge technologies and trends shaping the financial industry.
The Global Fintech Fest (GFF) 2023 is not just another conference; it's a convergence of minds with a shared vision of a responsible financial ecosystem. In a world grappling with complex challenges, fintech has emerged as a beacon of hope, offering innovative solutions that can drive progress and inclusivity. GFF 2023, with its theme of "Global Collaboration for a Responsible Financial Ecosystem," will undoubtedly be a pivotal moment in the fintech calendar. As the world looks to rebuild and reshape its financial landscape, GFF 2023 is where global leaders will gather to chart the course for a more inclusive, resilient, and sustainable future for finance. Don't miss your chance to be a part of this transformative event.
🔥26