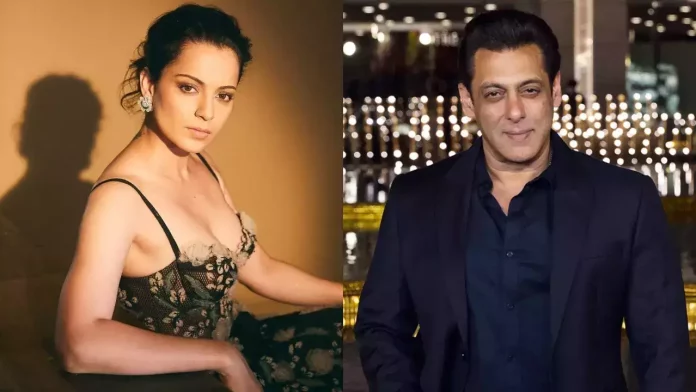 Bollywood industry and controversy always go hand in hand and its celebrities never run short of issues that make nationwide headlines. Till date, there are various Bollywood actors who have made enough headlines in tinsel town. Today, we will take a look at the list of most controversial Bollywood actors and their controversies.
Amid all the flash and splendor, India's B-town also known as Bollywood has been full of controversies and drama. From Censor Board's bans to religious groups protesting against movies, the glamourous world has been quite dramatic. However, sometimes controversial Bollywood celebrities go ignored.
These controversies are not ordinary blunders and go beyond the normal issues. These include cases of domestic violence, scandals, hatred, communal violence, drugs, affairs, scams, love scandals and more. These topics get the media hype and attract the attention of millions of people.
Despite being adored by die-hard fans all over the world, controversial Bollywood actors do exist, with some causing outrageous controversy.
Here is the list of the most controversial Bollywood actors and their controversies that have stirred the Bollywood industry.
Salman Khan and Aishwarya Rai Affair
Bollywood's Bhaijan Salman Khan is Bollywood's biggest name and topping our list. His celebrity status has always been in the public eye.
His controversy started with his relationship with actress Aishwarya Rai which took a nasty turn and turned sour as the two split up on a bitter note.
After a few months of the breakup, Salman's Land Cruiser car crashed in Mumbai and his car ran over five people. In the incident, a homeless man was killed and others were injured. Consequently, the actor faced charges for culpable homicide in 2002. Although, Salman claimed he was not driving the car. He got away scot-free as there were not enough reliable evidence.
From 1998 till date, he was been in the headlines due to his involvement in the case of killing two blackbucks, species under protection. Recently, he received death threats from dreaded gangster Lawrence Bishnoi for the actor's involvement in this poaching case.
Sanjay Dutt and Underworld Relations
Over the years, among the most controversial Bollywood actors and their controversies, Sanju Baba has always stayed in the top rankings. His first controversy started with drug abuse issues that came to the forefront.
Nevertheless, Sanjay's addiction was easily forgotten by the public as many believed that it was due to the grief of his mother's death and he received sympathy from people. Later, he bounced back after rehabilitation process.
However, within a few years, he was arrested for serious offences and he was jailed for violating the Arms Act as he received a 9mm pistol and AK-56 rifle through relations with the criminal. As per various reports, he was involved in the 1993 Bombay blasts in which 257 people lost their lives and hundreds suffered serious injuries.
However, Sanjay explained that he needed the weapons to protect his family during the riots.
Raj Kundra and Adult films
Bollywood Diva Shilpa Shetty's husband Raj Kundra was arrested for making adult films. Shilpa Shetty was also questioned promoting pornography is illegal in India. She said that her husband started the company and was one of the directors of the company till 2020. Also, she clarified that she didn't know about this business due to her busy schedule.
Also Read: 10 Unsolved Bollywood Stars Murder Mysteries
Shah Rukh Khan fight at cricket stadium
The King Khan's most controversial moment was his alleged misbehaviour at Mumbai's Wankhede Stadium in 2012 when he fought with staff after an IPL cricket match.
As a result, the actor was banned from entering the stadium for five years and also issued an apology for his unruly behaviour. However, Khan said that his children were manhandled. Furthermore, he acknowledged that this should not have happened.
Kangana Ranaut Bold Statements
In the B-town, nobody can steal her thunder of being the most controversial actress. Bollywood actress Kangana became the 'Queen' of controversies as her Twitter account was suspended after sharing a West Bengal's post-election violence video. Twitter. During the Farmer's protest, she made several bold and controversial statements like calling them terrorists and Khalistanis.
In 2017, she was in the headlines after appearing on 'Koffee with Karan' along with Saif Ali Khan and Shahid Kapoor. She triggered an important debate and openly blamed celebrities for "nepotism" and discriminating against newcomers.
She is renowned for her vocal attitude and revealed about past relationships with Aditya Pancholi, Adhyayan Suman and Hrithik Roshan. She revealed that she was physically and mentally tortured by then and faced such exploitation.
Sushant Singh Rajput Suicide Case
The actor's died on June 14, 2020, due to suicide. He hanged himself at his Mumbai's residence and people were left stunned. His dead is still a hotly debate. Many think that it was an assassination while others feel that he was depressed due to some Bollywood big shots.
The case was also hyped after the question narcotics abuse made the news. However, the reason for death was finally determined to be suicide and celebrities including renowned director Karan Johar were scrutinized for their associations with Rajput and nepotism was a big concern.
Kareena Kapoor Khan and movie fee
She is another Bollywood actress who always stays in the limelight for her controversial decisions.
Recently, she demanded a huge amount of fee to play the role of Sita Mata in the reimagining of Ramayana. As per the various reports, she allegedly hiked her fee for this role and after making this decision, she was called greedy. However, Kareena did not comment on this issue.
Akshay Kumar's Citizenship
Among the list of most controversial Bollywood actors and their controversies, Bollywood's Khiladi Kumar has always maintained a spot for himself. He is known for giving maximum hits over the years. Recently, when the public found out that he has Canadian citizenship, the Indian-Canadian actor spurred up controversy. Also, when he didn't vote in the 2019 Lok Sabha elections, fans were shocked.
When he was asked for a reason for not voting, he revealed that he is a Canadian citizen and people questioned his patriotism and commitment to India.
Shiney Ahuja and rape case
The actor faced charges relating to raping his 19-year-old housemaid and following the accusations, he was sentenced to seven years in prison.
However, the victim withdrew her evidence before the court's verdict was announced. However, the court had substantial evidence to jail the actor due to the medical reports but Ahuja and his wife claimed that it was someone's plan to defame them.
Among many, these are the most controversial Bollywood actors and their controversies. In the end, as the top Bollywood actors stay in the spotlight, they are more prone to controversy. While some of them handle their respective situations in a great way and create a bigger fanbase for themselves.
🔥2.5 K