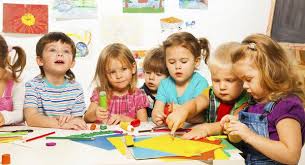 NunuNursery admission hurdle will start from 14th December 2019. Parents are preparing themselves for this admission war. Nursery admission in Delhi is not an easy task for parents. Everyone wants to give the best education to their child by keeping location criteria in mind. Most of the people are not aware of the documentation process of admission. As we all know govt, has become strict for the admission process. Uppers age limit criteria already defined by law makers.
Documents required for nursery admission
Photos of mother, father and child are required
 Proof of Residential Address: Any of the following: Passport, Aadhaar card, Lease Deed, Latest paid Electricity Bill or MTNL Bill, Voter ID, Ration Card. (Note: Schools ask a maximum of two residential proofs)
Medical and immunisation certificate gave by the Medical person.
Christian documents for nursery admission
Letter of Priest is required.
Dedication/Baptism (related to purification of person) certificate.
Single Parent criteria of Nursery Admission
Affidavit of "single parent" with the proof like Death/Divorce certificate.
Sibling Category
Sibling Documents If any sibling of the child is present in the school or alumni of the school, then you can give his/her reference.
What are the charges of admission form?
Admission form fee is 25/- only, the amount is non-refundable.There is no charge for a particular category(EWS/Disadvantage group) .
What about the irrelevant information asked by the school?
It has already cleared that school can ask information related to admission only.No school has the right to request for unnecessary details on parents and child.
School admission is not easy but try to find school Near to location. Neighbourhood points also matter during the admission process.Find a good school for your kid. Do not give any money for the school admission.Its illegal and against the law ,you may be punchished for voilating the rules.Collect all your documents wisely.
🔥279