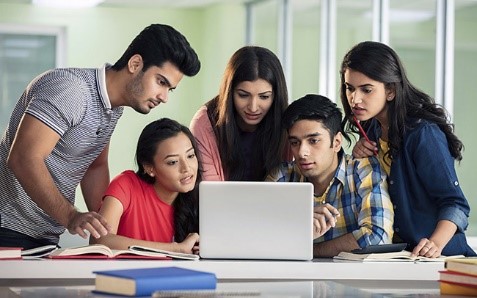 The UK continues to attract migrants from India for a long time. Indians have been traveling to the UK in search of higher educational institutes and high-paying jobs for decades now. A mammoth Indian diaspora and the English language are the two most important factors persuading upcoming aspirants to choose the UK as their preferred destination to migrate to. The 2022 UK Charity Work Visa program offers a great chance for people to move to the UK without needing the IELTS or any academic/educational qualifications. Rudraksh Group Mohali explains the entire process in depth.
Benefits of the 2022 UK Charity Visa
The UK Charity Visa is a Tier 5 Temporary Visa that can be switched to a Residence Visa later on. The validity of this visa is 12 months 14 days or the duration mentioned in the Certificate of Sponsorship (COS) [whichever is earlier]. Note that you don't get paid for this work under this program. But there are other benefits of this visa:
It allows you to bring your dependent family members. This could include your spouse, partner, children, etc.
You don't get paid but you will be given a free accommodation and meals for your stay. So, you don't need to bear any expenses.
After gaining experience under this program, you can switch to a paid job if the company offering the job is a Tier 2 company. Additionally, the job must be listed on the 'Shortage Occupation List'.
Your spouse/partner is offered a work visa and is allowed to work full time and get paid.
You can pursue your education along with working for the charity. To gain more experience quickly, you can take up another job in the same sector and same position for a maximum of 20 hours per week.
The processing time after the submission of documents and fee is just 3 weeks if you are outside the UK and 8 weeks if you are in the UK.
You are allowed to enter the UK 14 days prior to the joining date.
Requirements of the 2022 UK Charity Visa
You must be at least 18 years of age.
You must have a valid passport.
You need a Certification of Sponsorship (COS) Reference Number which will be provided to you by your employer.
You need a negative Tuberculosis Test which is valid for 6 months from the date of the X-Ray.
You could apply 3 months prior to the date of joining online on the UK Home Affairs Website.
Cost
There are a few costs attached to this visa. The application fee is £259 per person and you need to show proof of funds amounting to £1,270 in your bank account. Additionally, you need to have £285 for your spouse/partner, £315 for a child, and £200 for every additional child. Also, a healthcare surcharge of £624 per year is applicable.
Rudraksh Immigration Group is an experienced overseas education consultant in Mohali
who has been in the industry for over 28 years. If you are looking for guided support in the matter of overseas migration, make sure you visit their office and discuss your case in detail.
🔥103