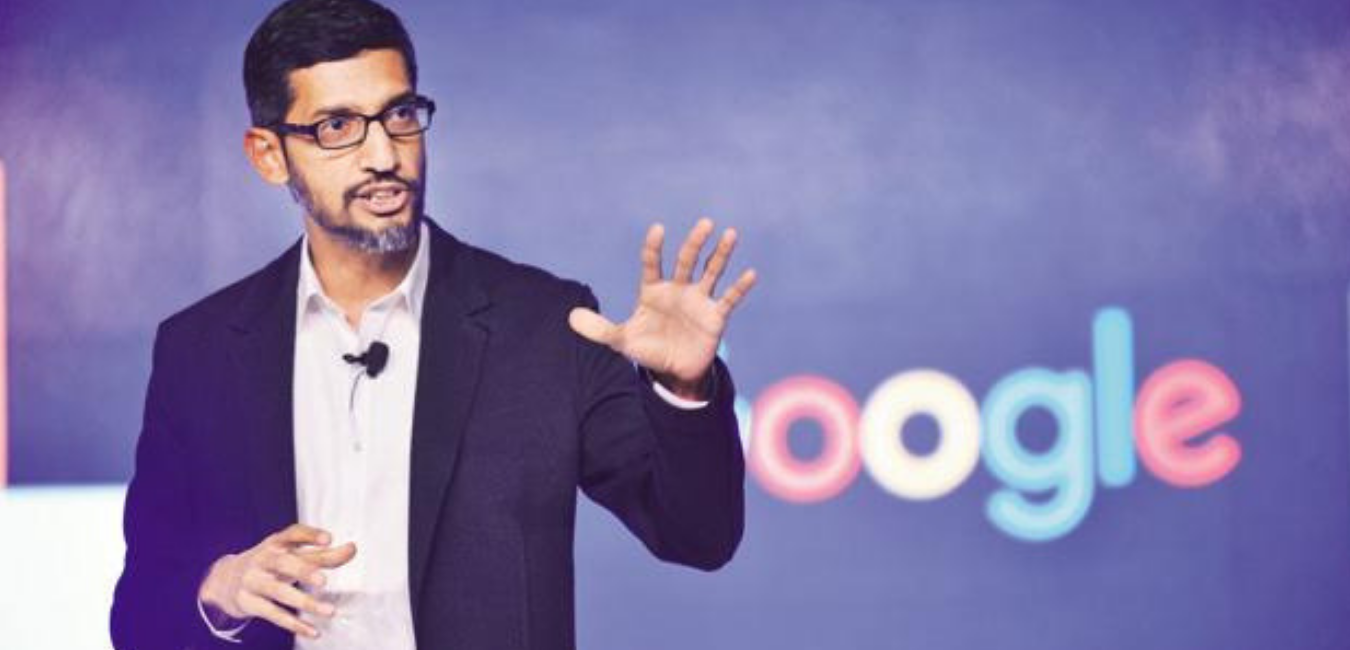 The untold story of Sundar Pichai
Sundar pichai is the google CEO.His journey is an example of acheivements for indian people and world. "Dream big so that you can reach high"this fact truly belongs to Sundar Pichai.A simple boy from india is now operating the biggest search engine as a CEO.His journey has lots of ups and downs.Lets have a look on success story of the brightest star of india.
Biography

Full Name

Pichai Sundararajan

Birthday

12th-Jul -1972

Hometown

Tamil Nadu,India

Occupation

CEO

Wife

Anjali Pichai

Children

Kiran and Kavya
Personal Life: Pichai Sundararajan, nick named and well-known as Sundar Pichai. He was born in the state of Tamil Nadu at Madurai, on 12th July, 1972. Raghunath Pichai, father of Pichai, worked as a private employ in Chennai as the profile of Electrical Engineer. His father shared with him the stories of his work challenges which always inspired Sundar Pichai. Lakshmi, his mother, was a stenographer.
Schooling and Education: He completed his Class 10th and 12th from Jawahar Vidyalaya and Vana Vani School respectively at Ashok Nagar, Chennai. He completed his engineering (B.Tech) in the branch of Metallurgical Engineering from IIT Kharagpur. He completed Masters in Science from Stanford University in Material Sciences and Engineering College. After that, he pursued MBA from the Wharton School at the University of Pennsylvania.
Career before Google: He worked for McKinsey and Company in consulting. He endeavor his best in engineering and production management at Applied Materials during his pre-career days before joining Google.
Career at Google: Sunder Pichai joined Google in the year 2004 and worked on trendy products such as Google Gears, Google Toolbar, and Google Pack before the launched of Google Chrome. Google noted that the toolbar increased the visitors' and users' searches.
In the year 2008, Sunder Pichai was recruited as vice president of production and development sector. He also launched Chrome browser and it was chased by Chrome OS in the year 2009.
Sunder Pichai became a renowned face of Google and attain the glare of publicity at Google presentations since the year 2008.
Read : Easy Job Search Announced By Google In India
Milestones of Sunder's Career: Sundar Pichai added android was to the products of Google. Andy Rubin previously managed the Android domain of Google. Sundar Pichai works as an Associate of Board of Advisors at Ruba Inc. He headed Jive Software from the year 2011 (April) until 2013 (July). Sunder Pichai was appointed as new CEO of Google on 10th August 2015.
🔥3.2 K